Four of the world's finest fireplaces achieve a fresh green footprint
Regency Fireplace Products, Canada's leading manufacturer of premium grade gas, wood, pellet and outdoor fireplaces, embraced 2017 by expanding its inspiring line of environmentally minded fireplaces. Available only at select dealers throughout Australia and New Zealand, Regency's Greenfire® family of fireplaces unites new standards of environmental excellence with over 35 years of world class craftsmanship.
It's All In The Family
Every Greenfire® fireplace meets or exceeds strict Australian energy standards. Certified by either IAPMO's R&T Oceana or the Australian Gas Association (AGA), each fireplace in the Greenfire ® family scores an A+ for achieving new benchmarks in heating performance, efficiency and peace of mind.
The first fireplace to gain Greenfire ® status was Regency's GF900L, a large, powerful gas fireplace with a wide landscape view. Featuring an artisan crafted driftwood log set and a realistic glowing ember bed, the GF900L's premium grade heating package and modern linear design created new style and performance expectations for clean-burn fireplace technology. The second member of the Greenfire ® family, the GF900C, is very similar to the GF900L, but it hosts a fire bed of volcanic stone and fire crystals.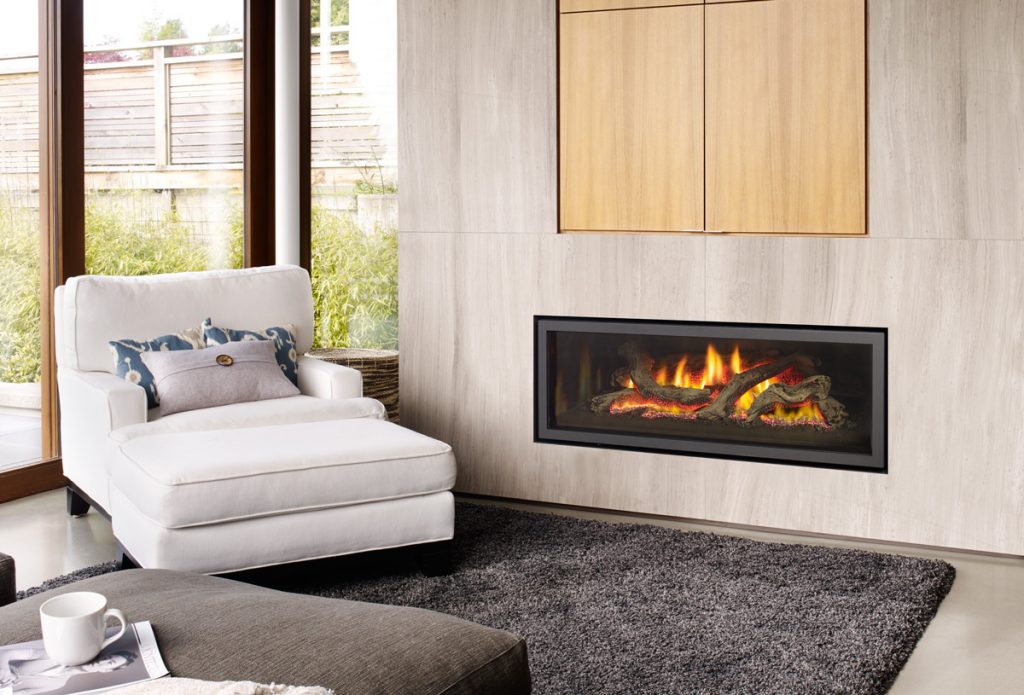 Following "the outstanding success of the GF900L", Glen Spinelli, President and COO of Regency Fireplace Products, said "it was only a matter of time" before Regency introduced a larger version to keep pace with décor trends and consumer demand. When Greenfire ® welcomed its third family member, the GF1500L, Spinelli described it as "the perfect combination of flame picture and heat". Sporting an extra-large, linear viewing window and the best in class flame package available, many agree.
"We believe in the Greenfire® family", says Managing Director of Fireplace Products Australia, Matthew McLean. "This line of products has been so successful; the next logical step was to take it further with a see-through version."
The newest member of the Greenfire® family is Regency's GF1500LST. Featuring a unique see-through design and two 3-speed fans, the GF1500LST distributes the same amount of heat as its predecessors, but offers 2x the viewing area and 2x the heat control.
Why Regency
Founded by Robert Little just outside Vancouver, Canada in 1979, Regency Fireplace Products is a proven world leader in the design and manufacturing of hearth products. Regency's vision has remained the same since the beginning; to create the finest fireplace products anywhere in the world.
Using only premium grade materials in their manufacturing facilities, Regency is serious about building reliable, quality hearth products. Committed to research and development, Regency maintains a team of more than thirty designers and engineers. The company harnesses the latest in 3D CAD technology, precision laser cutting, and certified in-house testing laboratories to uphold its reputation as a world leader in fine fireplace innovation, excellence, and value. Every Regency fireplace endures inspection prior to shipment.
For more information