Cosentino Australia and global ambassador Rafael Nadal teamed up for an exclusive event at Crown Melbourne last week ahead of the Australian Open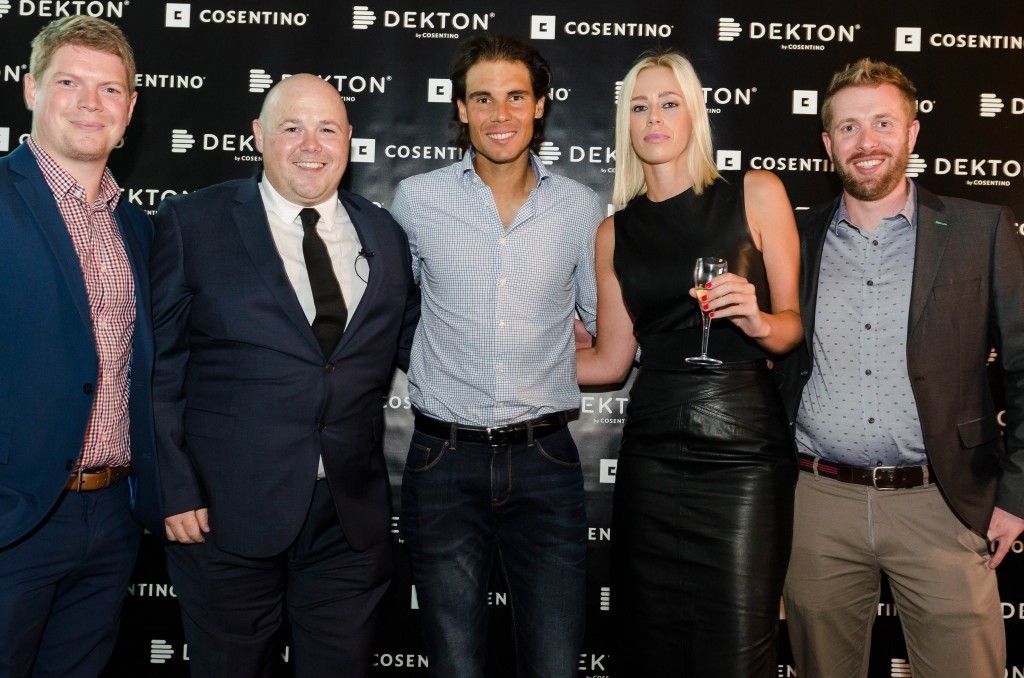 The event celebrated the upcoming opening of the Rafa Nadal Academy by Movistar, sponsored by Cosentino, which is set to open its doors in May 2016.
The new Rafa Nadal Academy has been designed as an educational sports project dedicated to shaping values, promoting tennis among children and finding new talent. The building will feature Dekton by Cosentino® throughout the facades, flooring and cladding in addition to Silestone® in the kitchens and bathrooms of the complex.
–
Rafael Nadal acknowledged the Australian Open as one of his favourite tournaments and welcomes the partnership with Cosentino and the opening of the Academy.
–
Gary Isherwood, Area Director for Cosentino Australia says the company feels privileged to play a part in the opening of the Rafa Nadal Academy, his ongoing success as well as Cosentino's achievements. "Last year was another great year for Cosentino and our clients, and we plan for this year to be bigger and better! We're really looking forward to the opening of the Rafa Nadal Academy by Movistar, and we are privileged to play a part in helping Rafael bring this dream to life. We can't wait to see him in action at the Australian Open next week."
Cosentino celebrates its fifth year of operation in Australia in 2016, as the Spanish company continues to build momentum since launch. It has set itself even more ambitious plans in 2016, continuing its expansion across Australia following its entry into Victoria and Queensland in 2014 and Tasmania in 2015.
For more information
consentinonews.com