Staircases aren't just a necessity in multi-level homes, but a great design element that can enhance the look of your home. We present to you five of our favourite staircases
This aptly named staircase is classically-styled yet anything but plain. Made of American Oak, the Traditonal Stair 15 features 32mm treads with rounded projections, a cut outer string sandblasted to give it an aged effect, and custom newel posts and steel balusters finished to appear rusted.
A continuous American Oak handrail begins with a wreathing scroll over a large bullnose and winds its way up the flight before a flawlessly hand crafted steep wreath takes it up the second flight to finish in the wall.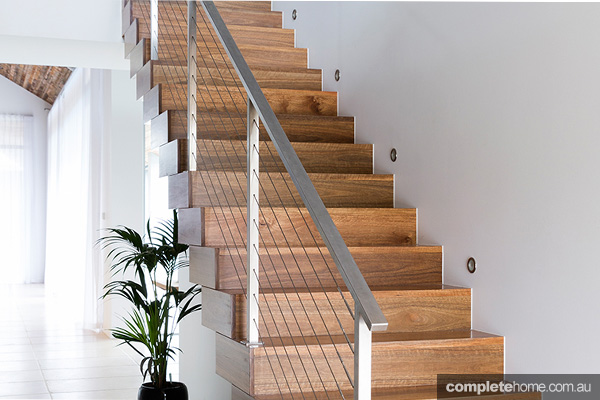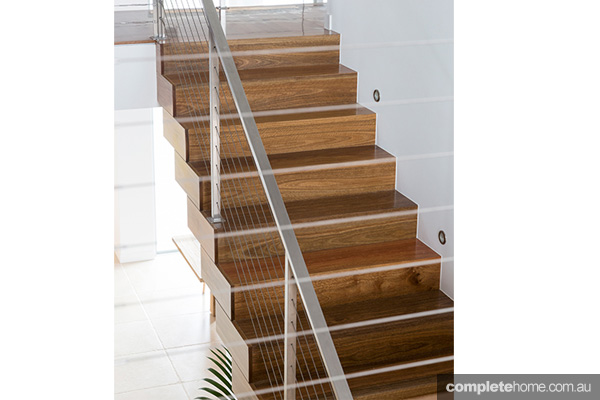 Cleverly designed with textural spotted gum timber, closed treads and stainless steel wire balustrade, the Contemporary Stair 45 is perfect for homeowners looking for a more modern staircase.
The dense nature of the spotted gum timber will warm up any room, particularly useful for bring comfort to industrial-like spaces.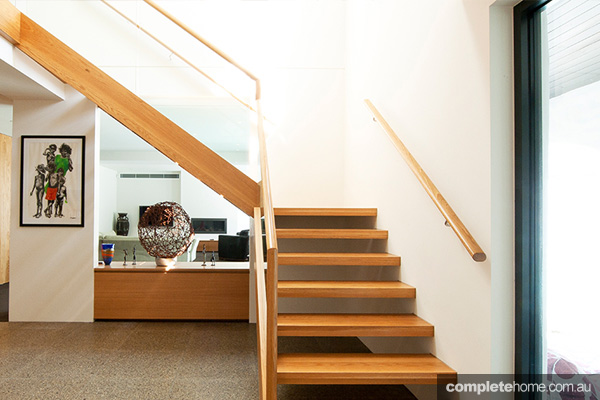 If you're looking to make a statement, this is the staircase for you. Creating a simple but distinct appearance is the use of toughened 12mm glass to fit into the 77mm sandwiched stringers combined with the handrail that mitres and intersects at all changes of pitch and direction.
If that isn't impressive enough, 64mm sandwiched treads also provide clean, bold lines, the treads on the first flight of which are supported by a steel stringer recessed into the wall. This allows for the outer string on the second flight to diminish under the ground floor ceiling.
You'd be forgiven if you mistook this beautiful staircase as being part of an art exhibition. Minimalist-looking, this sophisticated ribbon staircase is constructed of laminated spotted gum hardwood and features square edged treads with 30mm projections and cut concealed strings that create bold, clean lines against the white walls.
For more information