There is a whole world out there of stair designs – but rather than feel lost, you should feel inspired!  We present to you four stair designs that caught our eye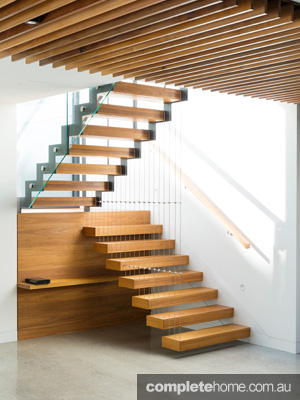 Feature Stair 41
Made of blackbutt timber, with a stained finish, this is one of S&A's boldest and most stunning stairs. We love the open air design of the first flight, an understated yet powerful look, and how the second flight distinguishes itself with its steel zig zag stringers and black steel posts.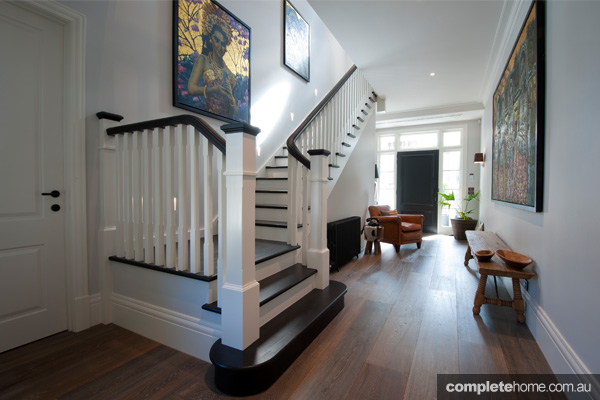 Classic Stair 23
This sophisticated staircase is delightfully traditional, incorporating classic design features like large bullnose step and landing. What we most love about this staircase however is the way in which light and shade is balanced, with timber treads contrasted by painted white balustrade.
Feature Stair 39
This minimalist staircase is perfect for those decorating the home in a neutral fashion. This staircase enhances the other features of the room, but rather than fade into the background the staircases' dark stain contrasts against the white of the walls, for a dramatic and pleasing visual effect.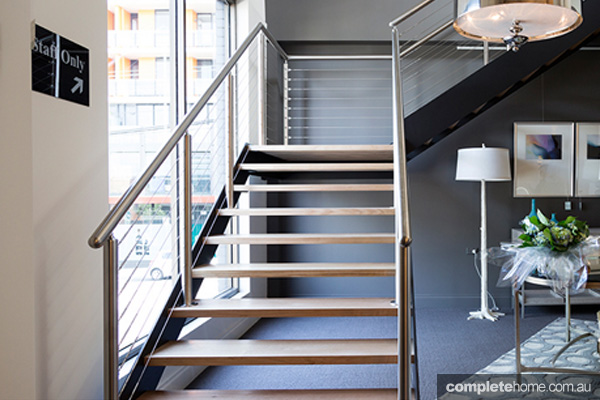 Commercial Stair 13
We love the bold, clean lines of this industrial staircase, as well as its combination of steel, stainless steel and timber that come together for a professional yet stylish look.
For more information