Gallery
Founded by Robert Little just outside of Vancouver, Canada in 1979, Regency Fireplace Products has proven to be a world leader in the design, manufacture and marketing of hearth products
What started with Robert designing and making wood stoves in a garage, soon grew to a sophisticated manufacturing and marketing organization of more than 300 employees; supplying over 2000 retailers across North America, Europe, Japan, China, Australia and New Zealand.
We believe in the four cornerstones of great fireplace products: high quality, good value, clean burning efficiency, and beautiful aesthetics.
Simply put, we are a big team of designers, creators, marketers and innovators working together to achieve a common goal: Creating quality products that bring people together.
How we accomplish our goals
From the beginning, the vision has remained the same; creating the finest of fireplace products. With growing demand from around North America, Australia and New Zealand, the manufacturing facility spanning over 22,000 square metres, is constantly being upgraded with the latest tools of the trade; including state of the art robotic technologies.
How we design our products
Regency is committed to research and development to ensure we maintain our reputation for innovation, quality, and value. By our team of more than 30 designers and engineers using the latest 3D CAD technology, cutting edge manufacturing resources and certified in-house testing laboratories, we are able to respond quickly to market demands and regulation changes to create highly efficient, stunningly beautiful fireplaces.
How we serve our customers
We are committed to customer satisfaction and providing the highest level of support. Our Regency products are sold through a network of professionally trained fireplace retailers. To ensure top-level service to our international customers, we leverage our Australian distribution centre backed by a team of dedicated sales, technical and customer support professionals.
Our commitment to the environment
We understand that as a company it is our responsibility to engineer and carefully design our products to meet the standards of the Australian Gas Association (AGA) and the Australian Home Heating Association (AHHA).
Explore the Regency Fireplace Product Range
The Regency Gas Fire line is the perfect complement to today's decorating trends for clean and modern living spaces.
The Regency City Series New York View 60 linear gas fireplace features a seamless clear view of the fire with the ability to be integrated into any décor style.
San Francisco Bay 60 can be installed as either a 3-sided bay, or two sided left or right corner fireplace enjoyed from multiple angles in any room.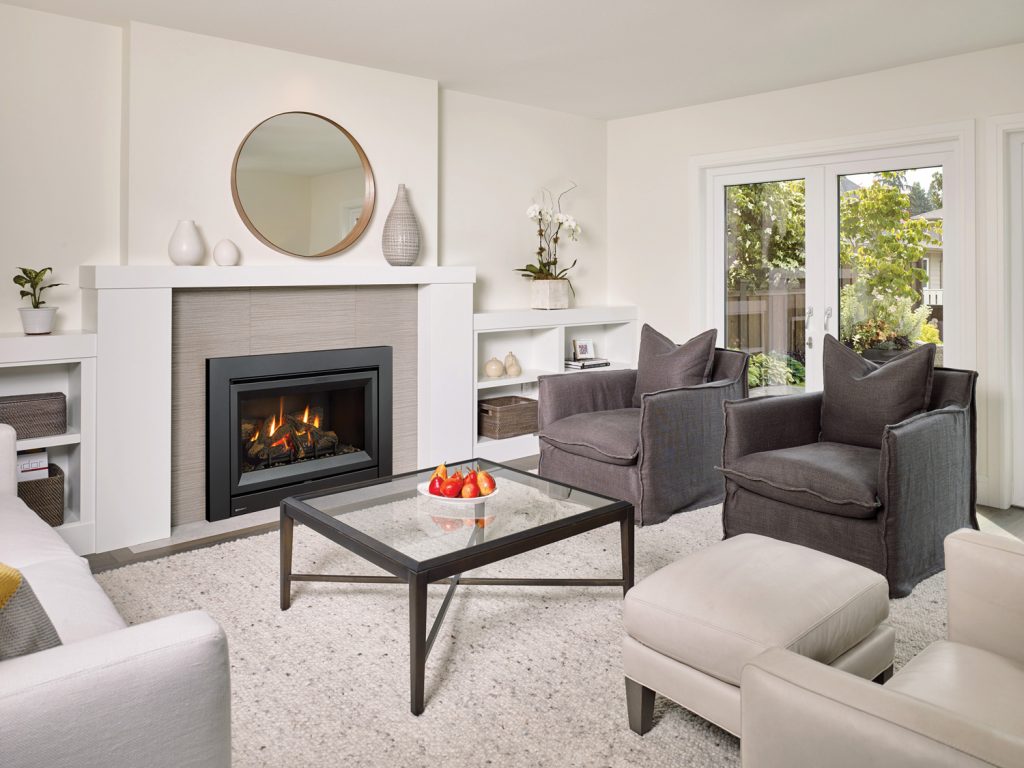 No more drafty fireplaces! Save money by turning down your furnace and zone heating with a Regency gas inbuilt.
With a Regency gas freestanding heater you can create a warm gathering place that is clean and modern or timeless and traditional.
The Regency Outdoor Gas Fireplace collection offers a sleek, artistic styling to complement today's modern outdoor living spaces.
A Regency wood fireplace combines the ageless love of a natural fire, with today's busy lifestyle, by including the latest in wood burning technology.
A Regency wood fireplace inbuilt is a quality product that will add value to your home, save you money on your heating bill and create a memorable space in your home.
Save money on your heating bill…and get back to basics with a beautiful Regency wood freestanding.
Available in a variety of styles and sizes, Gazco's collection of wall mounted electric fires will be at home in a wide array of interiors.