Contemporary elegance, traditional quality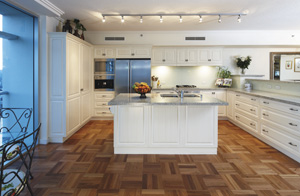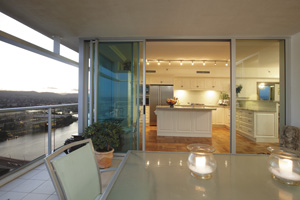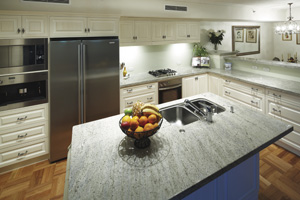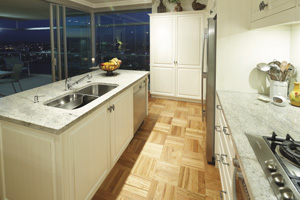 In 1982, Leif Jensen, a trained architect and cabinetmaker, left Denmark for Australia and established Dana Kitchens. It was from humble beginnings that Dana Kitchens now proudly stands in its landmark Toowong showroom. Now run by Leif's son Bo Jensen, the same dedication to provide quality service and workmanship lives on in the company. Location is no restriction for Dana Kitchens, having frequently completed projects both interstate and overseas.
The dedicated design team at Dana Kitchens will not settle for average; their aim is to provide a kitchen that is as unique as its clients. Dana Kitchens custom-designs and manufactures its own products, not relying on pre-fabricated or pre-designed templates, which ensures clients receive a quality and exclusive product fit for purpose. Because the company custom-builds, there are no limitations to the combinations of materials and the manner in which they are used when considering the owners' taste, budget and individual preferences.
Timbers, both new and recycled, veneers, craft wood and laminate can be used in a combination to provide a kitchen second to none. There's an extensive variety in finishes, which include two-pack polyurethane, and the Dana specialty, which is a unique hand-painted style. Timber benchtops can be fabricated from a diverse range including recycled silky oak, hardwood, hoop pine and oak just to name a few. Other bench materials include granite, quartz, Corian, stainless steel and laminates, all of which are carefully selected to the owner's requirements.
The Dana difference need not be restricted to the kitchen; thanks to the extensive expertise of staff, the company can also customise other areas of the home including your scullery, dining room, bathroom, laundry, wine cellar and bars, libraries, study rooms and even media rooms.