We investigate why metal finishes are such a fashionable and functional option for kitchen and bathroom decor, appliances and surfaces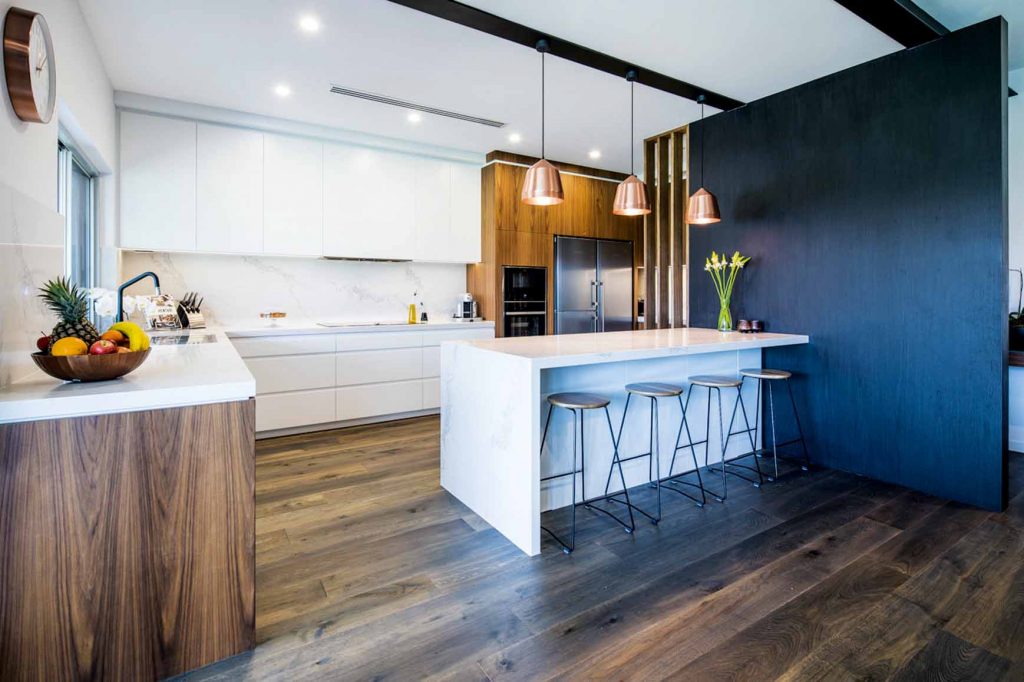 Metal-infused kitchens and bathrooms have been popular throughout the ages; they were the norm for luxurious spaces in the days prior to many other materials becoming readily available, and the modern-day rise in popularity of design styles such as industrial, modern and Art Deco have seen metal finishes heavily incorporated into newly renovated kitchens and bathrooms once more. There's no denying they're beautiful — they add a sense of luxe to every kitchen and bathroom space, and are perfect for statement pieces for each area. They're also functional and easy to keep sparkly clean… what more could you want in a surface?
Metal finishes and fashion
One of the reasons why metal finishes are so popular for kitchen and bathroom spaces has a lot to do with their versatility — they suit almost every design style and can be mixed and matched to create bespoke spaces.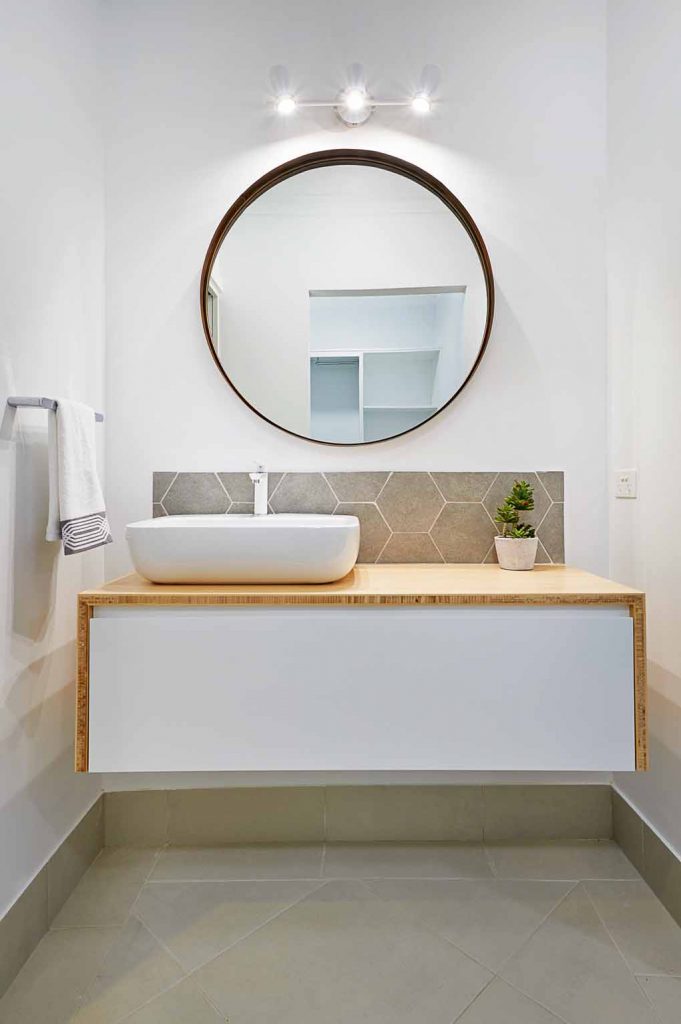 When infusing metal finishes into your kitchen or bathroom, take care not to overdo it as this can lead to your space becoming gaudy — far from ideal! Instead, opt for statement pieces with a metal finish or scatterings of metallic appliances, always ensuring these pieces complement your intended design style.
Metal benchtops and workspaces work beautifully in industrial-style kitchens, as do large appliances with a metal finish. Smaller metallic appliances are readily available from most retailers, and pendant lights with a metal finish have a tendency to add an element of luxe to most kitchen and bathroom design styles, and come in several shades and tones, making these an ideal statement feature for kitchen and bathroom spaces. Similarly, framed mirrors with a metal finish can make an eye-catching statement piece and can suit both traditional and contemporary bathroom spaces — and kitchen spaces if placed tactically.
Don't be afraid to mix metal tones and finishes. Just as gold, silver and rose gold jewellery can be worn together tastefully, these metals can be placed together to create an aesthetically pleasing effect in the kitchen or bathroom.
Metal finishes and functionality
Aesthetics aside, metal finishes can prove to increase the functionality of your kitchen or bathrooms space when incorporated correctly. Metal finishes are known for their outstanding durability — they are highly resistant to chemicals, tarnishing and corrosion, and provide protection from the elements, meaning they are ideal for outdoor kitchen and bathroom spaces. A metal finish generally increases the thickness of the surface in question, thereby making it stronger and reducing the chance of cracks and breakages.
Have you noticed that large commercial kitchens predominantly feature stainless-steel sinks? This is largely due to the durability of this finish, so if you're a cook who values the durability of a space, this could be a great option for your new kitchen, or the butler's pantry in which the heavy-duty cooking will take place. Similarly, the durability factor is one of the main reason faucets, showerheads and basin mixers come with a metal finish. Be sure to choose the correct one to suit your design style, lifestyle, and day-to-day needs.
Metal finishes and feasibility
Most homeowners will confirm that the practicalities and feasibility of including certain materials in their home would be one of the deciding factors when choosing them. Sure, there are many components of kitchens and bathrooms which must include a metal finish, but what about those statement pieces and optional appliances? Is it worth purchasing such items?
While the answer to this does vary with personal preferences, where practicality is concerned, the answer is yes. In addition to their durability, metal finishes are also easy to maintain and clean. There's a plethora of products on the market which specialise in cleaning metal finishes, including products in the Aktivo range, which is featured on p. 250. There are also plenty of easy DIY home remedies out there to clean metals and revitalise surfaces which have become dull over time.
Metal finishes galore
While it's easy to assume that all metal finishes are similar in aesthetics and function, this is far from the case. It's important to be able to differentiate between them to ensure you pick the correct finish to suit your space and needs.
Here we take a look at four metal finishes which are most commonly present in kitchen and bathroom spaces:
Metal plating: This involves coating a material with a thin layer of metal such as PTFE or nickel, in order to improve its appearance, durability, surface friction and corrosion resistance. Unfortunately, this method is not ideal for smoothing out surface defects.
Brushed metal: This method is ideal for removing imperfections in the original surface as machines used for this process are capable of shaving off microscopic layers in order the remove imperfections. The machines used for this finish can also achieve slightly rounded edges perpendicular to the grain to increase the aesthetic appeal of the surface in question.
Powder coating: This finish is aesthetically similar to applying a coat of paint, but is far more durable. The process for this finish involves melting dry plastic powder onto the metal surface at high temperatures to remove surface defects while producing a matt, gloss or textured surface.
Sand blasting: This finish is the result of forcing tiny particles of sand, metal pellets and various other abrasive materials into the surface at very high speeds, resulting in the imperfections in the original surface being smoothed out. The end result is strong, smooth, sleek and shiny.