Make your bedroom truly your own with some unique finishing touches.
1.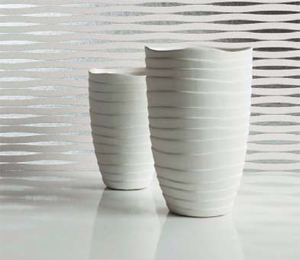 2.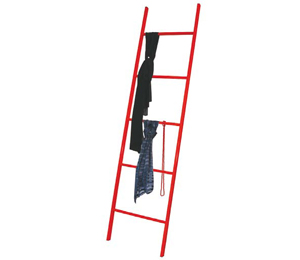 A house doesn't become a home just because you've finished building or carrying out your renovations and installed your new furniture. It is the unique combination of homewares that you choose to fill your house with that makes it a true reflection of you and your family. This is especially true of the bedroom as it is often the most personalised space in the house. If yours is crying out for some creature comforts, check out some of the bits and pieces that have been topping our wishlist lately.
1. Waves wallpaper from Baresque www.baresque.com.au
This luxe design from Baresque is so elegant. It would look amazing as a feature wall in a master bedroom alongside luxuriously soft bed linen and innumerable throw pillows.
2. Accessories ladder from Aero Designs (www.aerodesigns.com.au): Aero Designs' accessories ladder is perfect for anyone who is a little short on space. If you can master the art of hanging your scarves, towels or jewellery nicely, it can be a decorative feature as well as a practical storage solution.
3. Leaning mirror from Aero Designs (www.aerodesigns.com.au): If you don't trust that double-sided foam tape that is often used for mounting mirrors, this leaning mirror from Aero Designs is the perfect thing for you. It's also available in red, white, black and silver if orange isn't your thing.
4. Luxury Sateen sheets from Baksana (www.baksana.co.nz): These sateen sheets from Baksana are absolutely divine. Woven from extremely fine combed cotton, they're easy to care for and come in four colours. Almond, linen, pebble and walnut are all gorgeous, but I don't think you can beat a perfectly crisp, clean white sheet.
5. Jewellery stands from Frunique (www.frunique.com.au): Frunique's jewellery stands are the perfect combination of style and functionality, especially for those of us who are constantly struggling to untangle necklaces, replace damaged gems or search for missing earrings.
6. Cotton knit blankets from Linen & Moore (www.linenmoore.com.au): How cosy do these cotton knit blankets from Linen & Moore look? Can't you imagine settling in to watch a movie or read a book on a wet winter day under one of these. The colours are charcoal, oyster, white, dune (our favourite) and nutmeg.
7. Colinton chair in Millwood from Laura Ashley (www.laura-ashley.com.au):  How funky is this retro-inspired occasional chair from Laura Ashley? The fabric it's been upholstered in is so charming. It would make the perfect addition to any bedroom. You could toss your clothes on it at the end of each day or snuggle into it when you're reading and if you decided to use either complementary or contrasting fabrics for your curtains and other bedrooms features, it would make quite a nice statement. 
8. Madrid Ottoman from IDC Homewares (www.idcreations.com.au): If you're lucky enough to have a lot of natural light in your home, these ottomans from IDC Homewares are the perfect thing for throwing down on the floor to bask in whenever the mood strikes. And because they're so light (they're made of cotton with polystyrene filling), they won't be hard to move out of the way when you're not using them.
9. Leaves pillows from Linen & Moore (www.linenmoore.com.au): These pillows from Linen & Moore are a great way of bringing a little bit of nature into your home. Those pale blue ones would look beautiful with neutral bed linen in varying shades of white, taupe and/or ash.
10. Large vase from Anne Black (www.elevatedesign.com.au): Anne Black's hand-crafted porcelain designs are lovely and feminine. With clean, simple form and delicate, understated graphic detailing, this vase would look beautiful on a bedside table or dressing table.
11. Capri crystal lamp from Laura Ashley (www.laura-ashley.com.au): This lamp from Laura Ashley is simply stunning.  It would make the perfect bedside lamp for a simple, yet elegant guest bedroom
 3.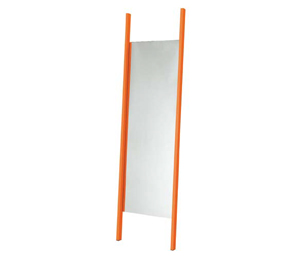 4.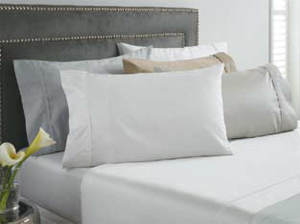 5.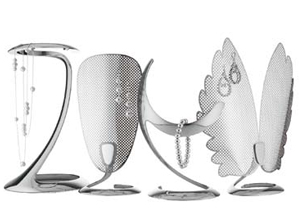 6.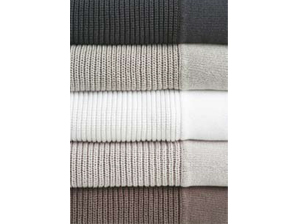 7.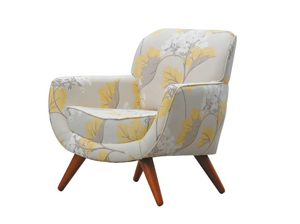 8.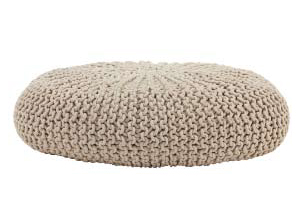 9.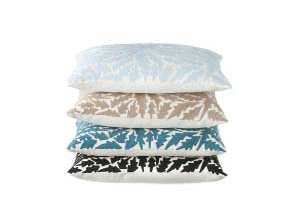 10.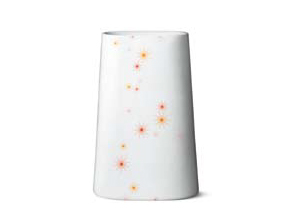 11.