This west-London property seamlessly blends traditional Victorian-era architecture and contemporary design with stunning results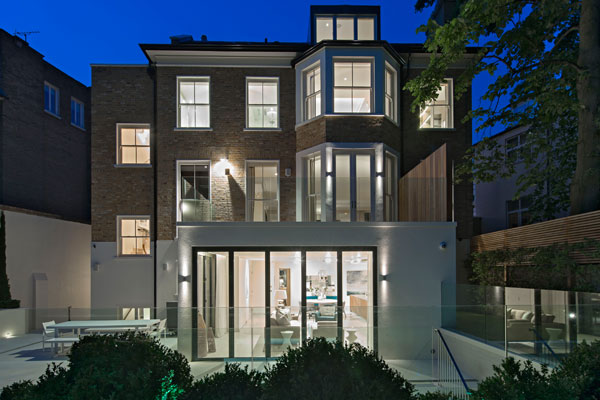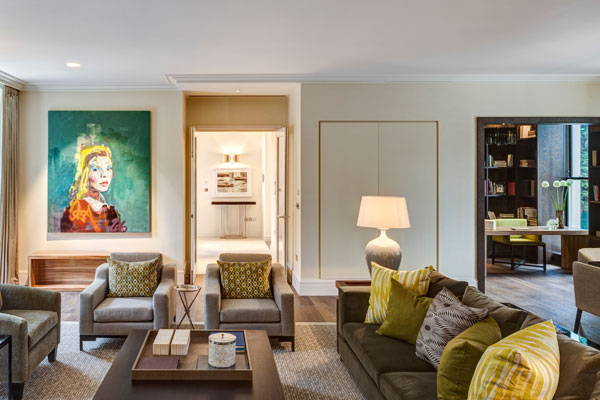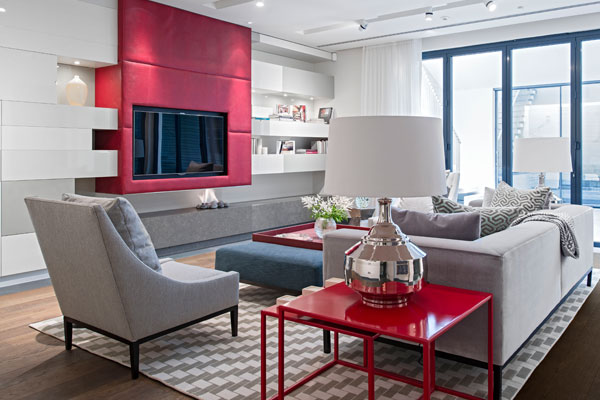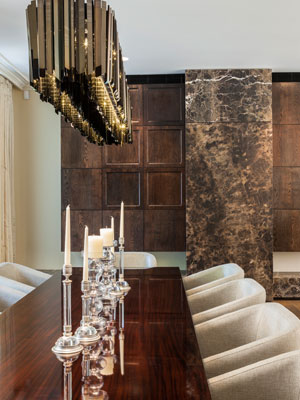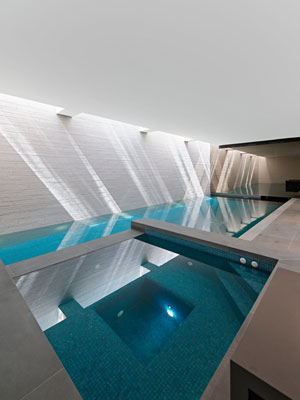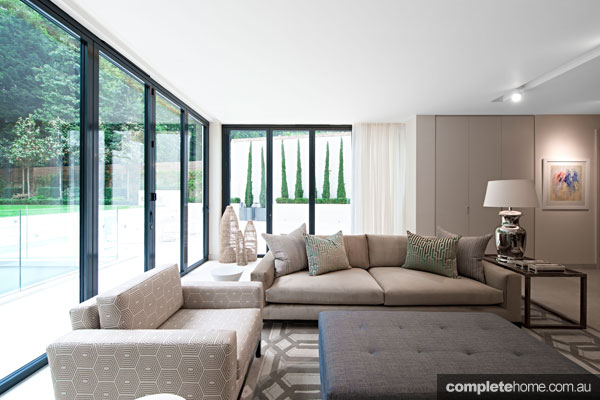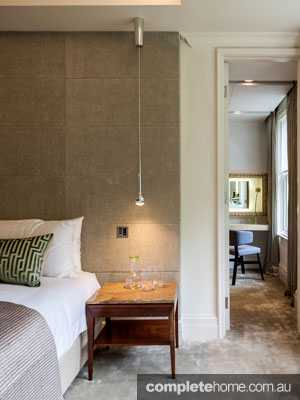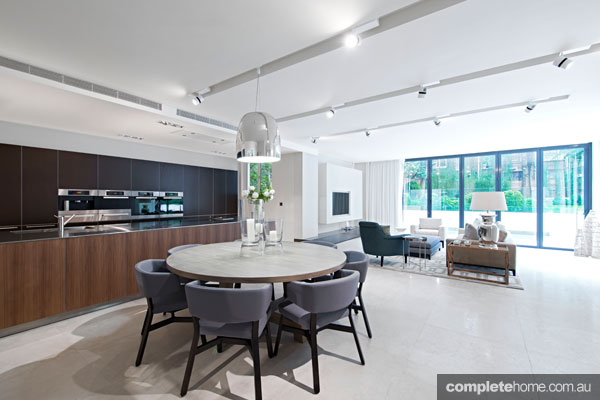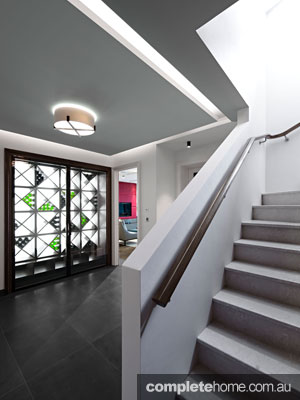 Award-winning London architecture and interior design consultancy SHH is renowned for its ultra-high-end work and this deluxe property in west London is no exception.
Starting with an original Victorian facade and an empty shell, this new build has seen a post-war-era block of four flats transformed into an elegant home spanning five storeys, in which the design team has created an opulent masterpiece where no detail has been overlooked.
The vision for the residence, whose owners procured each of the original four apartments over time, was to create a single luxurious family property featuring lateral living, high ceilings and boasting an expansive pool and leisure complex. The property exemplifies superior design at every turn and SHH has done a brilliant job planning and designing interiors as well as using other talent for furniture, art and bespoke pieces.
The property features a large west-facing garden that was redesigned by Chelsea Flower Show gold-medallist garden designer Kate Gould. Ensuring no family members miss out on the impressive garden, the home was designed so that this could be a focal point, with planning to ensure all main living areas and bedrooms have garden views.
Entry to the house is at the upper garden level, through the main entrance and into a high-ceilinged lobby connected to a formal reception area. The front of the property has a more traditional feel to it, with furnishings and finishes including cornices and skirtings. This area serves to welcome guests and aligns the style with the Victorian facade.
"A grand sense of volume is the key to this space, as with all other spaces in the house," says SHH associate director Guy Matheson.
A stained-oak feature wall with stone plinth and a column before it is a standout element of the reception room, which is divided into three parts. Two Tom Kirk-designed black-mirrored nickel shard pendant lights hanging over the dark-wood dining table and in the study area add glamour to the room. Lamps are used elsewhere for an intimate feel. The formal study features floors, walls and ceilings in dark-stained oak, set off by a lime-green chair for a modern touch.
The formal style continues as you follow the French-polished oak handrail up the stairs at the first and second levels. Chandelier lighting by Bocci is resplendent, with glass bauble lights elegantly hanging at varying levels to create a focal point to a simple stairwell.
There is a master suite and guest bedroom on the first floor, overlooking the garden. Once the kids have left home the owners have the option of combining these two rooms into one larger room that extends over the entire level.
His and hers wardrobes and ensuites accentuate a play on the traditional elements of masculinity and femininity. Both lined in maple veneer with walnut lipping, "his" areas feature dark-stained wood in the wardrobe and striking veined Port Laurent marble for the ensuite's floor, back feature wall, shower and cantilevered basin. A luxurious purpose-built medicine cabinet houses a hidden TV that is inset into the mirror.
"Her" areas are suitably feminine, using lighter tones and with a makeup table and a backlit mirror concealing a TV screen. Her ensuite bathroom is a stunning space with a stylish free-standing bath made from stone and slabs of Calacatta Oro marble for the walls and floor. A shell chandelier by Danish designer Verner Panton hangs above the bath. The elegant, light-coloured features continue with a glazed, patterned shower screen and a bespoke SHH-designed vanity below a beautiful decoratively-framed mirror.
Three natural-light-filled children's bedrooms are found on the home's top level, each with an ensuite.
In contrast to the formal front-of-house areas, the lower levels of the home are the family's everyday living spaces. These rooms were designed to reflect a more relaxed approach in keeping with how the area would be used. As such, state-of-the-art equipment and highly-contemporary finishes feature.
"There was an existing, low-ceilinged lower-ground floor in the original house," says Guy. "We lowered this level to improve the sense of space and added an entirely new floor below this to house the new pool area, courtyard, plant and associated rooms below ground."
As soon as you make your way down the sculptural stairs — cast in concrete, clad in stone and featuring a lightbox — from the main entrance to the garden level there is a sense of entering a more contemporary space. The extensive open area was created using the principles of lateral living and is where the main family living sectors are located. This part of the home exemplifies understated style that is contemporary, sleek and cool.
This area also has a kitchen and dining room, as well as an informal lounge room. The bulthaup kitchen features a walnut and aluminium finish on the units, stainless-steel island and a hidden dumb waiter system. Ensuring consistency, Italian limestone flooring flows on from the lounge area to connect with the barbecue terrace. Another guest bedroom, ensuite toilet and staff kitchenette, bedroom and bathroom are set within a side extension of the house.
The property's lower-ground level continues the sophisticated and forward-thinking style, managing to step it up a notch to create a truly exceptional leisure space. A standout feature as you come down the stairway is the Guy Matheson-designed bespoke diamond-grid wine display unit, which sits at the base of the stairs. The impressive back-lit shelving is in walnut and set behind bronze-mirror-clad glass doors. Beyond this is the stunning pool space, one of the largest in the area at 14m x 4.5m. In colours of grey, white and a brilliant blue, it features dramatic natural lighting and an integrated bar and Jacuzzi at perfect swim-up height.
Access to the pool is also via a sunken courtyard at the rear of the home, again using white concrete, stainless steel and glass to let in plenty of natural light. All elements work together beautifully to achieve the fresh, futuristic feel of this outstanding leisure space.
A gym sits alongside the pool and past this a corridor links to the dark and moody sauna, steam room and two changing rooms, with a unique fretwork wall creating an interesting dappled light feature.
Also on this floor is a playroom, and a cinema and media room. Entry to the playroom is via the sunken courtyard and the room continues elements of the pool's tiled wall. Fiery-red leather covers a fireplace and chimney breast and the rest of the room remains muted, with pale greys and whites used for the furnishings. Hidden storage holds games and toys plus there is an inset TV and hidden toilet entry door.
Finally, the cinema is appropriately dark and cosy with five armchairs, a felt ceiling and sculptural 3D felt walls by interior textile designer Anne Kyrro-Quinn. This high-tech space uses Savant controls via iPad and a near-invisible projector and the family can step to the back of the room to prepare drinks and snacks in the dedicated kitchen.
With well-designed details at every turn, from the formal entrance to the bedrooms, leisure areas and impressive garden, this high-end home is classy, elegant, and with well-thought-out features. The result is a luxurious family property that hits the mark with the same precision of excellence used throughout that the family will love.
more info?
shh.co.uk
in short
•     This new-build is in west London and features a 14m x 4.5m pool, one of the largest in the area
•     The house retained its original Victorian facade and has five storeys
•     This family home features a strong emphasis on leisure, with a contemporary complex that features a pool, sauna, bar, gym, steam room, barbecue terrace, playroom and cinema
•     All living areas and bedrooms face out onto the expansive garden, which was designed by Chelsea Flower Show gold-medallist Kate Gould
Words Emma Wheaton Photography Alastair Lever and Gareth Gardner
Originally from Home Design magazine Vol 17 No 1