Owned by Khloe Kardashian's current partner Tristan Thompson, the Ohio home is modest but tasteful, and includes a nursery room for new bub True
Cleveland isn't quite where you would expect a Kardashian to nest in the lead up to her baby's birth, but Khloe Kardashian appears to have settled in quite well. It's not surprising really, given the fact that she gets to live in this beautiful waterfront home.
Originally purchased by Khloe's partner, NBA player Tristan Thompson, for $1.9 million in December 2015, the four bedroom, three bathroom home has sweeping view of the beautiful Lake Erie. Khloe has revealed that one of the home's rooms will be turned into a nursery for their newborn baby girl.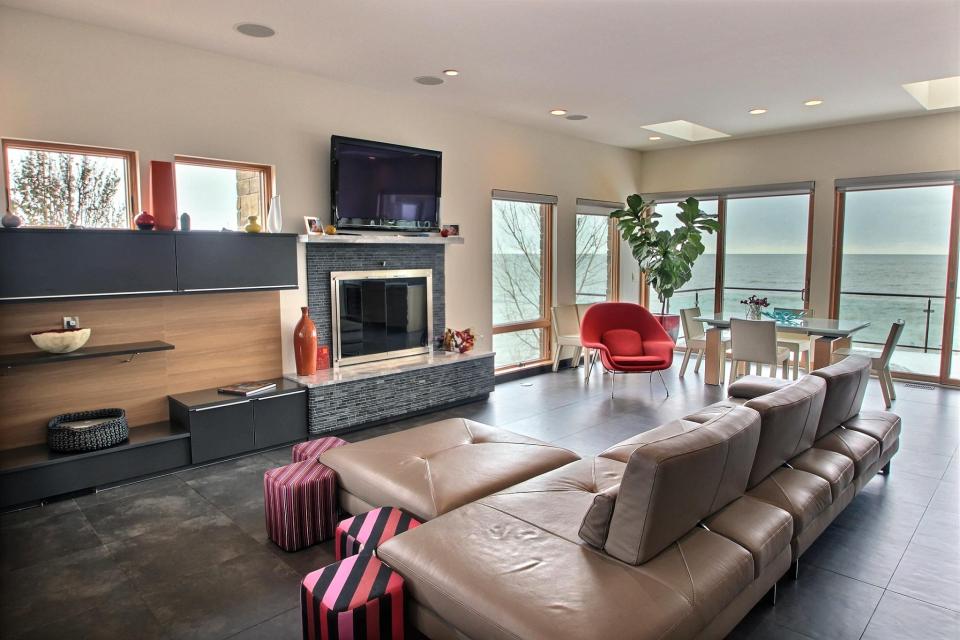 The pad boasts approximately 6,424 square feet of living space, a wine cellar and a luxurious kitchen with a breakfast bar that looks out to the lakeside views. We absolutely love the ceiling feature and aquarium, which both add character to their living room with a view!
Tour the home below: