Earning outstanding reviews from around the globe, the Mythos STS SuperTower® combines stunningly beautiful aesthetics and precision fit and finish with jaw-dropping ultra high-end performance.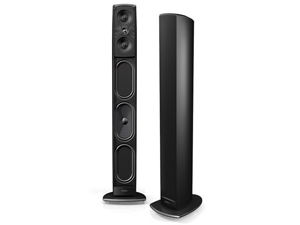 No other loudspeaker has achieved the balance of beauty and brawn at anywhere near its modest price.
The Mythos STS's magic starts with a sleek and sexy polished black or silver aluminium cabinet mounted on a beautiful polished granite base, continuing with its most advanced components and technologies. Topping off the ground-breaking design is the incorporation of SuperCube™ powered subwoofers right into the enclosures. With two built-in 300-watt powered subwoofers you'll enjoy double the bass while saving floor space and enhancing the beauty of your room.
Audio Connection
1300 761 022
www.audioconnection.com.au