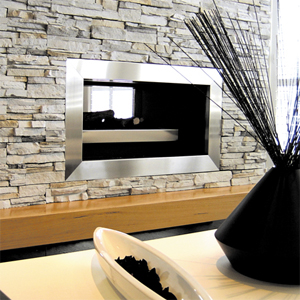 Real Flame fireplaces are renowned for creating the mood and temperament of any home. Unlike other fireplace companies, Real Flame not only heats space, but creates a feel of warmth and comfort.
The 1800 panorama, the widest fireplace on the market, is one of Real Flame's flagship designs. This unique, visually outstanding fireplace will be the focal point of any home.
Real Flame also has many other fantastic stand-alone fireplace concepts such as the Captiva 600 — an environmentally friendly fireplace — Pyrotech, Heatseeker, Modular and Power Flue system.
For further information, contact Real Flame on 03 9428 4443 or visit www.realflame.com.au