To help inspire you when it comes to designing the interior of your home, Sanctuary New Homes share seven interiors that ooze style.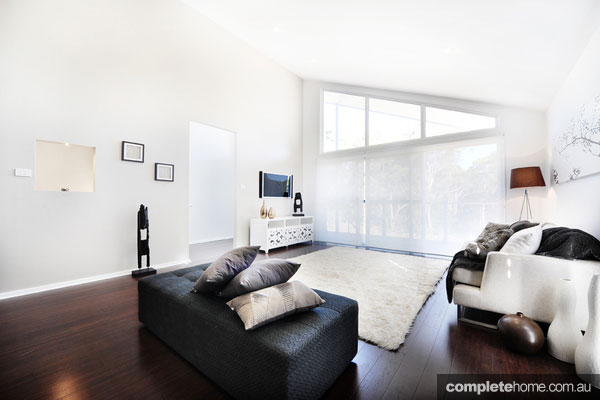 1. This loungeroom exudes luxury. Crisp, white walls, waxed wooden floors and monochrome furniture give the room a sense of pared-back elegance, while the high, angled roof and large windows add a light, airy feel.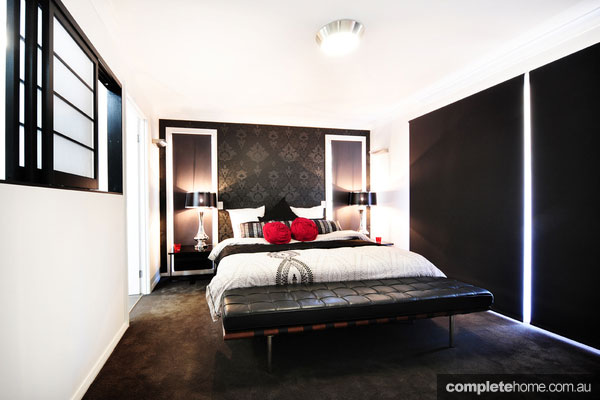 2. For a master bedroom with impact, create a feature wall with a dramatic wallpaper and leave the rest of the room simple. A king-size bed, offset by chrome side lamps and a sleek leather couch, lends the room a certain air of opulence.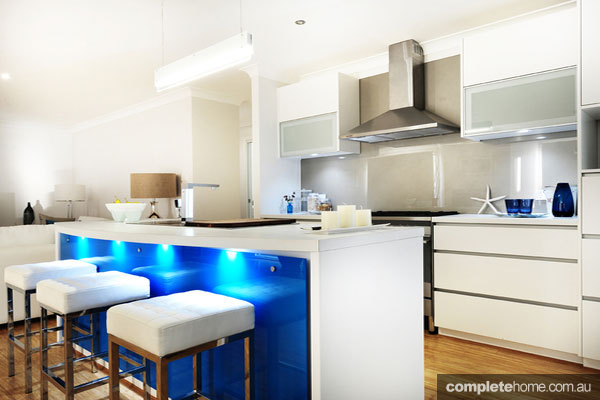 3. Everyone loves a kitchen made for entertaining like this one. It's large and spacious, with white, sleek benches and cabinets, chrome appliances, and a natural timber floor, while down-lights under the breakfast bench cleverly highlight a blue feature surface facing into the dining area.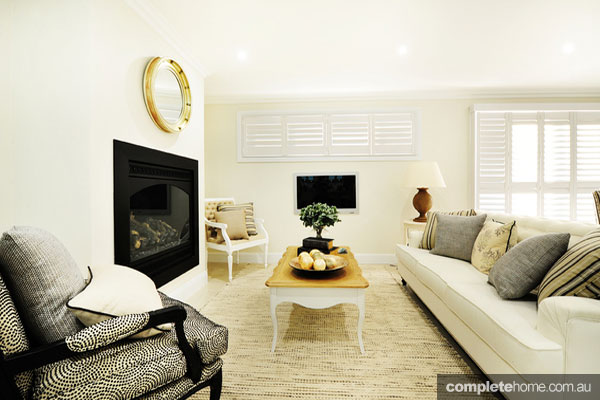 4. Natural tones add sophistication to this living room. Cream-and-black and cream-and-white armchairs face off against a simple white sofa adorned with mismatched cushions in neutral colours; a textured, understated rug ties the design together.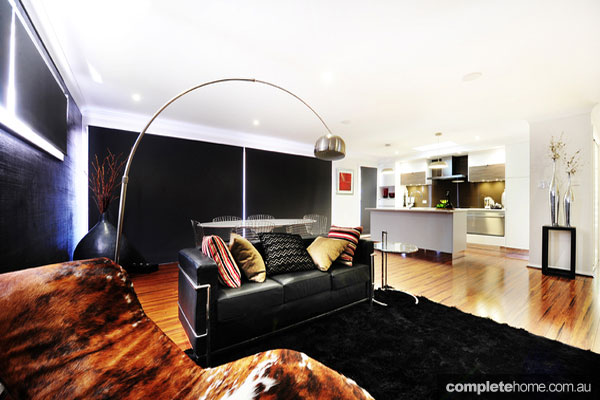 5. Bold, contemporary design at its best. Simple white walls and a polished timber floor create a perfectly neutral canvas for black furnishings, a chrome feature light and a statement chair made up in raw cowhide.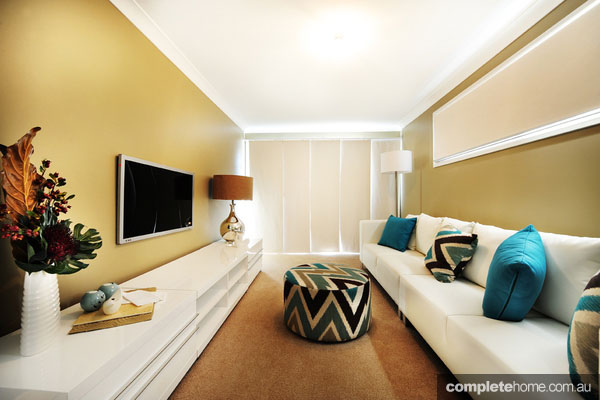 6. The owners have made the most of this long, slim room by installing features that run the length of it. The sleek, polished white cabinet matches perfectly the white, contemporary couch directly opposite. Mustard walls add warmth and are beautifully complemented by the vibrant teal and bold patterns of the cushions and footstool.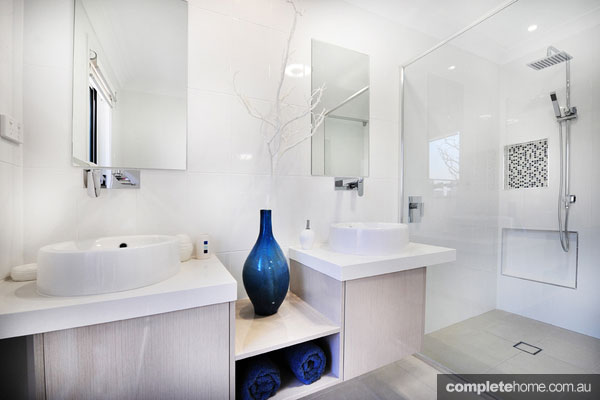 7. Crisp white, washed beech and taupe combine for breathtaking simplicity in this Nordic-inspired bathroom. Here, elegance is the name of the game.
Written by Danielle Kirk