Best-friend duo Lyndie and Eriana joined forces to turn a part-time hobby into a flourishing interior design business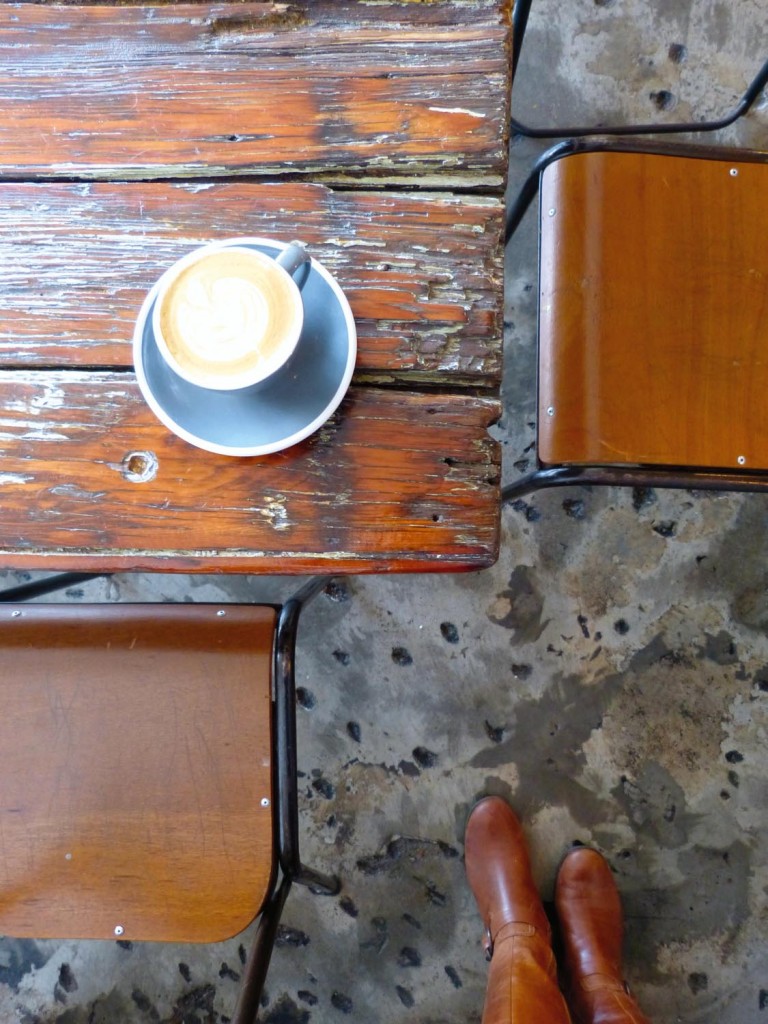 Two years ago, long-time friends Lyndie Wilsenach and Eriana Bredenhann combined their passion for interiors to create Vanilla Slate Designs. During a light-bulb moment in a Sydney coffee shop, the pair decided that working together was the way to go.
They wasted no time in registering the business name and setting up an office to kick-start their dream.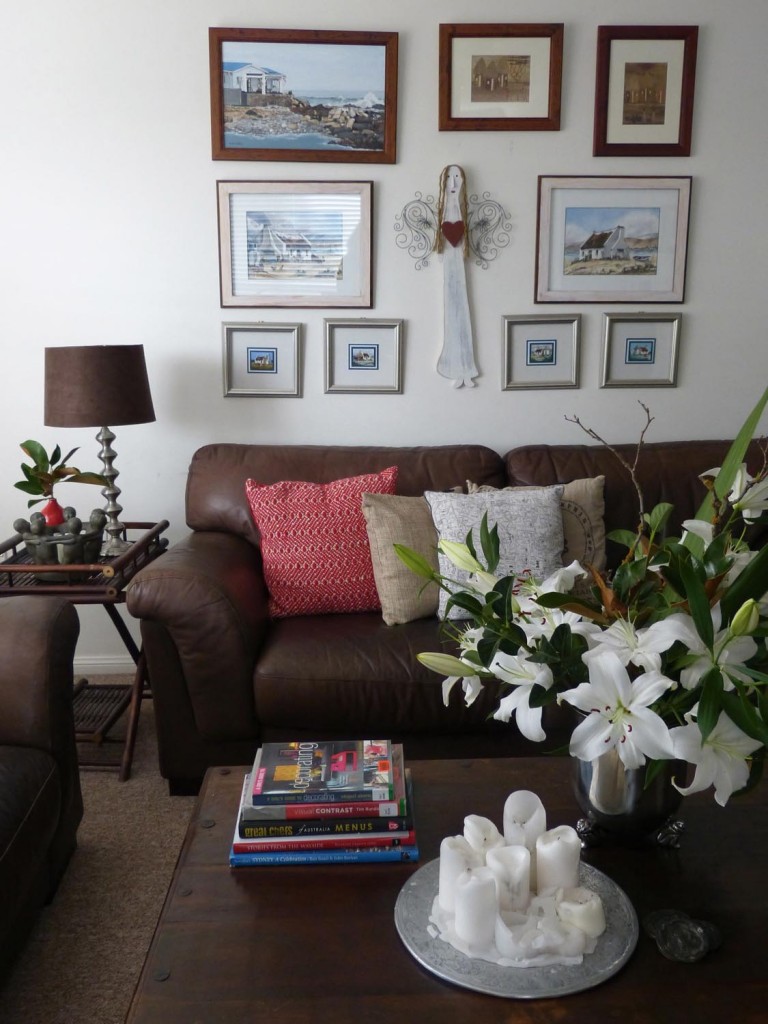 Prior to establishing their own firm, Eriana ditched her accounting career to run her own framing company and renovate houses. Lyndie owned her own homewares store in Dural, New South Wales and also worked in the family business. "Even though people warned us that starting a successful interior design business is difficult, we felt ready to take the leap," admits the duo.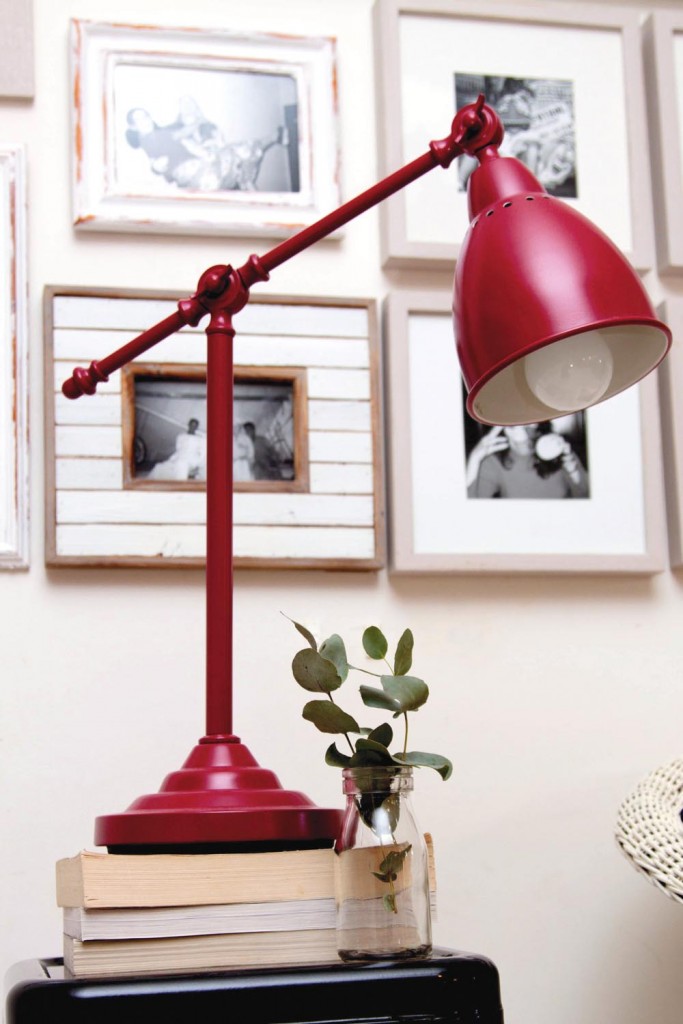 Both friends studied interior design, with Eriana completing her Diploma of Interior Design at Sydney Design School and Lyndie undertaking a course in Colour and Interior Design at the International School of Colour and Design. "We believe you don't wake up one day and decide you're a designer," says the duo. "You just know your happy place has always been among colour, textures and people."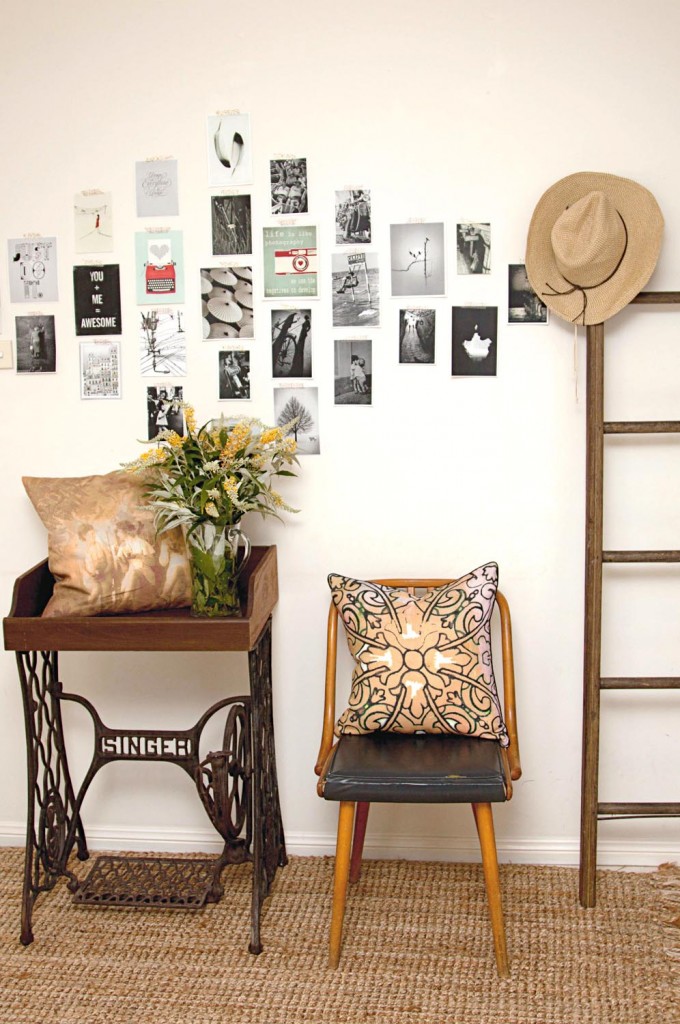 Eriana and Lyndie describe their design style as "rustic and quirky with clean lines", and both prefer to work with natural materials. "Most of our designs have timber as well as elements of recycled products." Sustainability and making the most of a space plays a large role in Vanilla Slate's design process. "We always try to reuse some of the existing features and fixtures. Not only do we save the client money, but we also aim to have a lesser impact on the environment and source environmentally friendly products."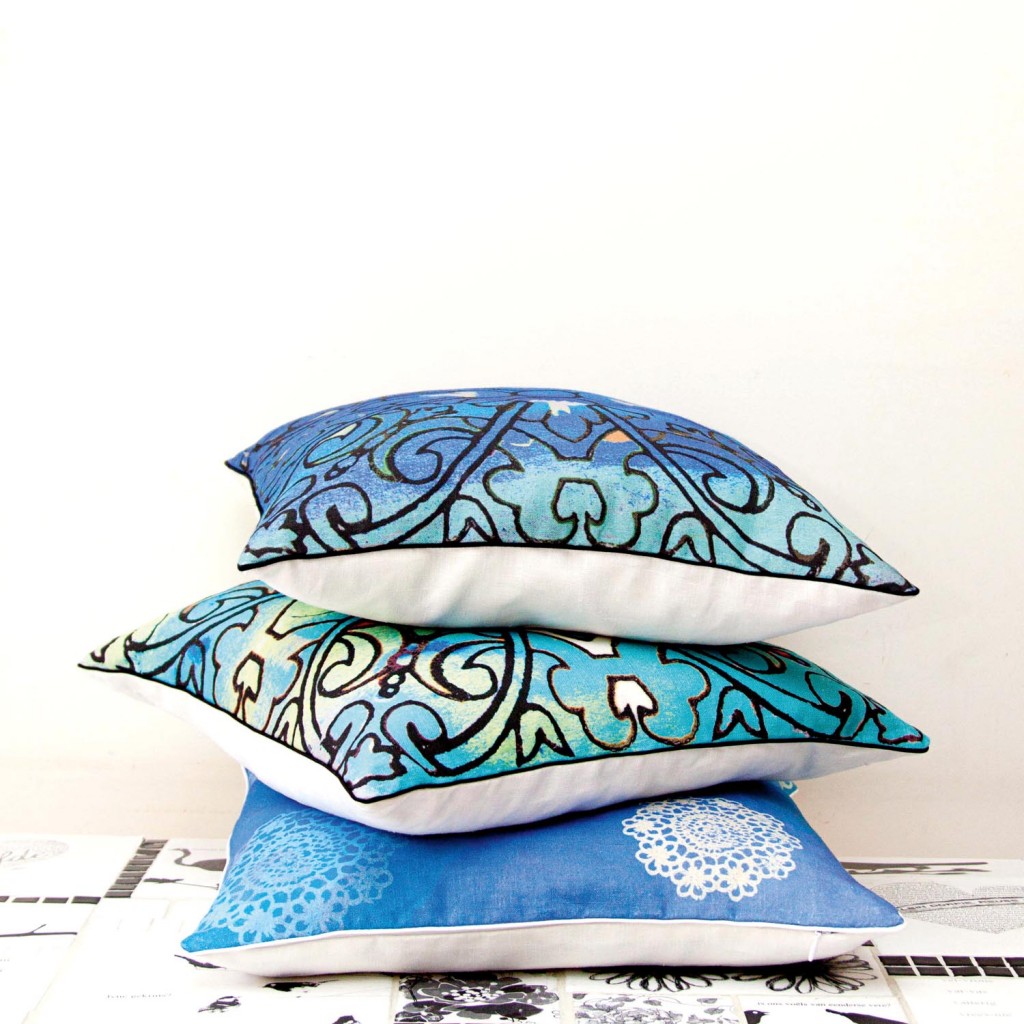 A focus on sustainability has flowed on from Eriana and Lyndie's interior design process to their very own Sisterhood cushion collection. "We made sure our cushions were printed with inks that are water-based, solvent-free and environmentally friendly." The vintage-inspired cushions were designed in collaboration with Sydney artist Tanith du Plessis. "Our dream is to have our range available in homewares shops around Australia," says Eriana and Lyndie.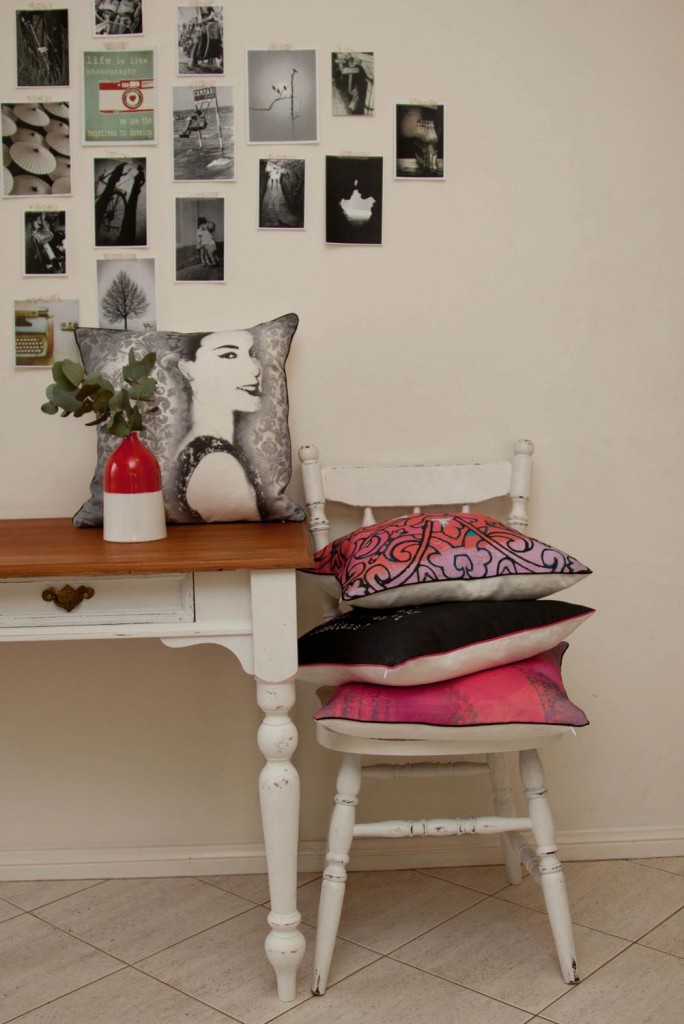 A favourite project from the team was a butcher/wine store located in Sydney's Lane Cove, where Eriana and Lyndie were responsible for designing a space that could be converted from a butcher shop into a wine bar at night. "Some of the shelving was on wheels and the chairs had a dual purpose during the day and evening. The whole shop had to be able to be transformed into an entertainment space with limited manpower."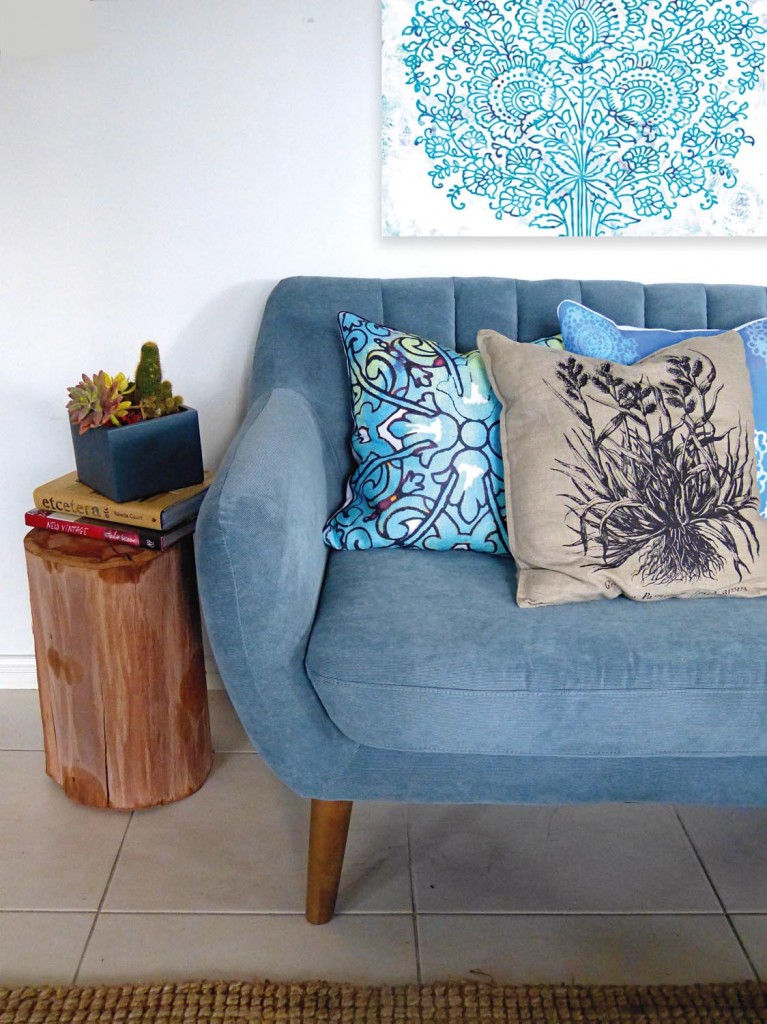 Social media plays a prominent role for Eriana and Lyndie when it comes to conjuring new ideas. "We find Instagram a great inspiration where we can have live conversations with designers and our followers." The girls also enjoy getting out and experiencing hidden locations where they can unwind with a glass of wine and a good book. And what better way to come up with new ideas?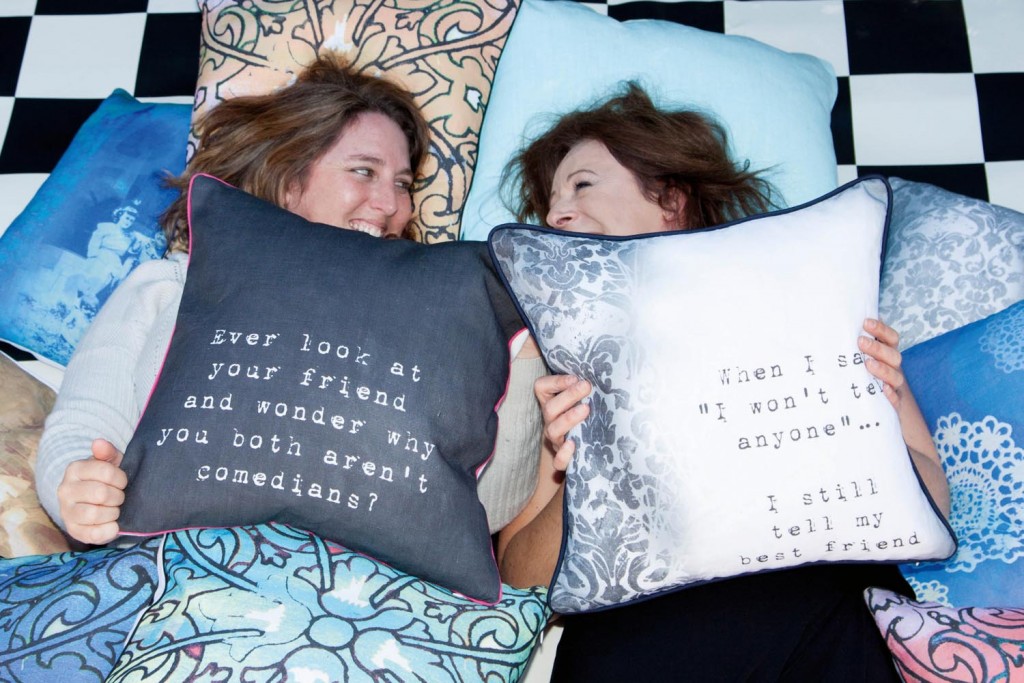 For more information,
vanillaslatedesigns.com.au