These American kit homes look and feel like American style homes out of the movies.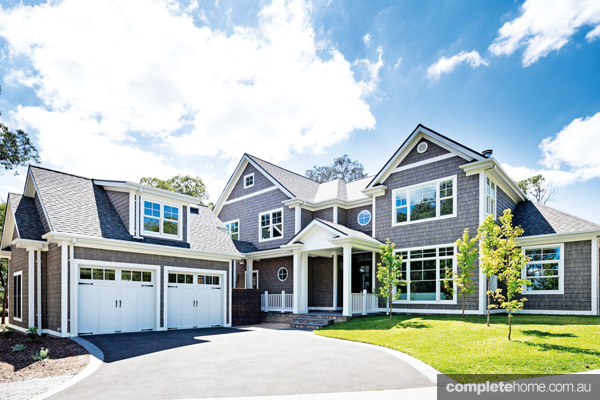 "Striking", "eye-catching" and "stunning" are just a few of the adjectives that can be used to describe the American style kit homes created by American Home Designs. Combining bold external appearances with practical and liveable interiors, the barn style kit homes will look and feel like something out of an American movie. All homes are designed to suit your lifestyle and budget and, ultimately, to give you the home of your dreams. When designing your home, an experienced design consultant works with you one on one, paying close attention to vital factors to ensure each need is met from concept to completion and an efficient plan is designed for you and the way you live.
Designing and building true American style homes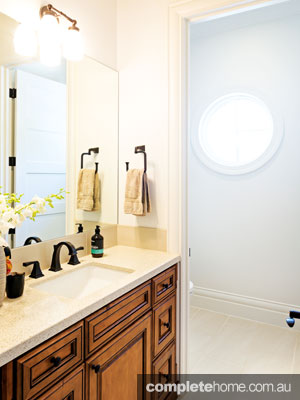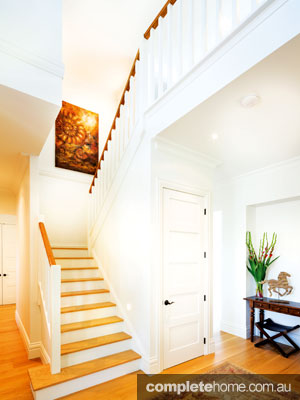 The featured American style home is just one of the many testaments to the inspiring designs created by American Home Designs. Built by American Homes' builder, Ritchie, the extraordinary house was built for his family on the fringe of metropolitan Melbourne. Ritchie and his wife, Jacinta, developed a deep appreciation for the American-style homes after travelling extensively through North America in the 1990s. "They were so full of character," says Jacinta. "There's a splendour to them and a real point of difference."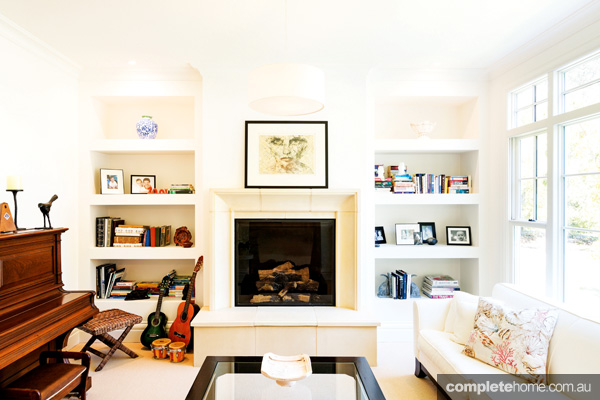 Upon their return, the couple began importing building materials from America to Australia and, later, custom-designing and building timeless American style homes. Recently the couple constructed their own US abode. "We'd spent so long designing and custom-building homes for other people, we had a very clear idea of what we wanted and what would work for us," Ritchie explains.

The home took one and a half years to complete from concept to move-in and is the epitome of luxury, with a fuss-free approach reflected throughout the classic and chic furnishings. "A clear advantage of custom-designing the house was that the end result was exactly how we envisaged it," says Ritchie. With years of building experience, they were able to inject practical solutions to bring their vision to life. The result is simply flawless and gives the family great pride to call it their home. The home is constructed over two storeys with a stunning front facade and welcoming porch leading up the front door. Inside, the main living areas and master bedroom are set on the ground floor while three more bedrooms, rumpus room and bathroom are set on the second floor.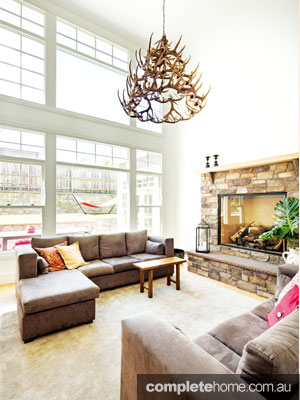 Abundant with large windows and high ceilings, the home is flooded with natural light and a great sense of space. An open honed travertine fireplace, beautiful Oak floorboards and colour palette of crisp whites and sandy tones add a cosy warmth throughout the large rooms. All of the cabinetry is crafted in America and has a stunning furniture finish, dove-tail joinery and solid-timber drawer boxes.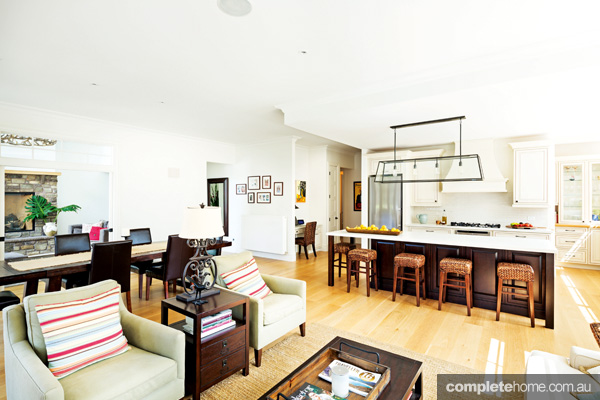 A focal point of the home (and homage to American-style homes) is the "Great Room", a multipurpose central space defined by double-height ceilings and open fireplace, enhanced by a perfectly scaled stone surround. Jacinta has styled the vast space with a unique antler chandelier and charcoal couches. Each element of the home design, construction and styling was completed with immense planning with a majority of the unique furnishings coming from iconic U.S stores including Pottery Barn and Restoration Hardware. The home is a true statement of personal panache and represents the authenticity of American style homes, an example of what can be achieved when setting out to design one's dream home with American Homes Designs.
For more information
Builder: Ritchie Toomey
Address: Factory 1, 16 Malvern Road, Bayswater VIC 3153
Phone: 03 9854 6233
Email: enquiries@americandesigns.com.au
Website: www.americandesigns.com.au
Originally in Build Home Victoria, Volume 46