Don't leave your guests out in the cold! Whether you're after a traditional campfire look or portability and affordability, there are a multitude of outdoor heating options available.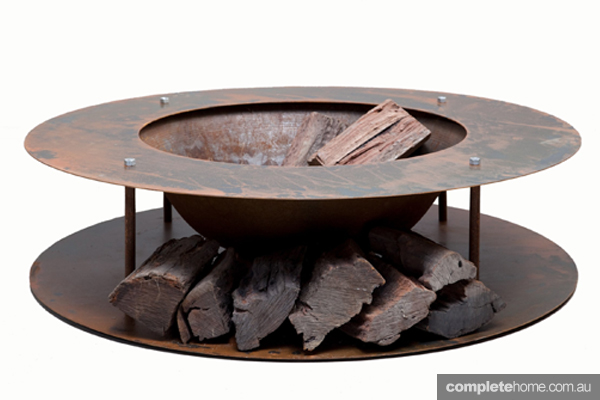 1. There is nothing quite like a traditional fire pit. We love this version from Entanglements Metal Art Studio. entanglements.com.au
See more from Entanglements here.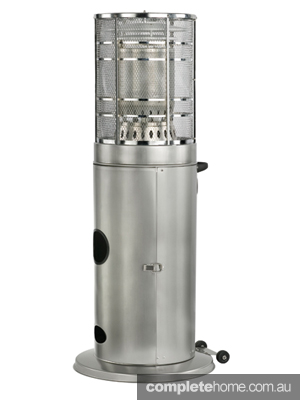 2. This compact gas heater from Barbeques Galore is at human height so provides radiant heat that is similar to a traditional fire pit. barbequesgalore.com.au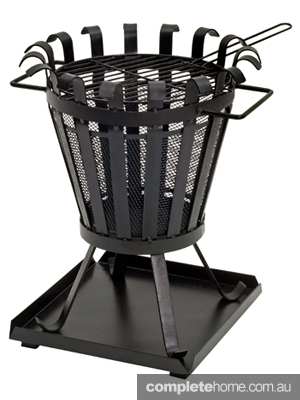 3. A brazier is a safer option for those who enjoy a traditional fire. This version doubles as a grill and provides a camping experience in your own back yard. barbequesgalore.com.au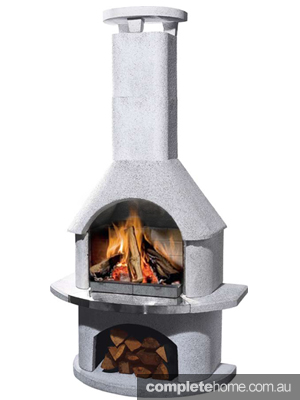 4. The Bushbeck Elba masonry barbeque fireplace is a great addition to outdoor entertaining spaces. It can be used as a charcoal barbeque or as a beautiful fireplace for guest warmth. nectre.com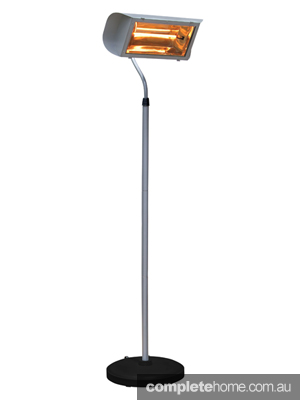 5. Halogen globes are easily purchased from your local hardware store and electricity is nearly always available in any outdoor space. Electric heaters such as this one from Barbeques Galore are an affordable and low maintenance option for those thinking outdoor heating. barbequesgalore.com.au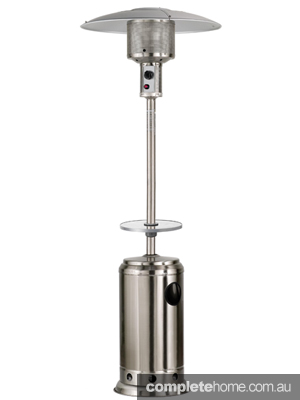 6. As the weather cools, it's only natural that guests will congregate under the warmth of a gas heater. A simple innovation such as a suspended table on the column of the Gasmate Nova Patio Table makes for clever entertaining. gasmate.com.au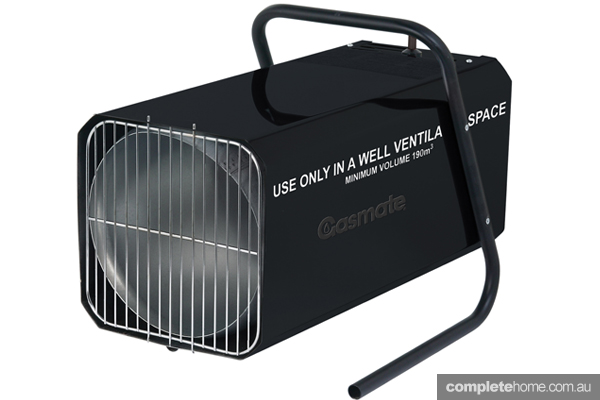 7. The Gasmate Fan Heater provides powerful radiant heat and takes up little to no room. gasmate.com.au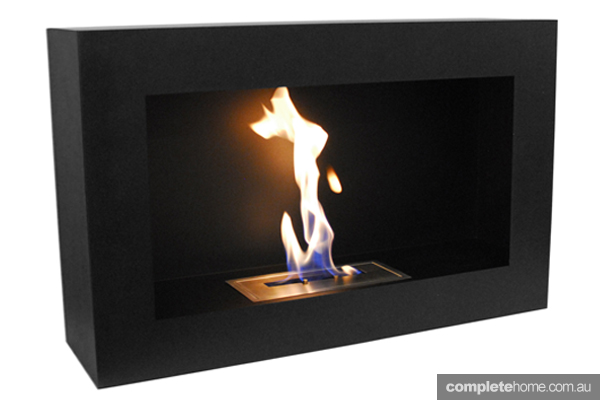 8. Outdoor fireplaces are a great way to extend summer entertaining well into autumn. designerfire.com.au
By Nathan Johnson
From Renovate magazine Vol . 8 No. 6