When designing your outdoor spaces, be sure to include this expert advice from Matthew Cantwell from Secret Gardens Sydney.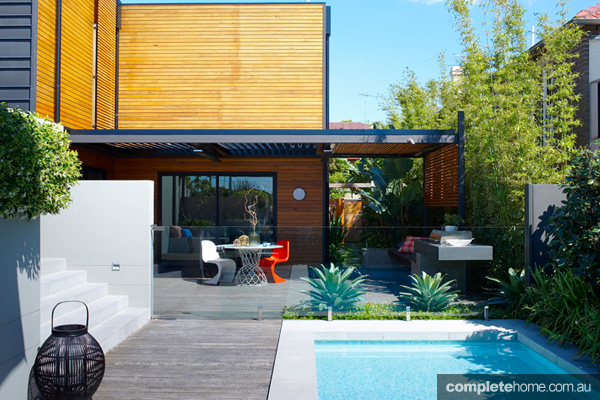 Designing an outdoor room can be an expensive project so it's important your initial plans are thorough and well thought out. Consider your environment, desired level of maintenance and your overall budget, says Matt from Secret Gardens. Here are his tips for creating the perfect outdoor room.
Where to begin?
Matt would start by preparing some lists or a brief for the garden. Ask yourself these three questions:
What do you like about the current space?
What don't you like about the current space?
What do you think is missing?
Next:
Here are Matt's top five tips for those renovating their backyard:
1. Take your time considering the above points
2. Understand your time frame, particularly how long you will be living in that house
3. What is your budget?
4. What are you comfortable doing yourself?
5. What are you prepared to pay for someone else to do?
Finally:
Seek the help you need. Businesses like Secret Gardens specialise in designing, creating and maintaining beautiful gardens and outdoor rooms. Matt says there are a few classic mistakes that are often made. "Poor plant choice, poor understanding of the seasons, the sun and the best way to configure the use of a garden, and poor understanding of levels and flow of water" are nearly always to blame. So plan wisely, seek advice and reap the rewards of a beautiful outdoor garden. For more information visit secretgardens.com.au
By Nathan Johnson
From Home Design magazine Vol. 16 No. 1