Add a dash of designer flair with exquisitely crafted laser cut metal art by Entanglements.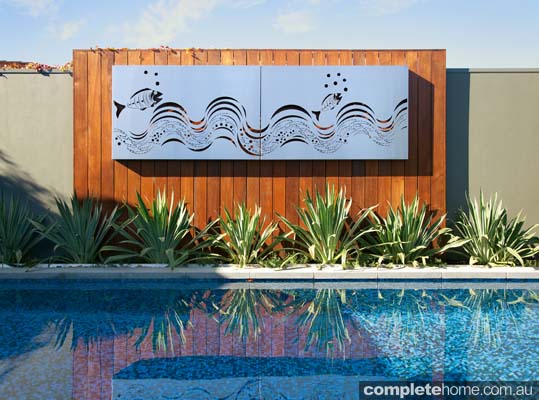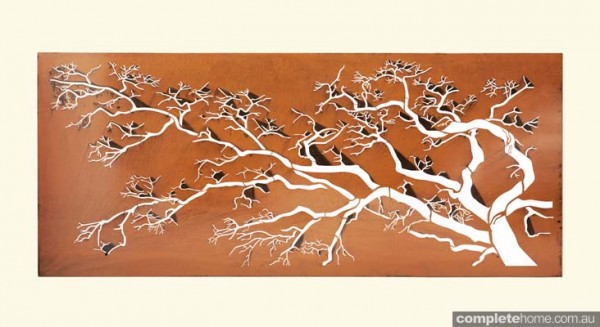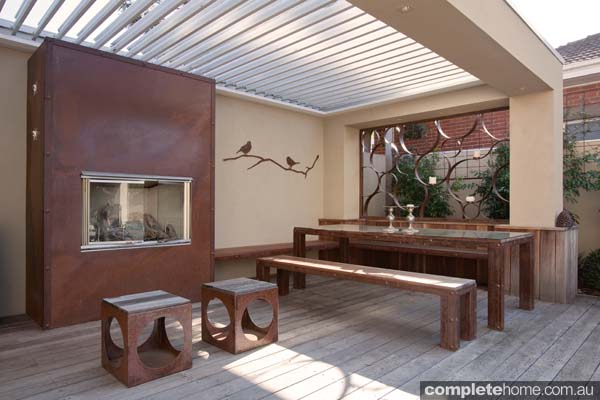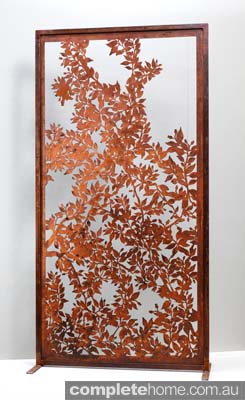 Laser cut metal art adds warmth and textural beauty to any exterior space, and if you are seeking a focal point to enhance an outdoor design, a beautifully crafted wall plaque, light box, sculpture or planter is a stunning addition.
An undeniable leader in the field is the multi-award-winning studio, Entanglements. All laser cut metal art pieces are designed in their Melbourne studio and the extensive range includes metal outdoor wall art, freestanding sculptures, light boxes, seating, decorative screens, privacy partitions, letter boxes, screen doors, planter boxes, garden edging, pergolas, patio heating and fire pits.
You can choose from their off-the-shelf collections or commission a custom-made piece — and the choice of styles is just as diverse as the range of products. Design themes range from contemporary, coastal and resort living to Moroccan, geometric and industrial. And to make the selection and buying process even easier, Entanglements recently launched an online store.
Entanglements' wall art collection is one of their most popular. Adding to the ambience, the wall art is normally back-lit by LED strip lighting to create a special mood after dark. Their decorative screens are equally in demand and can be used to provide a tasteful privacy partition or mask an unsightly area.
Committed to innovation, Entanglements regularly releases new products and one of the latest is a collection of eye-catching, design-inspired laser-cut screen doors. These doors can be customised to suit your size requirement or to complement an existing decorating theme or colour scheme.
While Entanglements' stock range is extensive, their ability to customise pieces is one of the things that set them apart. Designs can be tweaked to suit your needs and Entanglements regularly works alongside architects and landscape designers looking for tailor-made solutions. But customising is not limited to size, installation design, materials and colour finishes. If you need a decoration and style consultation to create a one-off piece, you can discuss your requirements with their in-house designer.
For more information
Entanglements
Address 342 Jasper Road, Ormond, Vic 3204
Phone (03) 9576 9600
Email sales@entanglements.com.au
Website www.entanglements.com.au
"A Cut Above" from Outdoor Room magazine 18