A garden pond brings with it much more than the simple delight of having a water feature in the garden. Elite Garden Ornaments show us how this delightful water feature also creates its own ecosystem.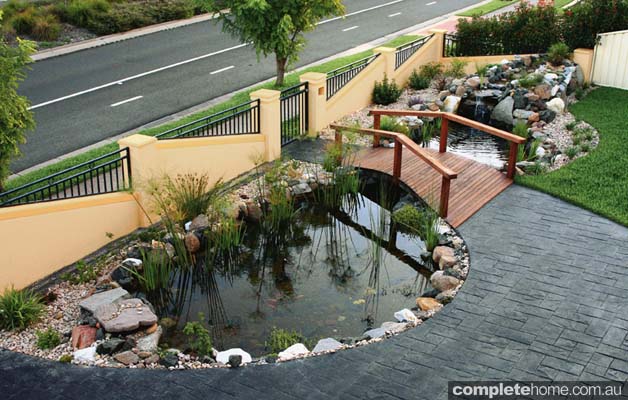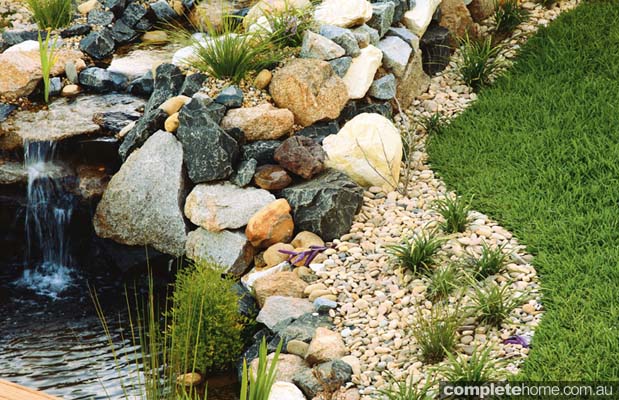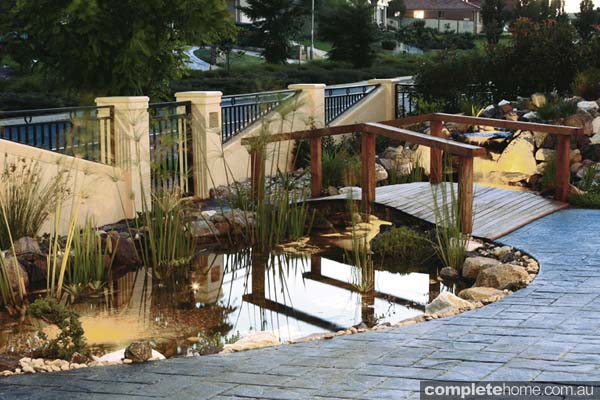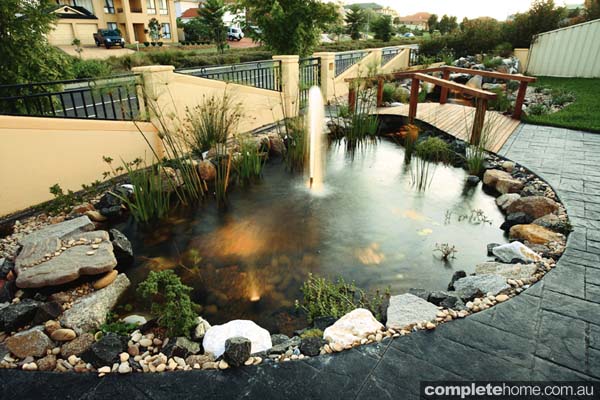 If it is a naturally balanced pond, it will attract local wildlife and conserve water, immeasurably adding to your enjoyment and helping to sustain the ecosystem. Elite Garden Ornaments, a family-run business with 45 years combined experience in water features, mould making and ornamental pre-casting, specialises in creating naturally balanced ponds using the Aquascape Ecosystem.
This easy-to-maintain system, suitable for both residential and commercial settings, utilises natural stone, aquatic plants, fish and beneficial bacteria to create an eco-friendly pond. And because each pond is naturally balanced, it helps you to capture, clean and re-use our planet's most vital resource … water.
Aquascape also offers a Pondless® Waterfall. Available with or without a stream, this re-circulating waterfall allows you to enjoy the sight and sound of running water without the maintenance of a pond.
There is no denying that the soothing sight and sound of a water feature helps you to relax. A water feature can also function as an interesting backdrop to an outdoor entertaining area. In addition to the Aquascape product range, Elite Garden Ornaments manufactures and distributes a broad range of water features, from simple overflowing urns to fully automated features incorporating water and light shows.
Not only can this company create a water feature of any style or size, it offers a water feature and fish pond maintenance service, can install, fix or re-engineer any fountain, and regularly conducts DIY water feature installation workshops. For those in the landscape industry, the company also holds trade Build A Pond days. If you can't attend a training session or workshop, instructional DVDs are available.
Elite Garden Ornaments also welcomes wholesale enquiries.
FOR MORE INFORMATION
Elite Garden Ornaments P/L Unit 1-24 Norwich Road (Cnr Lancaster Street), Ingleburn NSW 2565
Phone 02 9605 1377
Mobile 0414 075 398
Email sales@gardenornaments.com.au
Originally from Outdoor Design & Living magazine, Volume 22