This Ashgrove pool takes a Brisbane backyard to the next level
E-Book: Poolside - The Essentials
E-Book: Poolside Product Guide
Tiling solutions to stand the test of time
This tranquil wet-edge pool merges into the surrounding landscape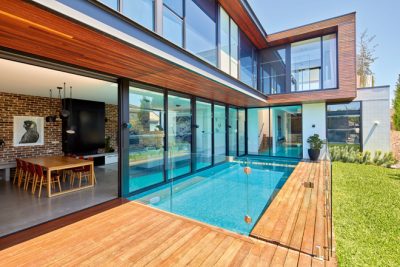 This space-saving modern pool is the perfect partner to this inner-west home
This unique pool design suits its treetop environment perfectly
3 reasons you'll love Hayward's sanitisation products
How to choose the right pool heater
How to choose the perfect pool cleaner
A contemporary cabana ties together this decadent pool and backyard
11 amazing pool trends for 2019
Natural Pools proving a new trend in sustainable design
A compact pool design perfect for this Bayside home
When constructing a beautiful new pool, or renovating an existing one, what's the secret to keeping your glass looking like new?
An Adelaide pool and spa with dazzling water views
Blue Connect: The smart pool analyser
Have you considered the water you want to swim in?
A Lush Kiama Design
Limestone Layered Luxe
Loading Content ...