Stormtech's drainage systems are sleek and allow for flexibility in landscape pool design and construction
The 65AG100 and 38G90 Special Assembly products are narrow profile, high capacity drainage systems that not only remove the need for traditional wide grating but enable you to make more decisions when building your pool.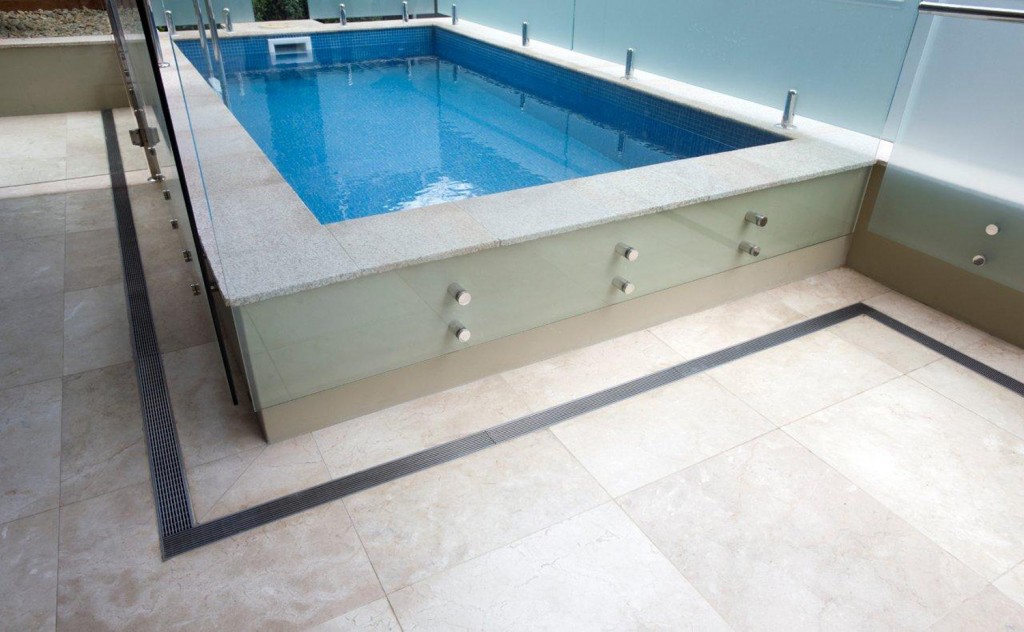 The Special Assembly is made up of a of a PVC channel with outlets every 200mm connected via downpipes to corresponding socket sin the pipe below and completed with a stylish, slimline stainless steel grate. This allows the pipe sufficient fall to be self-cleaning and allows the channel to be installed level.
The Special Assembly products are also available as an accessory drainage within or around the coping to help protect the garden and grass area from pool water contamination or stormwater.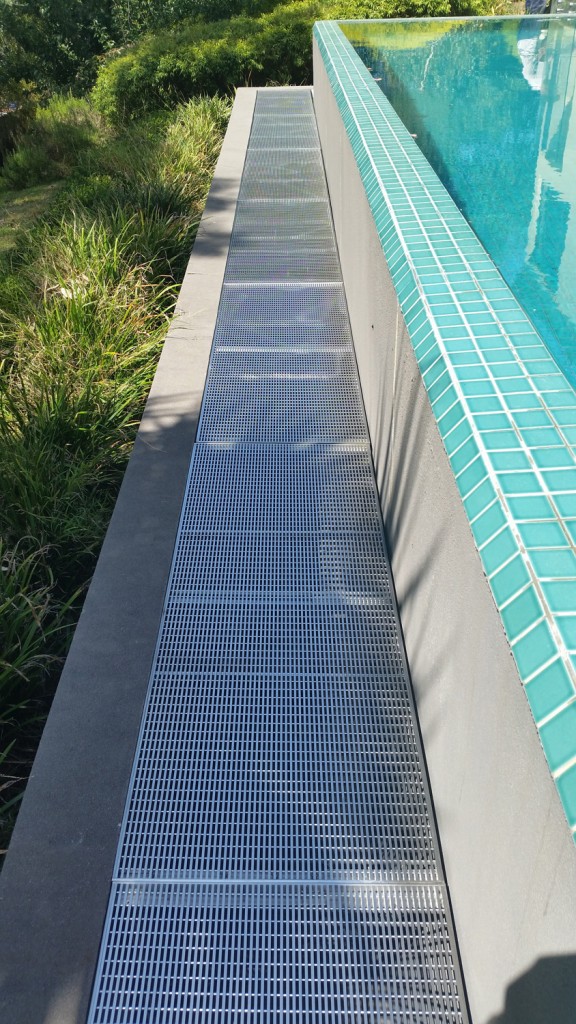 All Stormtech grates are available in wedge wire, slotted or perforated versions, in stock widths of 38 mm, 65 mm or 100 mm, and are made of stainless steel. These grates fit in shallow PVC channel or stainless steel channel supplied in ready to use installation kit, with custom fabrications to specific requirements are also available.
For more information
Website: www.stormtech.com.au/
Phone:  02 4423 1989