Fencing your pool doesn't have to spoil your garden design or block your view. Unobtrusive and appealing, glass fencing not only creates a safe and sturdy barrier, it imparts a modern sleekness which promises to enhance any outdoor living space.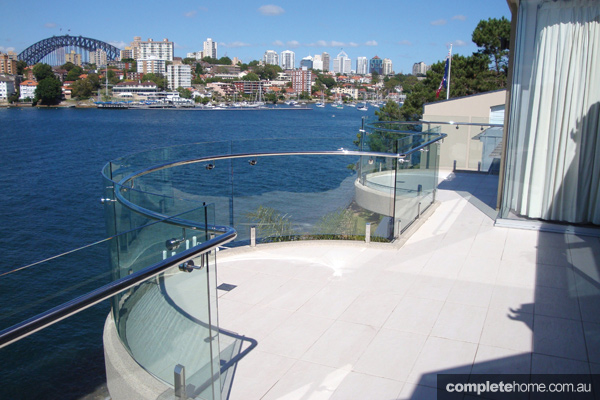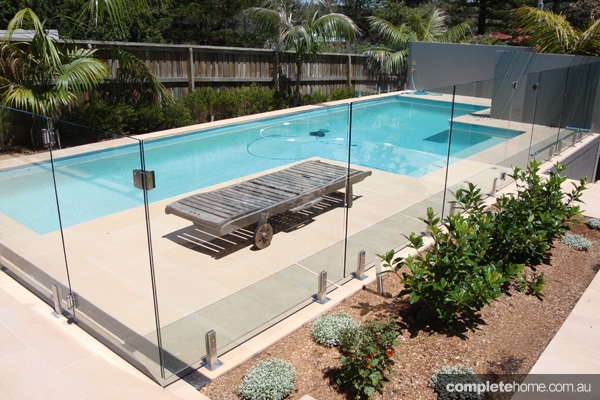 Safety
Everyone recognises the need for safety in pool fencing. As opposed to other popular fencing materials, a glass fence is smooth and sheer, leaving no handholds or footholds for children to grab onto and climb. Glass fences also have few or no vertical metal members, leaving a clear unobstructed view so you can keep an eye on children or guests from anywhere in the backyard.
A common misconception is that glass fences are fragile and therefore dangerous. The glass used to create pool fencing is toughened safety glass and extremely difficult to break. Toughened glass undergoes rigorous inspections and testing to ensure it stands strong in tough conditions. In the unlikely situation where the glass does shatter, it breaks into cubes which are less likely to cause cuts. Glass pool fencing can be purchased in measurements from 8mm up to 19mm in thickness; the thicker it is, the more durable, safe and long-lasting it will be.
Practicality
One of the main reasons why people choose glass fencing is because it's the most aesthetically appealing option. Glass fencing offers a sophisticated and minimalist look which corresponds well to contemporary home design. In a small backyard, a glass fence is particularly practical as it doesn't confine or segment the space. Instead, it opens it up to give the impression of maximum space, while delineating areas and creating atmosphere.
Glass pool fencing offers more than beauty. Glass enables maximum light transmission into your pool area, allowing warm rays to act as a passive solar heater to your pool. Its consistent panel structure also creates an effective wind break, ensuring the environment is bright, warm and calm. A glass pool fence is even more sturdy and durable than other fence materials and will not deteriorate over time. There's no rusting, warping, collapsing, disintegrating, no loosening parts or tampering issues that are common with other pool fencing materials.
Frameless and semi-frameless options
Glass pool fencing is available in frameless or semi-frameless options. A semi-frameless pool fence is supported by heavy-duty aluminium powdered-coated or stainless-steel posts, which are securely concreted into the ground. These posts contain specially designed channels in which the glass sheeting is lowered and glazed to hold them in position. Posts can also be coated with a variety of colours to suit the scheme of your outdoor living environment. If privacy is a concern, there are also options for tinted glass systems that will provide visual appeal and a chic finish. Semi-frameless glass fencing is more cost-effective than frameless glass fencing as you can opt for thinner glass panels if you wish.
Frameless glass fencing offers an uninterrupted barrier of glass cantilevered from the ground. The glass is held in place by base-plated stainless-steel spigots which are core drilled into the ground. Only the small clamp, which is bolted into the glass panel, is visible. The effect is a completely clear view and dramatic look to any backyard. Glass pool fencing can be installed on pavement, tiles, wood, concrete, and also directly to your lawn or garden.
While glass fencing can be a more expensive fencing option in the initial stages, it adds value to your property, ensuring you recoup your costs. Prices have also gradually dropped with advances in materials and technology, making it a more affordable option than in the past.
Installation
Glass fencing is not difficult to install and can even be purchased in DIY kits, which are very user-friendly and contain all the materials you need for assembly. Glass fencing is also typically quick to install considering there is little hardware involved in the installation process. However, some handy-man knowhow is required and as the glass panels are heavy and awkward to transport, hiring a professional installer will ensure it is installed quickly, safely and effectively.
Maintenance
Cleaning a glass fence isn't the same arduous chore as cleaning windows. Specialised glass cleaners aren't required as these are expensive and may leave residue on your fence. The best way to keep your glass fence clean is a warm wash of water and liquid soap, followed by a hosing down. This should be performed twice a year to ensure your fence stays in optimum condition.
FOR MORE INFORMATION
Clearsight Railings 3/13 Chard Road, Brookvale, NSW, 2099
Phone 02 9905 5086
Website clearsightrailings.com.au
WORDS / Erina Starkey
Originally from Poolside magazine, Volume 43