Beautiful bathrooms start here.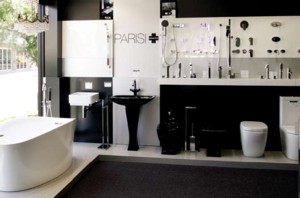 More than 36 years ago, brothers Stan and Nick Cass opened the doors to a small plumbing supply business in Petersham and since that fateful day their business has grown and expanded its horizons to become one of the preeminent designer bathroom supply houses in the country. Cass Brothers has rejuvenated countless numbers of bathrooms in the harbour city and has two flagship stores. The Petersham location still supplies plumbing supplies and has been enhanced by a large bathroomware showroom while the Waverley showroom has earned a reputation among industry professionals as the premier hotspot for innovative bathroomware design.
At the helm of the company today is Ross Cass, whose passion for exceptional bathroom design changed not only the scope of Cass Brothers but also the entire industry. "Bathroom design was once unadventurous and limited in this country, but in the '80s there were a few of us in the industry who fell in love with the exciting products and concepts coming out of Europe," Ross says. "We took the gamble to stock some ground-breaking designs and when presenting them to Sydney's more daring architects, interior designers, builders and plumbers they just took off."
Ross has watched bathroom design develop since 1983 and is always careful to ensure staff at Cass Brothers are well-trained and available to offer advice on the long list of excellent products in-store. Brands such as Villeroy & Boch, Parisi, Duravit, Caroma, Hansa, Paco Jaanson, Gessi, Newform, Kaldewei, Studio Bagno, Carrera and many more line the walls and shelves of the two showrooms and the wide variety of products ensures all budgets are catered for. Cass Brothers' status as a one-stop shop is a credit to the extensive collection of products and brands on offer; at these stores there are cutting-edge boutique suppliers alongside trusted names and the experienced staff are there to help sort through them all. And the Cass Brothers service doesn't end when the customer walks out the door, as the team is there to help with renovations from conception to completion.
Decades have passed since Cass Brothers was first established in 1972. From a little hardware store, the business has become a leader in showcasing the industry's most outstanding creations from around the world and it now assists Sydneysiders in pushing the limits of bathroomware design.