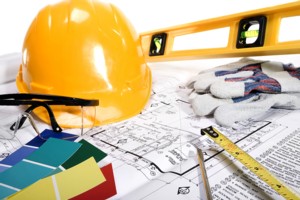 The well-known summer playground of New York's rich and famous, The Hamptons, inspires this grand Queensland renovation on the water

The Benowna project, brought to fruition by Bryce Rogers of Ground Control, began with the concept to create a family home, a place in which six young children and their parents could live happily and comfortably.
The client's instructions were to build a home of timeless quality, where age improved the building's standing. The existing building presented itself as an ideal renovator with "great bones" to work with – all rooms have water, city or garden views.
The design process began from many magazine cutouts that had been collated by the client to be included in the home. With these in mind, "a Hamptons New York"-style design was embraced, and after much consultation with the designer and builder, plans were completed.
Once approval had been granted, it was full steam ahead, with demolition and the start of extensive construction. The client was very hands on with valuable instruction and a wealth of exciting ideas.
Much of the interior design took place in countless meetings with the client and the latest glossy magazine spread across the floor. Through various sketches, the finishes were decided, and construction began in different areas of the building.
The home has a solid base, with sleeping areas dominating the second floor, leaving the first floor for entertaining as desired by the client. As they use the home to entertain extensively, one of the main requirements was an indoor/outdoor atrium, complete with teppenyaki bar.
With water conservation in mind, two R-50,000-litre concrete water tanks were buried on site to water the gardens and refill the pool. The laundry also has access to the tank supply through the laundry taps to laundry tub and washing machine.
Render has been used in a linear effect to accentuate detail on columns and walls to create interest, rather than straight-faced render.
Local trades were used during the course of the project, which took approximately nine months from beginning to completion, with all the work performed being well above average standards.
It was awarded the Queensland Master Builders Best Regional Renovation Regional Gold Coast award, plus the state award.
The final look of the home is very practical and stylish – perfect for Queensland living.
PROJECT PARTICULARS
This project was designed and built by GROUND CONTROL.
PO Box 103, Main Beach Qld 4217
Tel/Fax: (07) 5531 1571
Mobile: 0407 993 460
Email: Ground.control@bigpond.com
Licence Number: NSW 89707C, QLD 78965
Photography by Rix Ryan Photography
FLOORING:
Kitchen/dining/living: Solid timber – select-grade kwila
Stair: Solid timber
Outdoor: Limestone by Slate & Stone Nerang
WALLS:
Kitchen/casual dining: Gyprock rendered (white set)
Dining/living: White plaster-set (rendered walls)
Bedroom: Gyprock
Stair: "Wainscoating" by builder
KITCHEN:
Benchtop/splashback: Carrara marble
Cabinetry: Two pack with Bone finish
Other: All stainless-steel appliances
SANITARY FIXTURES + BATHROOM FITTINGS: Caroma Milan
LIGHTING: LED plus low voltage, Lighting Brisbane
WINDOWS + EXTERNAL DOORS:
Aluminium and timber doors and windows (commercial profile) by Southport Aluminium and Duce Timber
OUTDOOR:
Landscaping, decking, shading or paving:
Blue stone (crazy pave) around pool and pathway, stairs – Slate & Stone
River rock for garden beds
Plants: English box hedges for borders, gardenias, white roses, Little Gem Magnolia (feature trees), Lilly pilly (boundary hedges),
Frangipani (feature trees)