Double sided or See Through fireplaces are becoming more popular, and on this Jetmaster delivers.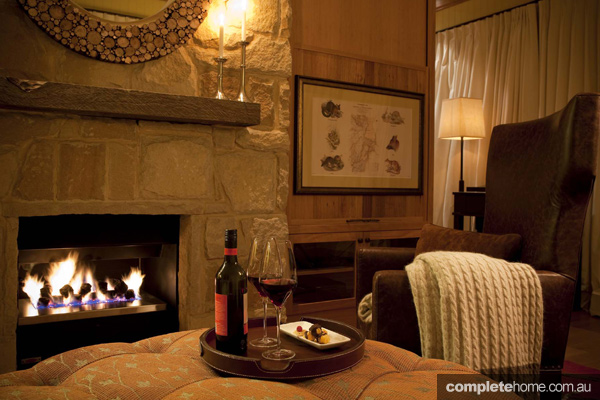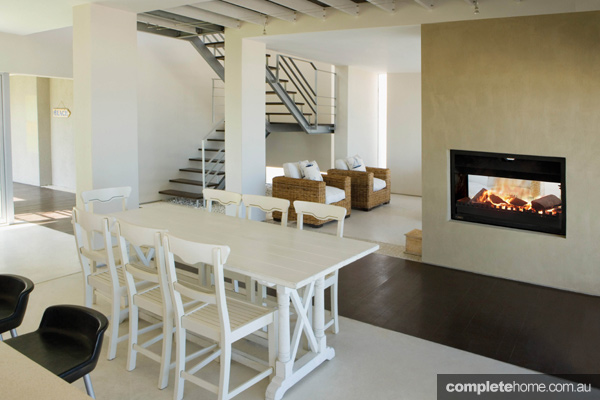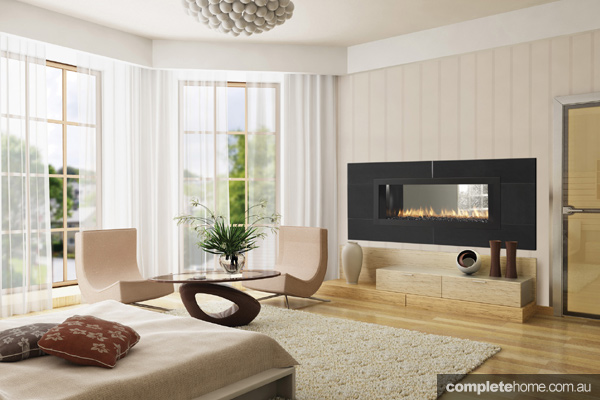 A double-sided fireplace can be a great way to divide a room; doing this can create a feature beyond furniture of a blank wall. This can also contribute to great ambiance in your home. Simply, it's a great way to heat and divide two separate rooms.
Jetmaster offers, as always, the ultimate choice in Double sided fireplaces.
The Jet master Universal wood or gas double sided fires come in two sizes the 700 and 1050 and these open fireplaces are designed to burn wood or gas. They can be easily converted from one fuel to the other.
Then there is the Jet master-Heat & GLo Balanced flue gas fire range including the big heat output STHVBI log effect. Alternatively there's the very modern and stylish Linear RED 40 See Through gas fire; this includes accent underlighting and a ribbon of flames burning though crystal clear glass media. A gorgeous and modern choice.
The Sleek open Horizon Lowline range offers 5 sizes including the new releases 1500 and 2000 extra wide fireplaces with pebbles or coal options.
The Kemlan Double sided wood heaters with their large heating capacities and impressive efficiency, complete the range.
The Jetmaster double-sided fireplace range is the perfect way to complement your home and create a standout feature.