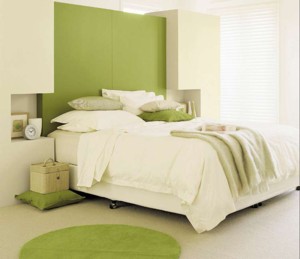 GETTING STARTED
Determining the look you want in your home is probably the most difficult aspect of any decorating scheme. Which way to go is an entirely personal choice although the style of your home may direct you to use modern, classic or contemporary styling, or any other genre you care to name. The first place to start is with the background of your scheme — the floors and walls.
Once you have these materials and finishes in place, the canvas is yours to paint. Which flooring to use should be your initial question. Timber is one of the most versatile floor coverings that works with every decorating style. Available in a variety of hues and tones, timber is an excellent choice. Tiles, cork, bamboo, vinyl, concrete, stone and marble are also suitable flooring materials, which can be used alone or combined with area carpets or rugs. Hard floors can be cold in the cooler months so underfloor insulation or heating should be considered before you lay your floor. Carpets and rugs add the decorative touch with warmth and softness, especially in bedrooms and formal living rooms, and there are designs and colours to suit every style, traditional through to modern. And don't forget custom-making, to really emphasise your personal statement.
COLOUR
Neutral colours for your decorating canvas are probably the most popular, however neutrals now tend to be darker than in previous years, adding a new depth and richness. Colours such as Stonehenge, Heirloom and Perfect Taupe from Resene and Finishing Touch, Hog Bristle and Flooded Gum from Dulux are flexible tones which will work alongside other hues in the colour palette. But don't be afraid to express yourself with colour, even if you stay with lighter shades initially until your confidence develops.