By Tracey Hordern  
Not for the faint-hearted, restoring a period home to its former glory can take lots of money and lots of time. But to those who appreciate fine workmanship and quality finishes, bringing a beautiful home back to life is an act of love.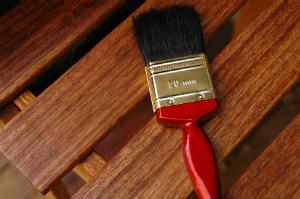 To dive in and try to restore an old house without any previous experience or knowledge is asking for trouble. We spoke to Ian Stapleton, period home expert and author of How to Restore the Old Aussie House, about why and how to successfully restore period homes. 
When asked why one would go to so much trouble and expense restoring an old home, Ian replied that it's about more than just bricks and mortar. "Old homes have so much to tell us about our past, social customs, interior and exterior decoration of their period, architecture and the history of building technology. Old houses are the antiques in which we live and should be cherished and appreciated for their very special qualities. Restoring an old house will not only give you a nice, warm inner glow but can also put a lot of money in your pocket. Houses that have been faithfully restored command premium prices in the real estate market. 
"A large number of old houses, perhaps the majority, have been subject to changes which have altered their original form and character. In many cases, a significant number of minor changes have been made which dilute the original character of the building. Whoever said 'God is in the details' could have been speaking about old houses. The reinstatement of original details can make an enormous difference to a building. Some old houses have sustained very little alteration and require what might be called enlightened maintenance." 
But is it wrong to make changes to an old house? According to Ian, "Old houses have always been changed and always will be. If changes are made in the manner and with the materials of the original structure, with respect for a building's place in the streetscape, there is no reason for complaint. A lot of people make the mistake of thinking that only the grand houses of the rich and famous are important. Cottages are just as interesting as any mansion and often a great deal more comfortable to live in. They are easy and inexpensive to restore and it's astonishing how an old cottage will shine with the right sort of care and attention." 
We know that renovating today means buying materials that are readily available, so can you use new materials when you are restoring? According to Ian, the answer is yes and no. "It depends what you're talking about. If it means replacing the original timber windows with modern metal-framed windows, the answer is no. If it means crafting new parts for a timber window to carefully restore the damaged or decayed original, the answer is yes. Keep as much of the original fabric of a building as possible. It isn't necessarily expensive. It won't cost any more to use the appropriate materials in the appropriate way than it does to use the wrong materials in the wrong way. Sometimes second-hand materials, such as doors, windows and bathroom fittings, are not only much cheaper than their new equivalents but are also of better quality and more suitable. 
"Hiring tradespeople yourself and supervising them is another way to economise, although many people prefer to engage a builder or architect to take charge of the whole job. The most important thing for the owner is to know as much as possible about their house and its period and to understand the principles of conservation. To give a very simple example, don't let your tradespeople use modern screws or obviously modern hardware in a Victorian building. A lot of traditional hardware has been reproduced and is readily available." 
So what sort of details are important when restoring an old home? "The things that you need to pay attention to include the design of the front fence, the garden design and planting, interior and exterior hardware and light fittings, windows, doors and other joinery, exterior decorative features such as cast ironwork or fretwork, exterior colour schemes and interior decoration, including colour schemes, stencilling and wall and ceiling papers, soft furnishings and fabrics," states Ian. "Be faithful to the original appearance of your old house and don't try to turn it into something that it was never meant to be." 
As for kitchens and bathrooms, according to Ian, "A traditional bathroom in a house of the early 20th century is as functional as any modern bathroom. As for the kitchen, it's possible to retain original character while still incorporating everything that people expect in the way of modern appliances. You don't have to wear Victorian clothes and think Victorian thoughts just because you live in a Victorian house." 
Guidelines for restorers and renovators:
1. Retain the original character of the house. This means preserving its original appearance and interior features.
2. Don't "over-restore". Make sure the house still looks like an old building after you've finished the job. Some restored houses look like new buildings.
3. For major external and internal work, stick to materials that were used when your house was built. This rules out modern building materials such as concrete blocks, metal-framed windows and so on. Some unobtrusive use of modern materials, such as laminates in the kitchen, is often necessary.
4. Details are important; this includes the type of decorative glass, mouldings on doors, hardware, light fittings and so forth. To explain the reference to glass, you don't introduce leadlight into a building which has never been fitted with it.
5. Understand and respect as far as possible the original uses of rooms. Sometimes changes are necessary but try not to alter the interior so completely that all trace of the original interior plan is lost.
6. Some houses were never meant to have ensuite bathrooms. Introducing an ensuite to a small house or cottage may cause serious damage to the original character of the building.
7. Old houses really come to life when painted in fashionable colours of the period and in the manner of the period. Stick to colours and colour schemes that are known to have been used on houses of your period.
8. Floors are best finished in the manner of the period in which your house was built. Avoid too much use of the floor sander, perhaps limiting it to kitchens and lesser rooms. Modern polyurethane finishes should be avoided. Use finishes such as Japan and tung oil.
9. Fences are very important in enhancing the overall appearance of your property. Look at genuine old fences, observe the way they are designed and constructed and give your contractor detailed, preferably written and/or drawn, instructions on your requirements.
10. Garden design and plantings, especially in the front garden, will best complement your work on the building if you keep it in period with the house. Use plants and garden layouts of the time. Look at original gardens to understand the type of surface used on paths and driveways.
11. Additions and alterations should be in the manner and materials of the period in which your house was built. Extra living space is usually best obtained by rear extensions. Hilly terrain often makes it possible to fit new rooms underneath, at the rear of the house, by excavating. Avoid jacking-up timber cottages on level blocks because the result is often most unfortunate.
12. Remember that it's a house, not a museum. You and your family are just as much a part of the history of your house as anyone else. Live in it and enjoy it and, at the right time, pass it on to someone else. Hopefully, it will be in better shape after you have lived there than it was when you arrived.