Soak away your worries in a bathroom that imbues calm, with 5 quick tips for creating a calming bathroom space from Nicholas Matten of Hansgrohe.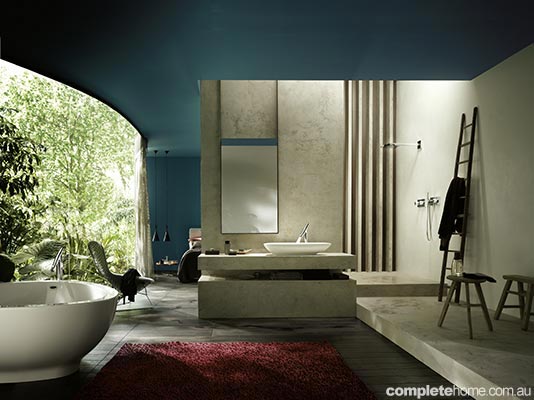 By Nicholas Matten
Image: This relaxing bathroom was designed by Philippe Starck for Axor. hansgrohe.com.au
1. Use unique organic designs, soft shapes, and flowing transitions to match curved lines of the basin to the flowing lines of the mixer.
2. Use plants and natural fibres such as wood and bamboo to create a natural relaxing indoor-outdoor feel.
3. Ensure you have natural lighting, both through windows and strategically placed hanging lights, such as in front of the mirror.
4. Colours can imbue the room with a zen feel, creating warmth and sacred space.
5. Personalise your space by adding sentimental items to the bathroom.
Luxury Home Design magazine Vol. 15 No. 6