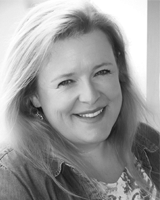 Angie Thomas
Hello!
I love gardening! Whether it's filling our vegie patch with lots of delicious produce, tending to my ever growing collection of indoor plants and succulents, mulching, planting, composting or sowing, gardening gives me so much joy and satisfaction as well as providing a wonderful way to relax. We are able to add fresh, home grown ingredients to our meals every day, so gardening enables us to have a much healthier diet and I also love that I can share the growing and harvesting journey with my two amazing boys, aged 13 and 10.
I'm proud to have a Bachelor Degree in Agricultural Science from the University of Sydney and an advanced certificate in horticulture. . I have run gardening workshops at Sydney's Royal Botanic Gardens and Centennial Parklands, been a guest speaker at garden club meetings and shows as well as volunteering at my sons' school to run their weekly garden class. I am a member of the Horticultural Media Association and also sit on the expert technical panel of the Smart Approved Water Mark.
I am truly passionate about the benefits of gardening on physical, mental and emotional well-being. I am so fortunate to work in the gardening industry (I'm a horticulture consultant to Yates) and do a job that I absolutely LOVE! To be able to teach people about gardening, help them to get more success and joy from their gardens or inspire people to start gardening is simply wonderful. I would love to hear from you!
For more information