Is it time to liven up your lounge? Take inspiration from our favourite lovely living room designs.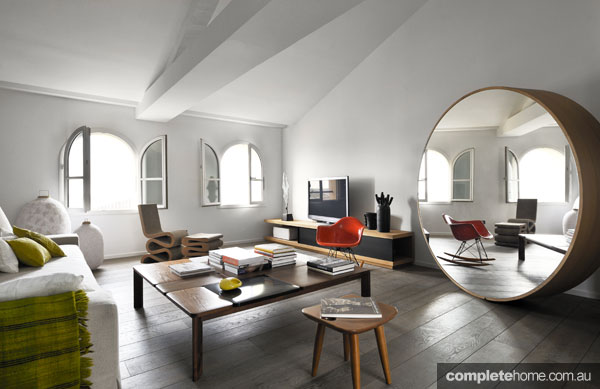 1.  Modern minimalist
This modern living room design in a chic Marseille warehouse apartment, by Adrien Champsaur Architecture, features carefully selected low-height but large furniture that suits the size of the space without crowding. An oversized mirror opposite the windows allows light to reach dark corners. champsaur.com
Photography by Henry del Olmo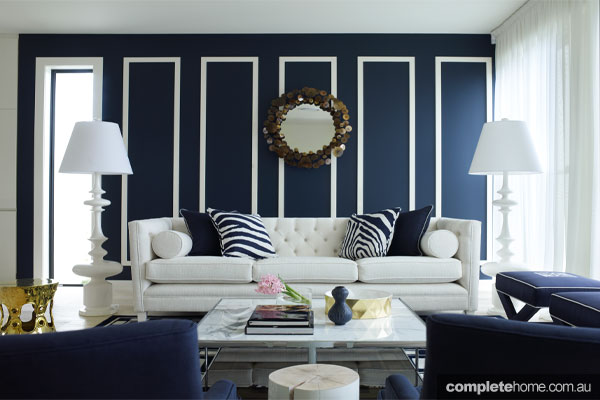 2. Hollywood opulence
This opulent living room design by Greg Natale Design captures the essence of '50s and '60s Hollywood with dark navy panelling, splashes of gold and soft furnishings. gregnatale.com
Photography by Anson Smart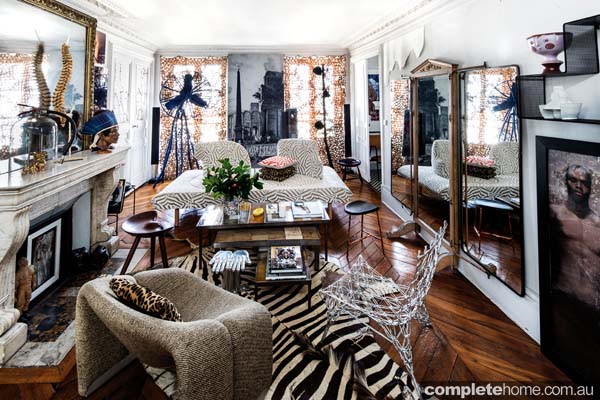 3. Parisienne eclectic
This eclectic and decedent Paris apartment could only come from the mind of Sacha Walckhoff, the creative director of the house of Christian Lacroix. His love for combining antiques with contemporary pieces can be seen throughout the space. Although there is a lot going on here it's clear that every item has been carefully and lovingly selected. christian-lacroix.fr
Photography Francis Amiand and Niel Bicknell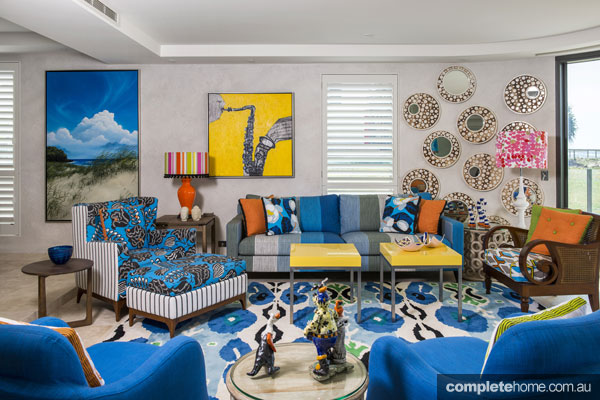 4. Bright and beachy
This lovely living room by John Croft Design is alive with colour.  Bright blues, yellows and contrasting patterns combine to create the perfect vibrant Gold Coast beach house look. johncroftdesign.com.au
Photography by Steve Ryan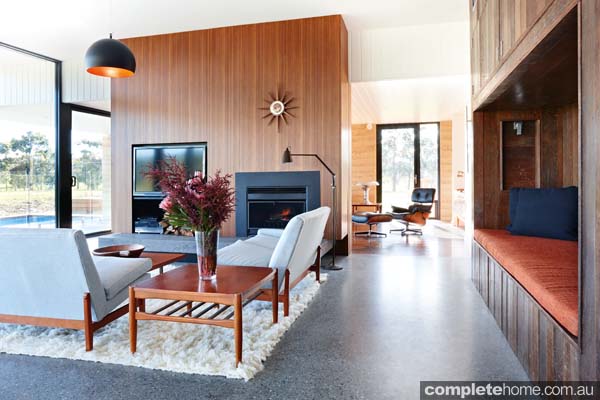 5. Sustainable with soul
With reclaimed timber elements and rammed earth walls, this living room reflects contemporary Aussie design with a dash of sustainability thrown in. The entire home — Balnarring Rammed Earth house, designed by the owners and Soul-House Building Design — featured on the LifeStyle channel's Grand Designs Australia.
Photography by Rhiannon Slatter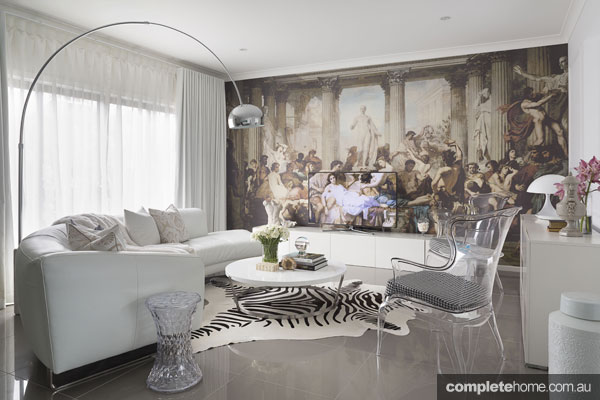 6. Italian elegance
This impressive Italian-inspired living room design by Massimo Speroni features a large wall mural which was scanned from a print and then transferred onto washable vinyl wallpaper. Light colours, mirrored surfaces and see-through materials have been used to make this small space appear larger. massimointeriors.com.au
Photography by Stu Morley
By Sarah Knox