A visit to an immaculately styled showroom is one of the best parts of renovating or building. Check out our picks of the latest magnificent showrooms from home and abroad.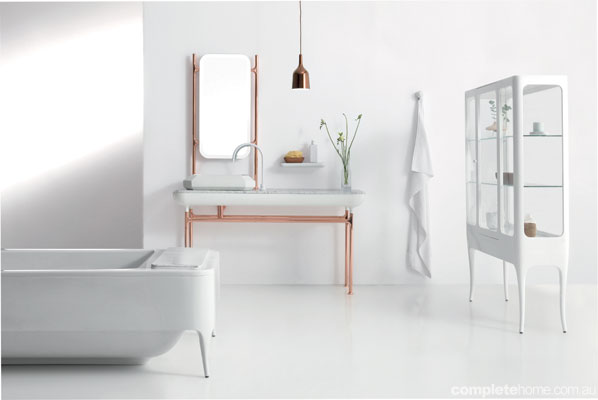 By Nathan Johnson
1. Perini Kitchens and Bathrooms — Richmond, Vic
For 37 years the Perini brand has been synonymous with quality and luxurious tiles. After being at the head of the industry for so many years, it was only natural that Perini would extend its expertise from flooring to entire kitchen and bathroom design.
With award-winning designers on board, Perini endeavours to maintain its fine reputation through taking the "hard work" out of custom-fitting kitchens and bathrooms. They design everything from colour to finishes, features, and accessories and this is all on show at the new showroom.
Visit the Perini Kitchens and Bathrooms showroom at 613 Bridge Road, Richmond, Vic 3121 or for more information go to perini.com.au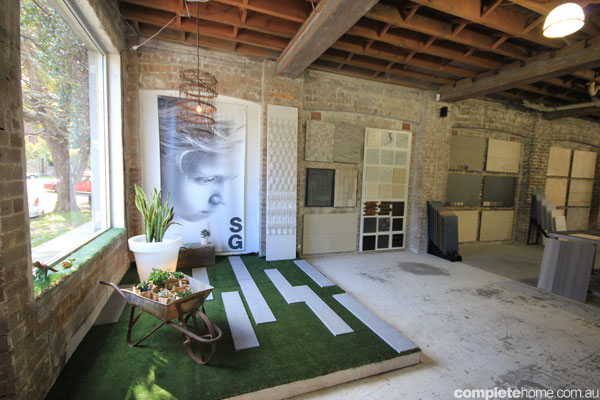 2. Surface Gallery — Annandale, NSW
Showcasing the beauty of natural surfaces, Surface Gallery's new rustic industrial showroom in Annandale, Sydney, is packed with stone, porcelain, and ceramic tiles and decorative features such as mosaics and wall cladding. The displays of interior and exterior tiles are sourced from industry suppliers all over the world so you know you are getting the best of the best.
At the new Surface Gallery showroom a team member is never far away and can help you choose a tile for every surface. Products are available for both commercial and residential projects so there is something for everyone.
Check out the showroom at 233A Johnston Street, Annandale or for more information go to surfacegallery.com.au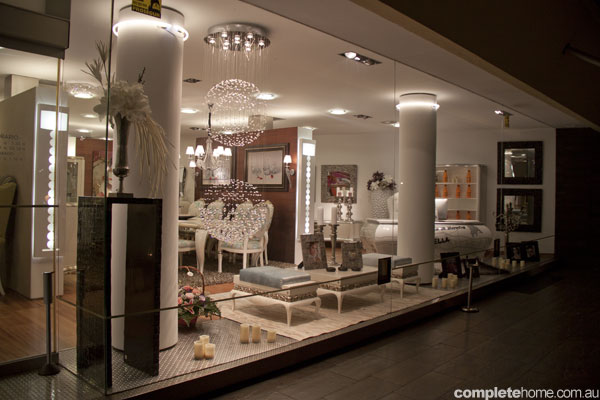 3. Jetclass Furniture — Marbella, Spain
Jetclass Furniture is excited to announce the opening of its new showroom in Marbella, Spain. Showcasing Jetclass's exclusive designs, the showroom will exhibit the company's unique design philosophy that has become internationally renowned and popular.
Modern meets classical in Jetclass's timeless furniture pieces and its tastefully neo-classical creations are fast becoming internationally desired.
The showroom exhibits include bedrooms as well as living and dining spaces, all with Jetclass's modern take on the classic.
Visit the showroom at 25 Canovas del Castillo Avenue, Marbella, Malaga, Spain 29602. For more information visit jetclass.pt/en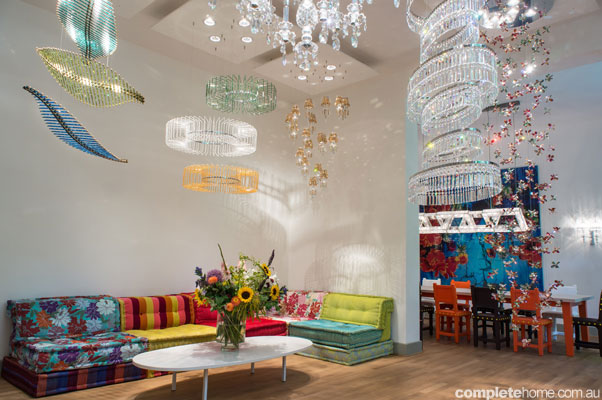 4. Windfall Lighting — Munich, Germany
The opening of Windfall's new showroom in Munich is exciting news for both the Germans and crystal lighting enthusiasts. Situated in a charming early-20th-century building, the location's beauty is matched only by Windfall's extensive range of crystal chandeliers.
Hosting the company's newest compositions, the showroom will be a "racy place to meet with international customers", says Micol, from Windfall. "It will also give light to the entire collection," he continues.
Visit the showroom at Amalienstrasse, 81 80799 Munich (Germany) or for more information go to windfall-gmbh.com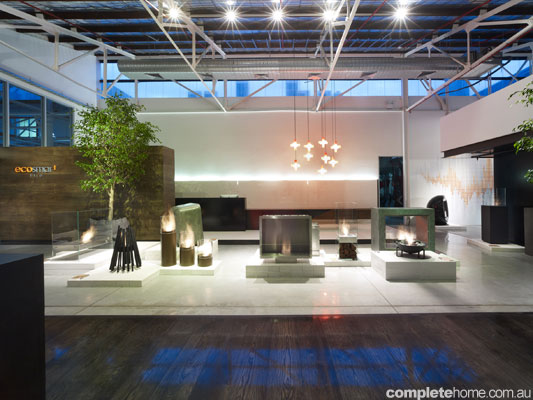 5. EcoSmart Fire — Alexandria, NSW
In an international first, EcoSmart Fire has opened the doors to its new designer showroom in Alexandria, NSW. Showcasing the best in bio-ethanol fireplaces, the Eco Smart Fire showroom encapsulates the home living experience and exhibits the company's award-winning fireplaces in a variety of environments.
"Moving to Alexandria was a natural next step for EcoSmart Fire," says Jenny Price, international marketing manager of The Fire Company. "We have created an inspirational design destination for both the industry and consumers to experience how EcoSmart Fires can transform a space."
Visit the EcoSmart Fire showroom at 3 & 4, 40-42 O'Riordan Street, Alexandria, NSW 2015 or for more information go to ecosmartfire.com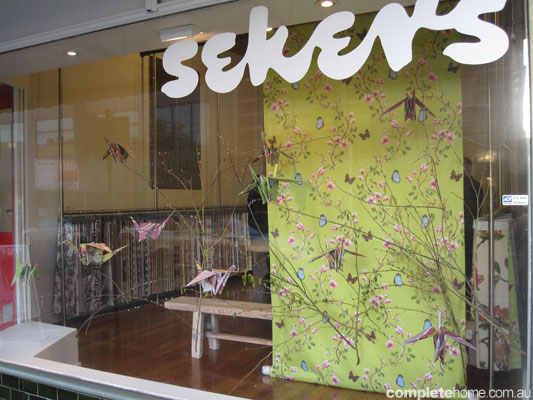 6. Sekers Fabrics — Hawthorn, Vic
With the best of decorative fabrics from Europe, Sekers brings European affluence to the shores of Australia and New Zealand.
Its new showroom, based in the style hub of Melbourne's Hawthorn, specialises in window furnishings and includes everything from decorative drapery to sheers. It also showcases a multitude of upholstery styles that can be used for any domestic and commercial applications.
The Sekers team welcomes all to come in and have a look. There is no job too big or small and they are determined to offer the highest service available.
Visit the Sekers showroom at 303 Auburn Road, Hawthorn, Melbourne 3122 or for more information go to sekers.com.au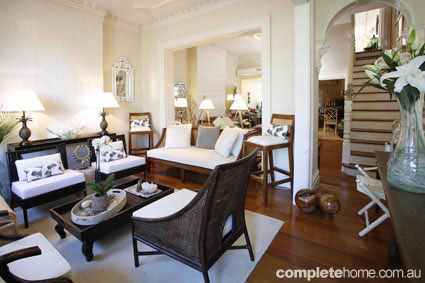 7. Sentosa Designs — Paddinginton, NSW

The Sentosa Designs showroom brings the company's renowned luxurious Indonesian style to the busy streets of Paddington, NSW.
Sentosa endeavours to introduce the "hotel experience" to residential spaces through beautiful furniture design. Its collection has been in high demand with retailers and consumers since the official launch in 2008. Exhibiting the entire Sentosa range, the Paddington showroom demonstrates how Indonesian hotel opulence can belong in residential spaces, all with an affordable price tag.
Visit the Sentosa Showroom at 42 Gurner Street, Paddington, NSW 2021 or for more information go to sentosadesigns.com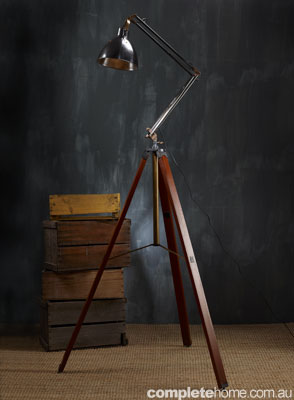 8. Zaffero — Waterloo, NSW
Brightening the streets of Waterloo, Sydney, is the new showroom from Zaffero. Specialising in unique and innovative lighting as well as timeless furniture and accessories, Zaffero's showroom will showcase its complete range. The showroom will allow for casual browsing and help consumers imagine Zaffero's beautiful items in different environments, including their own homes.
Zaffero is committed to a price and satisfaction guarantee so customers can rest assured the new showroom will have quality products that are also affordable.
The public showroom is located at Unit 24, 198-222 Young Street, Waterloo, NSW 2017 or for more information go to zaffero.com.au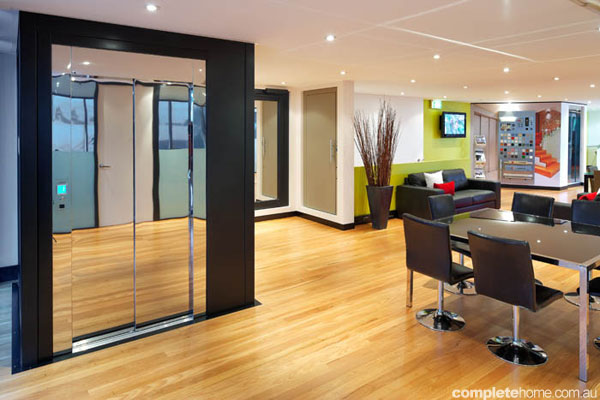 and an extra we just couldn't leave out….  9. Easy Living Home Elevators — Willoughby, NSW
The Easy Living Home Elevators NSW showroom is the best place to see their home elevators in action. The showroom is fitted with their fabulous 'SuperDomus' Lift.  
"The SuperDomus offers commercial grade lifting capacity and personalised fittings in a design that's simple to incorporate into both new and existing projects, making it the choice for any larger household looking to create a unique and luxurious take on convenience" says Easy Living's Leah Pitman.
Visit the Easy Living Home Elevators showroom at 64 Penshurst St, Willoughby, Sydney NSW 2068, or for more information go to easy-living.com.au
From Luxury Home Design magazine Vol. 15 No. 6