From Victoriana to Art Nouveau – an amazing journey of evolving fashion, societal change and the rise of the Women's Movement, as shown through jewellery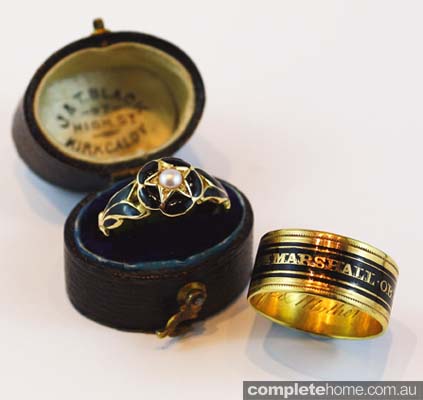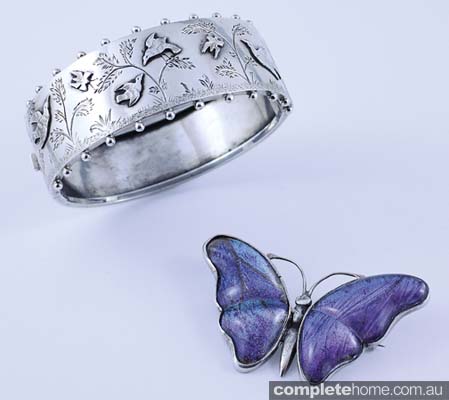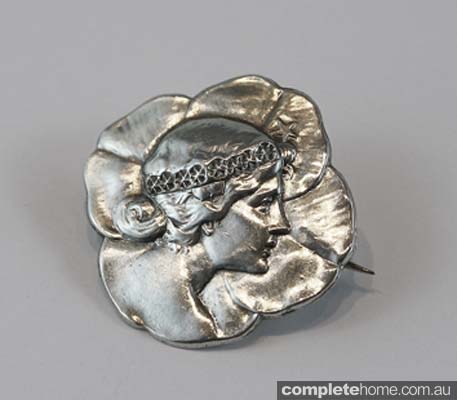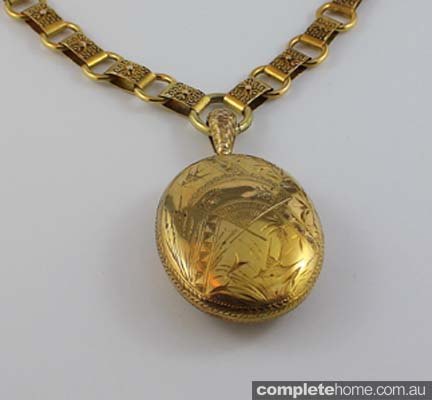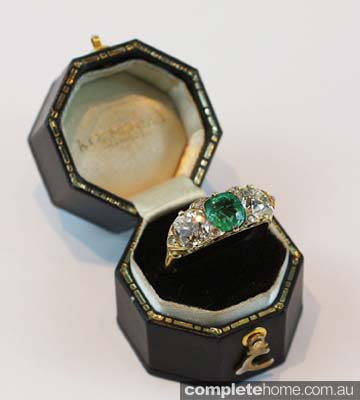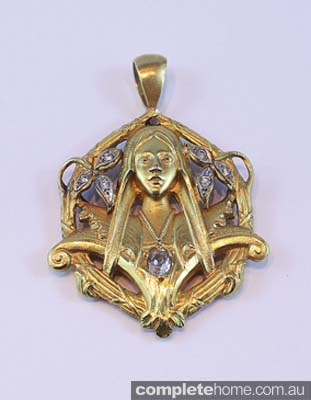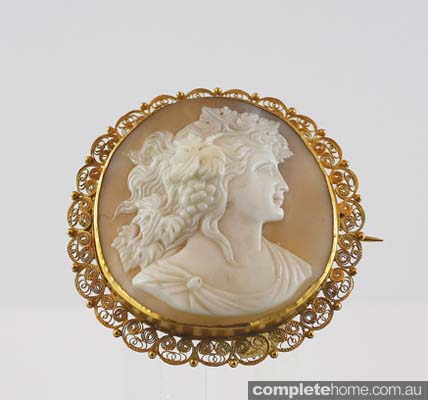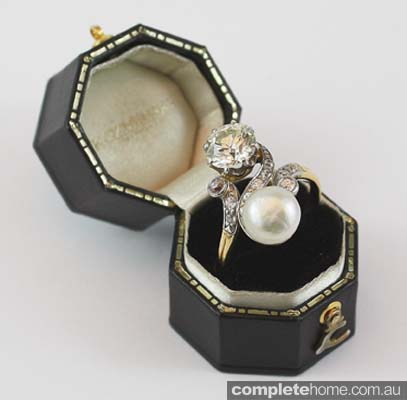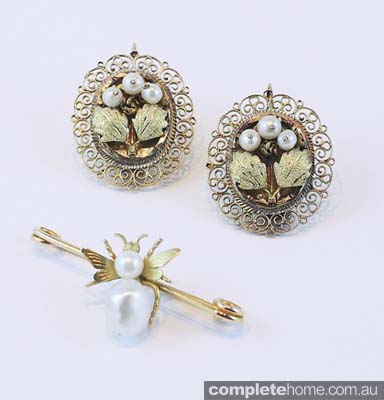 The title of this article is inspired by the extraordinary social changes from the reign of Queen Victoria through to the refined elegance of the Edwardian era. These social changes brought with them style and design changes that could never have been imagined, yet all reflected the changing mood of the people.
Our ride begins with the reign of Queen Victoria, an amazingly influential monarch in her time and beyond. Victoria's reign was not only one of the longest by a British monarch — it also coincided with a period of great wealth and colonial power for Britain. Exhibitions displaying fine craftsmanship were being held both in the UK and as far away as the Great Exhibition in Melbourne. Her reign began in 1837 and marriage to her beloved Albert in 1840 brought the nation great joy.
Kozminsky opened its doors in 1851, so we had a contemporary experience of the Victorian era, and it still influences our style in the 21st century.
The Victorian period was a mélange of styles, all reflecting Britain's colonial power and world exploration. Though we may associate Victorian jewellery with overblown gold brooches set with an array of coloured stones, it was in fact far more stylishly interesting and eclectic. Travelling Britons brought back many treasures and this resulted in a love of the mosaics and cameos found in Italy, the scarabs of ancient Egypt and the Etruscan revival earrings that are so loved today.
The great jeweller, Fortunato Castellani, worked during the mid-19th century and was inspired by the discovery of the ruins of Pompeii and Herculaneum later, in 1738. In 1836, Fortunato was invited to view the Etruscan tombs of Regolino-Galassi and created exquisite inspirational works, recreating traditional jewellers techniques then long lost and magically rediscovered. Many of these miniature works of art can be found in the superb collection of the V&A, which was founded in London in 1852.
It's amusing to me, by the way, that many people under the age of about 40 don't know that the V&A is named after Victoria and Albert — they just call it the V&A and don't think any more about it. For me, it has the feeling of a cathedral: a place to offer worship to the great designers — both contemporary and those who have long since departed this world.
The jewellery of this time had little interest in minimalism; it was sumptuously ornate and extravagantly detailed. Diamond brooches of extraordinary size in the form of floral bouquets were all the rage. Jewellers devised brilliant ways for women to wear and convert them, whether as a tiara for eveningwear, as part of a necklace or bracelet and sometimes even as a stomacher. And, as the name implies, a stomacher is a brooch — usually a large one — worn on the midriff.
A period of whimsy and frivolity lead to insect and animal brooches; with butterflies, dragonflies and Napoleon's beloved bee, all featuring in gem-set and enamel jewellery. The Napoleonic bee is said to symbolise industry and benevolence. Indeed, a closer look at animal and insect jewellery suggests many wonderful meanings and metaphors. Live beetles were pinned to women's clothing, and butterfly wings were set under crystal in brooches and necklaces … it was a flamboyant time.
A conversation about Victorian jewellery would not be complete without discussing the mourning jewellery of this time. Mourning jewellery with a U that is. While memento mori jewellery has a history dating back to the mid-16th century, it is reasonable to say that the widowed Queen Victoria made it an enduring fashion statement. Following the death of her beloved Albert in 1861, both her clothing and jewellery reflected her ongoing sadness. Her grief continued for 40 years until her death in 1901, and her beloved subjects adopted her mourning jewellery style with great fervour.
Jet, onyx, tortoiseshell and bog oak materials that were not commonly in general use were most appropriate for the solemnity of the jewellery, and thus became increasingly fashionable.
The coastal town of Whitby in northern England was probably the greatest winner from this fashion, as much of the jet found its way onto its beaches. Jet — which gave us the term, "jet black," is a petrified wood, still popular today.
The hair of a loved one was also used in this jewellery and was finely woven into intricate designs and worn as a brooch or bracelet, and in the back sections of brooches and mourning rings.
Victoria's daughter-in-law, the Princess of Wales (later Queen Alexandra), had a great passion for the star motif often found in Islamic decoration. She was a great beauty and covered herself with jewels on state occasions.
The invention of the electric light had a perhaps surprisingly significant impact on jewellery creation, leading to a burgeoning fashion for colourless stones, while in 1870 the discovery of diamonds in South Africa lead to plentiful supplies for the eager goldsmith.
Kozminsky has always respected the beauty and plump cushion form of the early old mine-cut diamonds. Their gentle refraction and hand-cut form harks back to a less conforming and more individualistic time.
Pave, navette or marquise and baguette — all French terms — are now best associated with diamonds shapes. The pave setting so frequently used in modern jewellery was first compared with the stones that pave the streets of Paris today. The marquise cut dates from the 18th century when the marquise, the wife of a marquis, wore a ring in the shape of a navette diamond pave set with small, old brilliant-cut diamonds, which signified her rank at court. So when the diamond was cut to this shape it was called after the marquise herself. The baguette cut so often featured in the 1930s, '40s and '50s was named after little sticks that were collected to kindle a fire. The diamond flower brooch en tremblant style, which literally meant to tremble, gave the diamond brooch a delightfully realistic feeling.
At this time, jewellery was set in gold and silver, with a layer of silver applied to yellow gold, which gave it strength and provided a white foil for the diamonds.
The dawn of the 20th century brought with it an appreciation of other coloured gems set together with diamonds and pearls. This fashion trend resulted (as with so many others) from necessity as the Boer War limited diamond supplies. The resulting shortages lead jewellers to be more creative with natural pearls, opals, amethysts, peridots and turquoise, to name a few.
Following the clutter and extravagant decoration of Victoria's time, the Art Nouveau movement, which began from 1890 and finished in 1910 with its elegant form, was a refreshing change. For such a brief period, it not only dramatically affected the style of jewellery, but was also translated into silver objets d'art and furniture.
This radical movement even influenced domestic architecture. The Art Nouveau period was as intense as it was short lived. Once again, travel cast its magic spell and the opening of Japan to western travellers led to the passionate love of Japonism.
Art Nouveau jewellery saw the beginnings of the great jewellery houses of Lalique and Tiffany, and an entirely revolutionary use of medium such as enamel, glass, natural baroque pearls, ivory and opal. It was a time of artistic quality, invention and simplicity, rather than quantity and overindulgence. Once again, this was as much to do with the short supply of precious gems, as it was to do with the aesthetics of the time.
The growing tide of women's emancipation led to a more simplified and austere response to jewellery fashion. While the time of Edward VII and Queen Alexandra maintained the opulent lifestyle and grandeur of the Victorian period, the Edwardian jewellery by contrast had a refined elegance and restraint.
Many iconic jewellery houses such as Cartier, Boucheron, Van Cleef and Arpels all found their creative voice in this elegant period. It is noteworthy that all these great houses are still in business today.
It was a time of lacework and flower baskets, and a delicacy of metal work previously unknown. Platinum jewellery was at its height, and its incredible durability and strength made it the perfect medium for the classic diamond bow brooch with realistic folds and gorgeous swaying tassels. New setting techniques allowed the diamonds to show their brilliance, which was the start of an entirely new way of seeing diamonds. Comparing a diamond set in yellow gold with one set in platinum or white gold, it is apparent how much whiter and brilliant the stone appears.
This period, known as the beautiful era or the Belle époque (the French translation of the Edwardian style) saw the house of Cartier of Paris create magnificent jewels for its adoring clientele. To quote Edward VII "If they have become the jewellers of Kings, it is because they are the kings of jewellers." Cartier became synonymous with a bold chinoiserie aesthetic, using carved imperial jade and coral along with onyx black enamel and pearls.
Pearls need their own special place in the evolution of jewellery design. From the magnificent natural pearls seen in Renaissance jewellery to the cultured pearls of Japan their lustre, form and organic quality make them precious gems.
Few natural matched strands exist, and in 1917 Pierre Cartier purchased the Cartier building on New York's Fifth Avenue in exchange for a matched double row of natural pearls he had been collecting for years. Valued at US$1million at the time, they would now be priceless. Before the beginning of the 20th century pearls were mostly collected by divers at great risk to their safety. Today, divers still dive for pearls, however it is in a more controlled environment.
From 1916, Mikimoto was granted a patent to culture pearls (in fact an English man in Australia discovered the process) and the rest is history.
And finally, my dear friend and mentor, Ross Allan shared an amusing story from Paris during the Golden Era. The renowned courtesans — also fondly described as "Les Grande Horizontals" — were Liane de Pougy and La Belle Otero. Both had amassed huge jewellery collections from their many lovers, and they were famous social rivals. The story goes that Liane de Pougy arrived one evening at Maxim's wearing a dress covered with every piece of jewellery she possessed. It caused a sensation.
The next evening, Maxim's was packed with "le tout Paris" eagerly awaiting the response of La Belle Otero. La Belle Otero arrived wearing a simple white satin gown with not a single piece of jewellery. However, her personal maid arrived soon after in a black dress covered with every piece of jewellery her mistress possessed. Touché.
For more information
Kozminsky 421 Bourke Street, Melbourne Vic 3000
Phone 03 9670 1277
Website kozminsky.com.au
Written by Kirsten Albrecht, Director, Kozminsky
Photography by Courtesy of Jacqueline Shaw, Kozminsky