Built around 1905, this Federation gem is newly and proudly owned by a couple whose journey is its own Australian success story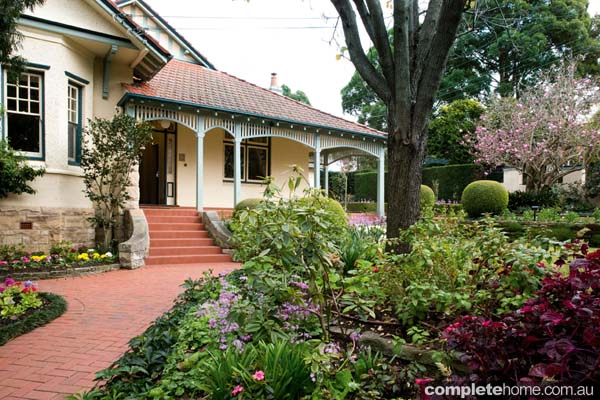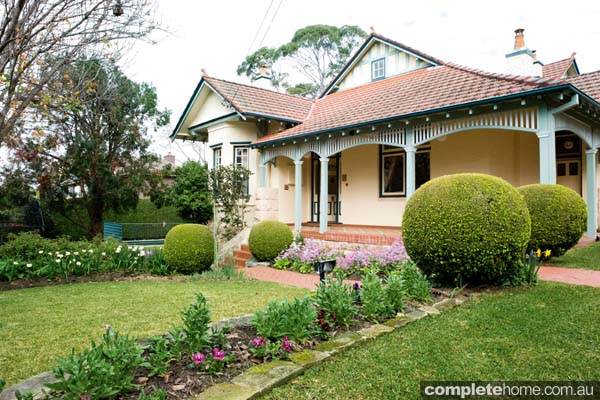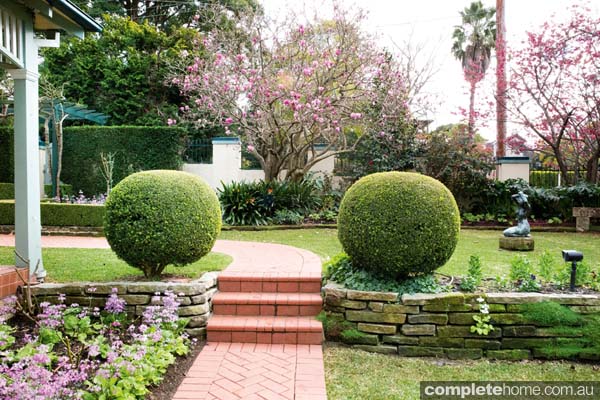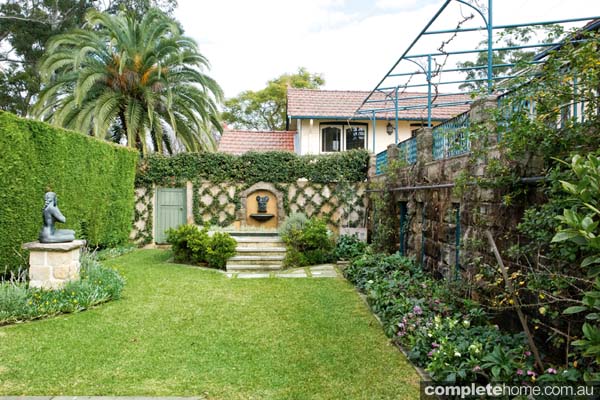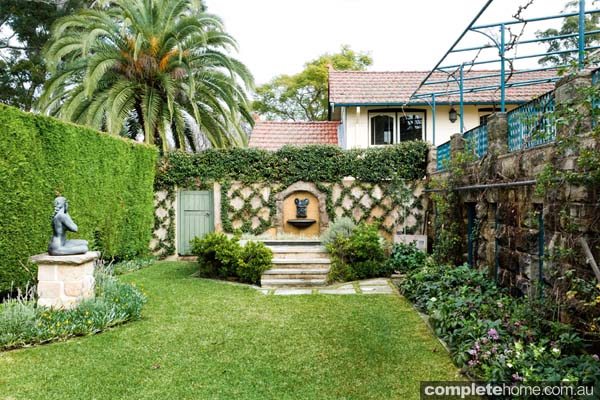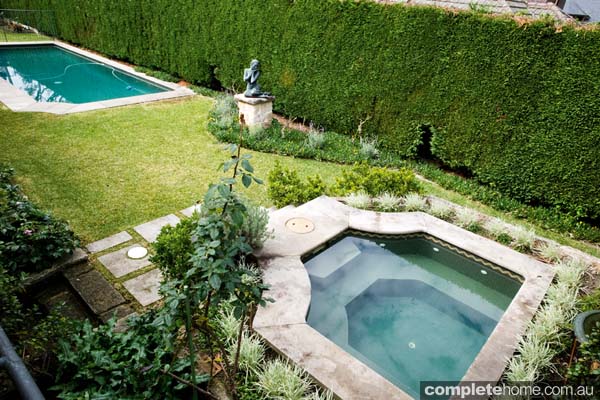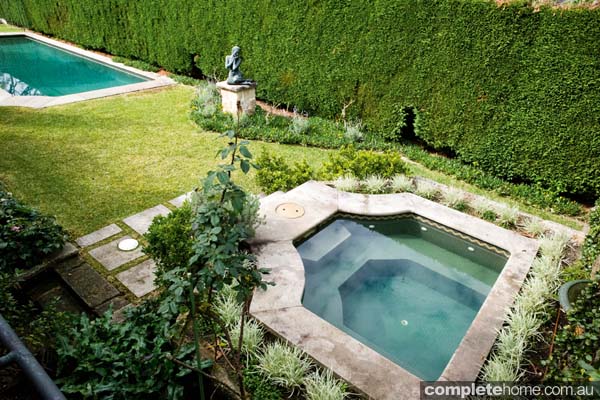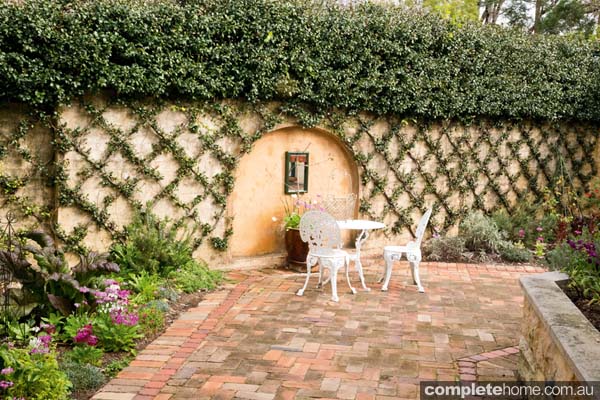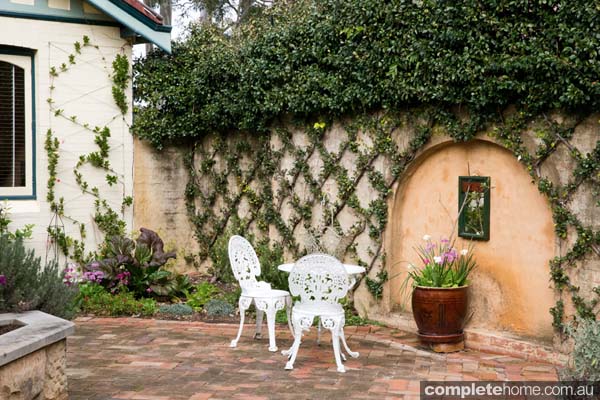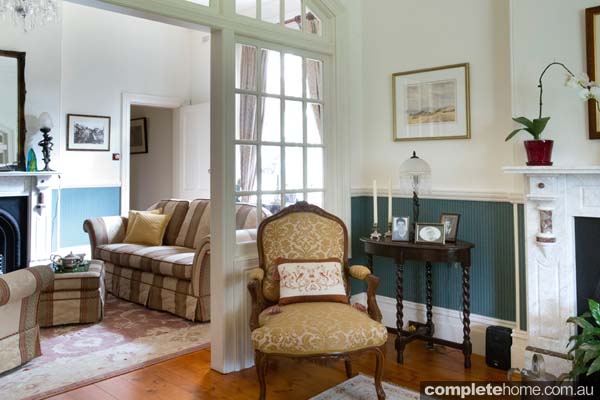 On a leafy street in Sydney's upper north shore, a decorative corner house stands tall and pretty. Passers-by stop to admire the period detailing and snap photos of the cottage garden. On the hunt for a new home, another disappointing Saturday spent looking through poorly renovated period homes led a Sydney couple to the door of this remarkable North Shore property "just for a bit of fun". Their fun soon turned to those recognisable oohs and ahhs and within months this Federation stunner was their home.
"We had been looking for a few months and walked into this property and never wanted to walk out again," says homeowner Heather. "I feel at home here, it's like the house spoke to us."  Heather's love of history, and years spent researching her family tree, led to the discovery of a collection of personal family letters dating from 1875 to 1920 through the era of the First World War. It was these letters that ignited her passion for period style.
"Reading about the intimate lives of these people as they shared with each other across the world, I began to feel that I could relate to my family back then, and I had a lot of respect for them. I'd operated with this idea that we were more sophisticated now than people were a hundred years ago and when I read these letters and heard their caring, their compassion for each other, their commitment to spirituality and God and family, making a difference with each other, I felt a real closeness to people back in that time. When I walked into this house it was as though I could be part of owning, contributing and nurturing a piece of that 100-year history." Having lived in, and built, a slew of modern homes in Australia and New Zealand, including NSW's regional wine country the Hunter Valley, the owners' decision to choose a period home speaks to their growing concern for preserving Australia's architectural history.
"Federation came about at the end of the Victorian era and it was the first awakening of Australian nationalism," says Heather. "Federation houses were that first expression of Australians saying 'we're a nation in our own right and we are now going to adjust the architecture to suit our climate, and we are going to decorate with our plants and our motifs.'" The home enjoys the beauty of a Victorian house — the incredible detail and high levels of quality workmanship, but with an overlay of the Australian ethic and nationalism and pride in who we are as Australians. This home has a powerful connection with our country and represents a defining moment in our history as a country.
Having been lovingly cared for, restored, and changed over time, the house is a truly beautiful home — the architecture boasts tall ceilings and a detailed cornices, dado rails, pictures rails, stained glass windows, fireplaces, and encaustic tiles.  Previous owners' renovations are in total sympathy with Federation style and appear seamless within the walls and roofline of the home. The additions have increased the house size and include an upper storey and freestanding guest accommodation and laundry. A highlight of the home's interior is the formal parlour, which looks out over the front garden. With its beautiful stained glass windows, dual fireplace and mantel, piano, and ornate joinery, the owners furnished the room in a style that showcases the period. "I love the front room, which is a parlour and a lounge room connected," says Heather. "I also love the conservatory that's off the kitchen. In the morning, it's a fantastic place to have breakfast and in the afternoon, the sun streams in and you look out on the garden and you feel like you're outside although you're inside.
"It's wonderful to be in a space that's like an octagon; it feels like you're in a special place, almost like a relaxed cathedral. Every afternoon my husband picks up our grandkids and that's where they hang out. They sit around the table and do their homework, practice violin or draw, and he reads them The Famous Five by Enid Blyton. It's a wonderful space where people love to be because they feel so comfortable there." When considering the purchase of a period home, often the question arises about whether the décor should be true to the period or a more modern expression for family living and contemporary taste. The owners opted for a blend, learning about the Federation period from books, people and websites dedicated to the era, and the styles that sit either side of Federation — Victoria and Edwardian, both of which are obviously English inspired.
"Federation is not really a furniture style per se, however, there's lots of information available about the period," says Heather, who spent months researching how to decorate the home. "My favourite antiques website that I enjoy reading is run by a woman called Johanne Yakula (johanne@fromtimespast.com) who posts wonderful blogs with stories about gardens and antique houses. I also talked to people in antique shops and asked them about periods of style and they helped us to find pieces that suited the home. That's when I began to distinguish the different kinds of furniture styles that would suit the house, and why." The owners found many furniture gems on eBay and at local Vinnie's and op-shop stores, which regularly receive spectacular pieces of period furniture. "Second-hand wares are often no longer valued and that makes me sad so I'm delighted to be the beneficiary of such authentic furniture," says Heather.
With adjustments made for family living, the formal lounge is not technically within the period, but more designed and upholstered to a classic style. "I felt that if I stayed completely true to type with the seating and lounges in the home, my husband may never sit on them!" regales Heather. "I wanted to balance comfort with the fit and style so that it was a space where you felt at home, that also looked beautiful." And what of colour schemes? When the house was placed on the market the previous owners removed some of the wallpaper due to ageing. The owner's choice of colour scheme was informed by the wallpaper, curtains and custom rugs that remained. Working with the blues and greens and the fresh white walls, the interior became a wonderful canvas against which the owners played with furniture options.
Having always lived in modern homes and being drawn to brighter colour palettes of red and orange, moving to a period home required some level of adjustment and learning for the owners. "Colour is something that I embrace because it gives me energy and yet, I had to recognise that different houses require different styles and it would be jarring to have the type of bright colours that I do love in this house," says Heather. "Purchasing this home has been a real exploration and a discovery of what was going to work and what was going to make a difference, and it was quite painful at times because it's not natural for me to be an interior designer. My daughter-in-law helped me. It was wonderful to phone her and say, 'Hey did you want to go to this antique shop and check out these things with me?' She has a lovely eye so she'd say 'yes' or 'no' to certain pieces, but I also took my husband with me for big purchases because if he wasn't happy it wasn't going to happen!"
Federation homes often appear suited to today's modern lifestyle in terms of their floorplan. Having hosted a number of family and work events already, the owners have noted guests flow comfortably through the house and congregate in particular alcoves. There's also the spectacular welcome on entry to the home with its chandeliers and large, ornate gold mirror. From a day-to-day perspective, it appears to be an effortless house to live in. The kitchen is close to the living areas and dining spaces, which in turn are close to the bathrooms and downstairs bedrooms, which are all connected to the outside through large bay windows or balconies. The garden is an important part of the landscape and leans towards a traditional cottage style that could be considered a "plantsman's garden".
Around the Arts & Crafts era there was a focus on finding plants that were unique and so English men and women would travel the world and bring their findings with them back to England to sow beautiful gardens. The garden in this home is worthy of great note with its riot of colour. With a number of distinct outdoor rooms, the first to make its impact is the front entrance. Looking up from the front windows and front door, a beautifully soft cottage garden looks out over the streetscape and is framed by magnolias, azaleas and flowering plums, with scented roses, daffodils, jonquils, yellow clivias, abutilons, primulas, delphiniums and sweet peas. There's year-round blooming at regular intervals set against the more ceremonial buxus balls.
It is a lovely juxtaposition of formality and informality. To the right of the house is a serene swimming pool and spa neatly set into a formal sandstone surround with a tall hedge for privacy, water fountain and wistful statues. To the rear of the house is a functional herb and vegetable garden offset with a criss-cross trellis growing jasmine. To the far side of the house is the framework for an orchid garden, which is in development as the owners learn more about shaded spaces in the garden. "My husband and I sit outside or on the verandah when we can," says Heather. "The house is north-easterly facing so it's nearly always in the sun. We sit and look out over the garden and it provides this real sense of wellbeing."
Originally from Period Style magazine Volume 8
Written by Karen Miles
Photography by Sue Stubbs