Known for his fun and innovative pieces, designer Volker Haug is pushing lighting design to new boundaries.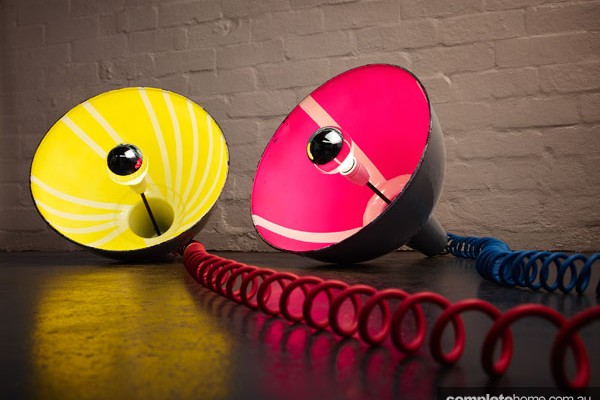 Bright, fun and vivacious, the Sleeping Beauty floor light will bring an element of frivolity to any space.
Left: Available with two design components (an "S" for Simple and "U" for Uniquely yours), the Cable Jewellery pendant can be fitted with a number of bulbs to suit any interior style.
Right:  Available in three different sizes and various interior patterns, the WOW range is statement lighting at its best.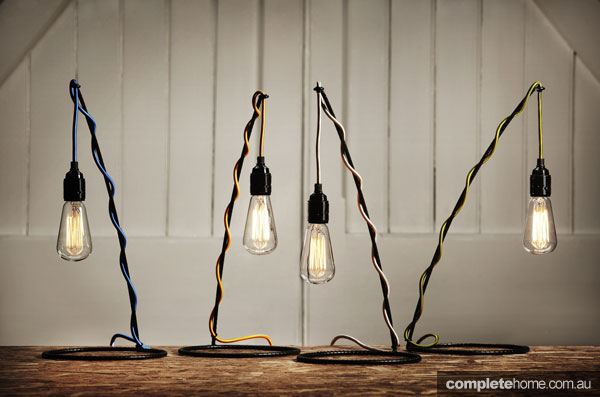 Cheeky yet fun: the Gone Fishing table lamp is an ode to millions of people's favourite pastime.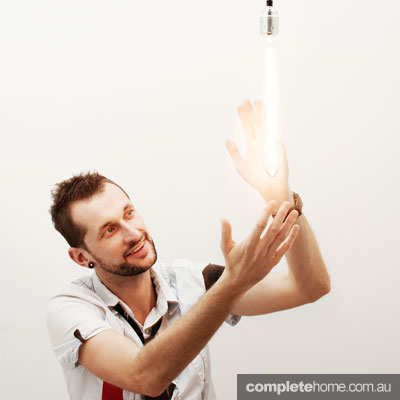 Designer Volker Haug and his Sole Trader pendant light.
Born in Germany, Volker Haug's fascination with all things lighting began at an early age. "I remember furiously flicking light switches as a child, much to my parents' irritation, and throughout my life this attraction has evolved into something more tangible," relates Volker.
This so-called "irritation" has developed into a fully fledged design career that came to fruition after Volker visited fellow designer Geoffrey Mance and saw how such a company could succeed. Defined by a colourful playfulness, Volker's designs can be seen as the meeting of a minimalist mind with an industrial ethos. "I often come across these incidental flashes of ideas in urban environments rather than in nature, which perhaps explains why many of my designs have an industrial aesthetic," explains Volker.
However, this urban influence has seen Volker's designs become a hit in both residential and commercial settings. "I think that in both markets, consumers are looking for something unique that doesn't just blend in and for this reason I've had a great response to my work," he says. "I've developed a range where lighting options vary from the minimalist through to the sculptural, so customers have choices that suit a range of spaces."
Being inspired by his surrounding urban environment has lead to some strange materials ending up on Volker's workshop shelves. "I generally have an attraction towards more eclectic, hard-edged materials," says Volker. "The shelves of my studio are overflowing with everything from plastic doughnuts to antique clothes pegs, to old leather jackets."
volkerhaug.com
By Tessa Hoult
From Home Design magazine Vol 16. No. 1