Oversized and over-the-top is the craze this summer, so get your hands on some of these dramatic pieces.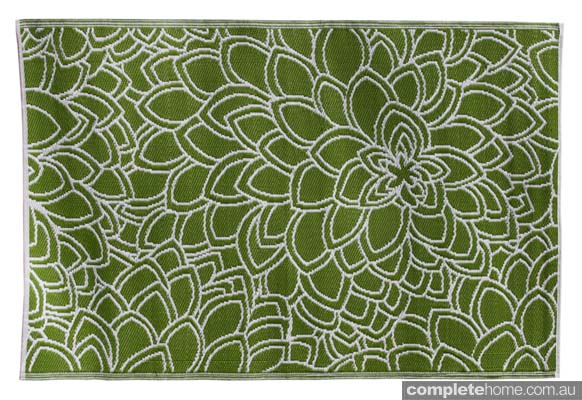 1.Outdoor rugs can add a touch of colour that your outdoor space desperately needs, and the Eden from ECO CHIC will also connect your space with the surrounding flora. ecochic.com.au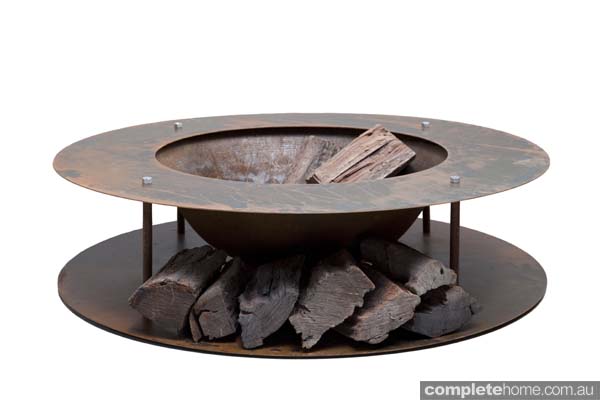 2. A versatile feature for your backyard, this rustic wood-fire pit from AUSSIE HEATWAVE FIREPLACES will keep you warm in winter and can be converted into a pot plant for summer — genius! aussieheatwave.com.au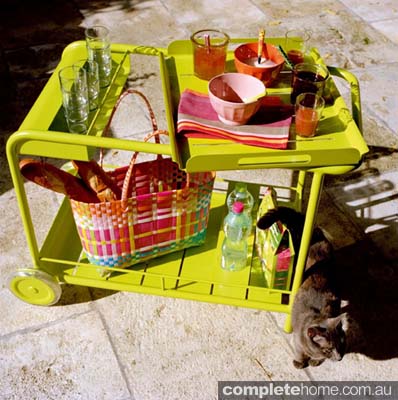 3. Not your typical bar trolley, the beautiful Luxembourg trolley by Fermob, available from CLASSIC WITH A TWIST, has a versatile design and is available in 23 striking finishes. classicwithatwist.com.au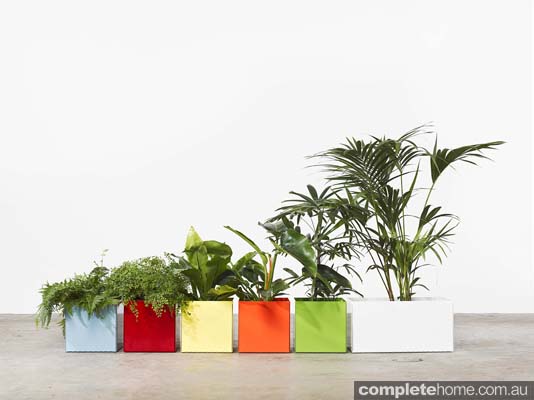 4. The colour range of the Box Planter collection from DESIGNED BY TAIT is what makes these special. Available in all different sizes, group the various pots in a forgotten corner or blank space in your garden for eye-catching appeal.
madebytait.com.au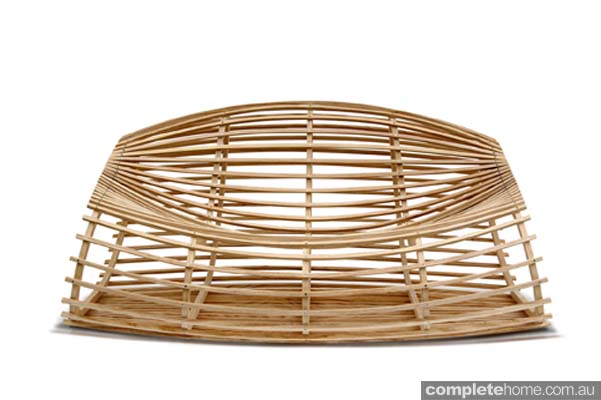 5. Stunning no matter which way you look at it, the shape of the Nananu by DAVID TRUBRIDGE was inspired by his windsurfing trips to the Fijian island of Nananu-i-ra. davidtrubridge.com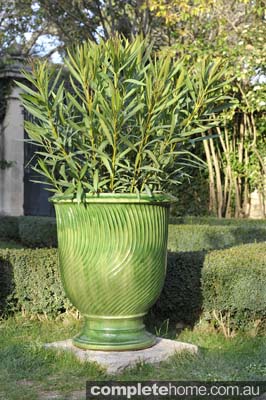 6. Oversized pots are a massive trend at the moment and they make a great statement piece. The Anduze Vert pot from ROCK & STONE has a gorgeous wavy texture and would look extra appealing filled with colourful flowers. rockandstone.com.au
7. We absolutely love the Trellis table from ABALOS and it will add a quirky, colourful element to your outdoor space. The table's base is available in a variety of colourful finishes and the top comes in solid oak or rosewood, compact laminates and marble — stunning! abalos.com.au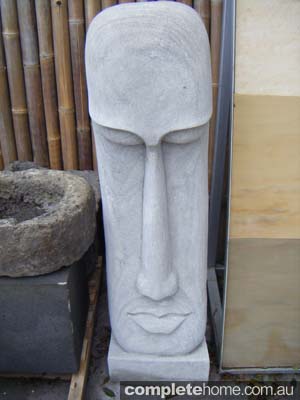 8.Sculptures will add interest to an outdoor space when the right colour and texture is chosen. A stone statue like the Siwa from ROCK & STONE, or the corten-steel Eggular sculpture from LUMP, will contrast beautifully with the leafy green surrounds, and the enormity of the structure will certainly not go unnoticed either. rockandstone.com.au, lump.com.au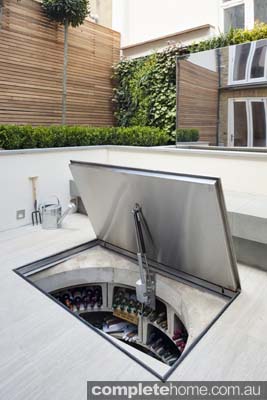 9. For the ultimate luxe outdoor space, the Garden Cellar from SPIRAL CELLARS blends in seamlessly with your pavers or decking when closed, and acts as a "look at me" feature when open. spiralcellars.com.au
From Home Design magazine Vol. 16 No. 6