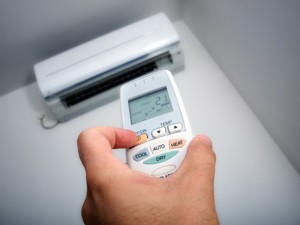 It's another searing hot day in a typical Australian summer. The shade outdoors doesn't provide any respite and neither does being inside the house. This is a familiar scenario for many home-owners in this country. Traditionally, the solution we look for is artificially altering the indoor climate — air conditioning !
Mechanically altering the climate isn't a cheap option. Not only does air conditioning require a substantial initial outlay for equipment and installation, but there are also the ongoing energy costs for running the system — and energy won't be getting any cheaper.
However, with architects, designers and builders now concentrating on providing more energy-efficient housing, it is possible to live in a home that requires no air conditioning and still be comfortable all year round.
Passive solar consideration when planning the house provides an opportunity for cooling afternoon and nightly breezes to be directed inside the home to let nature deliver the comfort without the ongoing energy costs. One of the best ways to introduce cooling air flow into a home is with openable skylights. Modern, energy-efficient skylights feature double glazing that allows a double benefit — beautiful natural daylight without uncomfortable heat gain during the day and screened ventilation at night. Electric models offer rain sensors that close the skylights automatically if the weather turns nasty. They also have timer functions for complete control of the air.
Architectural Advisor with VELUX? Australia, Stuart Brokenbrough explains: "In the past home-owners were forced to live in the dark because windows allowed heat into their home. With energy-rated windows and skylights, however, a home no longer has to be dark and depressing. Imagine a home filled with bright natural light that doesn't get uncomfortably hot during summer. Of course, being able to open windows and skylights and create cross-flow ventilation means the house doesn't have to be stuffy either."
Natural light and ventilation isn't restricted to new homes. Openable skylights can be installed in existing homes to transform the indoor environment and improve the comfort level — even in an Australian summer.
FOR MORE INFORMATION
VELUX
Phone 1800 683 589
Email: VELUX-AUS@VELUX.com
Website: www.VELUX.com.au