Classic and contemporary elements collide in this Haussmannian apartment, creating an elegant and luxurious ambience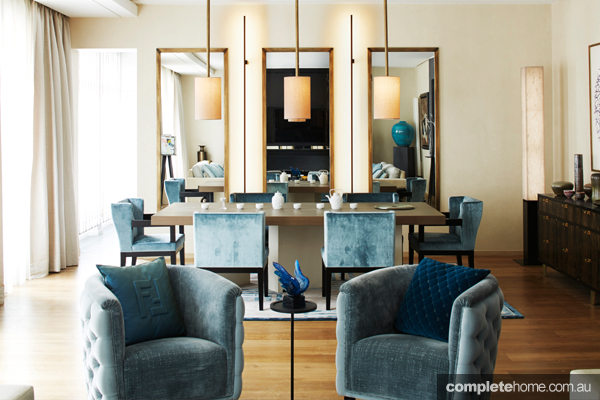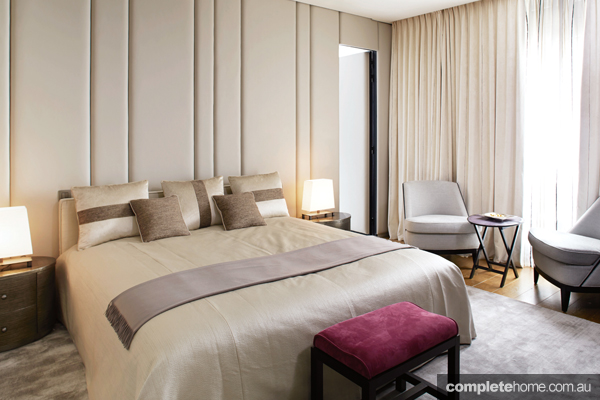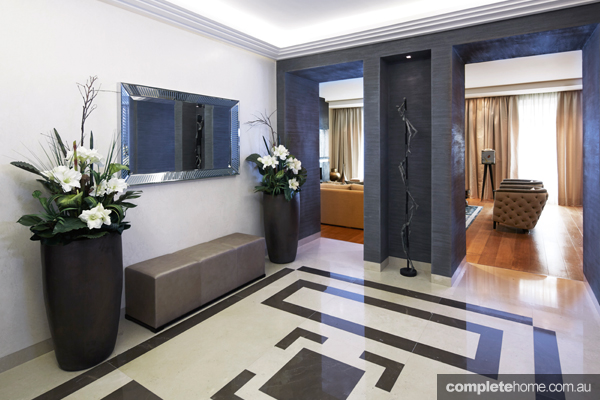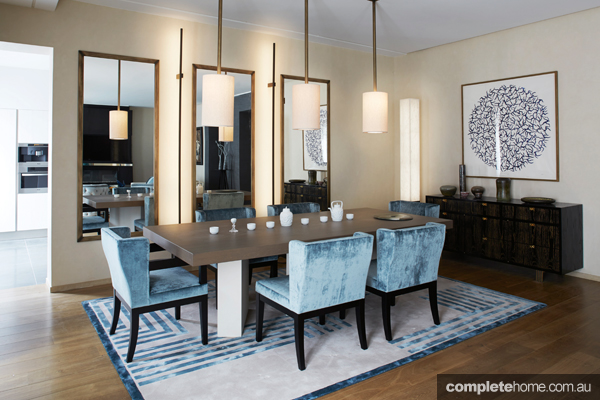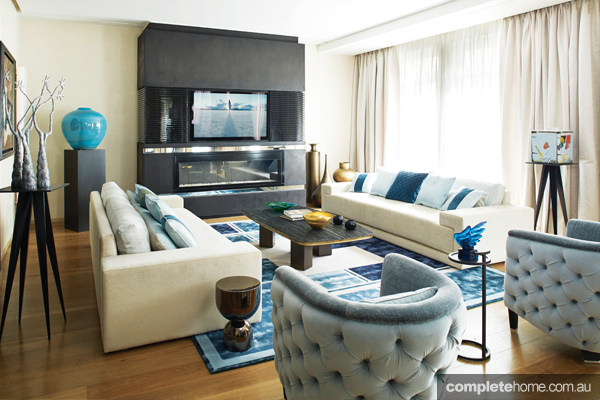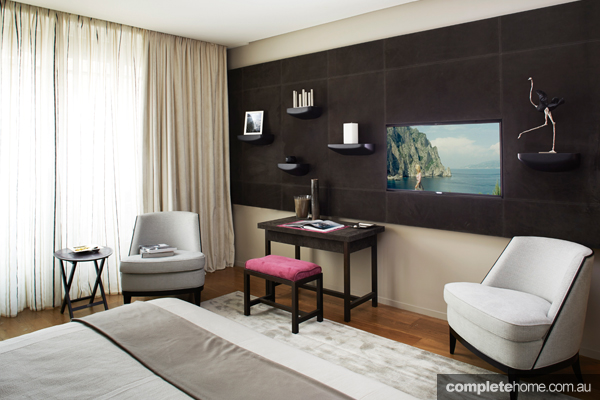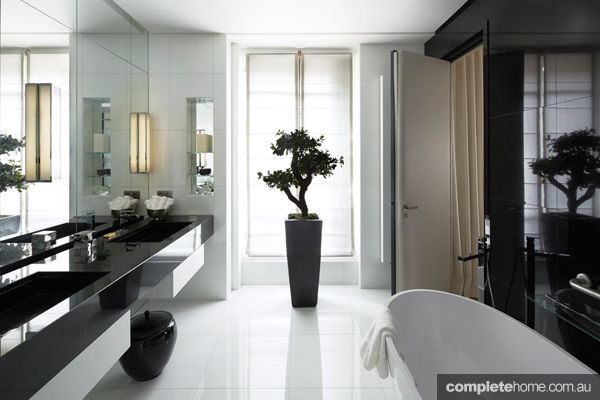 Picture Paris: tree-lined boulevards, expansive cobbled walkways and elegant sandstone facades. It's hard to believe so much of this picturesque beauty sprung from the mind of one man — Georges-Eugène Haussmann. A 19th-century developer and dreamer, Haussmann was commissioned to revive Paris with fresh beauty and order. His grandiose vision left no street untouched and although eventually dismissed for this extravagance, his desire for a grand and graceful city lingered.
Almost a century-and-a-half later, interior designer Stephanie Coutas found herself standing in a lacklustre Haussmannian apartment also with a grand vision and commission. Situated in one of the most luxe areas of Paris, the Golden Triangle between the famous Avenue Montaigne and Avenue Georges V, the apartment had long lost its classical glamour. Coutas' brief was to revive the tired abode into a pied-à-terre that sparkled with Parisian personality and evoked a "luxury hotel feel". The homeowner and client, a 35-year-old New York actress, wanted a place where she could unwind and entertain her friends and family.
More than a simple nip and tuck job, the entire floorplan of this apartment was transformed in the redesign. The original two bedrooms were extended into four with ensuites, a fresh light path was designed and new flooring, roofing and air-conditioning were installed. "Timing was our biggest issue as our target was five months," Coutas says. "The team had to work six days a week to complete the project in time."
The long hours didn't go to waste. All 215 square metres of the finished apartment articulate the original vision with boldness and clarity. Coutas' signature style is evident from the moment you enter, the foyer displaying her penchant for marble, geometric patterns and nudes tones. "I applied my signature look of strength and femininity to this project," she explains. "Graphic effects (for example the marble flooring in the hallway), soft colourways, pale-oak parquet, white walls and marble dust."
A generosity with lavish materials extends into the living and formal dining area. Here, plush carpets, velvet sofas, leather panelling, deep-buttoned armchairs and a mix of metallic and matte finishes create a sumptuous, textured environment. A humble muse lies behind this grand space. "The inspiration was a light-blue colour my client had liked," Coutas mentions. This vibrant cerulean ripples throughout the room, a unifying thread that enlivens and complements the gentle taupe and mocha palette. From the scattering of this colour to the furniture arrangement, there's an alluring sense of symmetry to this room. Many of the pieces were designed by Coutas herself, including the robust dining table, minimalist pendant lights and oversized mirrors on the far wall. Ever the devotee of true craftsmanship, her sensitivity to scale and detail in a room are revealed by these furnishings.
Yet it wasn't all work and no play for Coutas. "I loved bargain-hunting for works of art to ensure that all the furniture didn't conform to a single style," she says. "We bought photographs by Elodie Lachaud and Lumas, added bronze vases by Tom Dixon, paintings by Rico and portraits of film stars such as Audrey Hepburn — a nod to the lady of the house's profession." However, perhaps her selections were a little too perfect for as she later adds, "When I brought in the pieces of artwork I had chosen the client liked them so much she kept everything — including a Daum sculpture that was initially chosen for my house! It was a nice experience where mutual trust was shared."
Even the more secluded spaces of this apartment exude a modern sophistication. The master bedroom strikes a balance of comfort and drama with its panelled walls, smoky tones and floor-to-ceiling curtains, while the main bathroom showcases a stunning freestanding stone bath and gnarled potted bonsai. Such quality additions are unsurprising given the coterie of esteemed designers Coutas worked with. "I collaborated with some of the best names in interior decor whom I regularly work with — Larsen, Rubelli and Lelievre for curtains and fabrics, Tai Ping Carpets, Pouenat lighting and Bisazza mosaic tiles, whose iridescent glean adorn the bathroom walls."
Despite the varying threads of inspiration for this design, all have been masterfully woven together to form a cohesive, elegant whole. With extravagance like Haussmann, grace like a Parisian and her own contemporary luxe twist, Coutas has created a thoroughly modern apartment without damaging its classic soul.
For more information
Words by Jennifer Hoddinett 
Photography by Francis Amiand
Originally from Home Design magazine, Volume 17 Issue 4