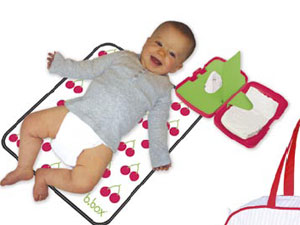 What are some of the most important things to consider when decorating for a young person?
Children need a space to call their own, so it's important their bedrooms are decorated especially for them, rather than being just another room in the house.
Keep it timeless
Children grow so fast and the cutesy baby motifs are going to be out-of-date within a couple of years. If you want to keep within any kind of budget and avoid regular redecorating, stick to the classics. Paint is a great way to bring character to a room, and if you choose a classic shade, it will stay in style for years. When your child decides they're over it, it's relatively inexpensive to repaint. When it comes to classics like furniture, choose a traditional style. Beds, bookshelves, desks, chests of drawers and toy boxes in simple timber look great and will last forever. A coat of paint or varnish will make them uniform in colour even if they weren't bought together.
Give your kids a say
It's their space and they need to have some input into how it is decorated. Even the very young can make simple choices — though at this age it is better if you narrow it down to a couple of options you're happy with and then let them make the final choice.
A place for everything and everything in its place
Kids these days have stuff. Loads of it. One way around this is to only buy quality items and cull regularly, but most kids will accumulate lots of things. Deal with kid clutter by making sure things have a home and keep the organisation plan simple so the children can follow it themselves. Children should be taught to keep similar items together, such as Lego, Barbie dolls and Little People, because these things get played with as a group. Having to dig up building blocks in 15 places before you can even play with them means kids will lose interest quickly. Small storage baskets or bags are a good option for keeping similar toys together. Teach your children to pack away when they finish playing — it's a skill they will learn at daycare and school, so they're quite capable of doing it at home, too.
When you stick to a few simple guidelines when decorating for children, you can make a child's bedroom a classic, happy space where they can play, learn and grow.
Shopping list:
Speckled Egg brings you shopping from the comfort and convenience of your own home. They stock a great range of high-quality products for children including gorgeous bedding, delightful bedroom wall decor, custom-made wooden names, stylish bags and backpacks, night lights, dinner sets, cute storage solutions and much more. You're sure to find the perfect gift for the little one in your life. Visit www.speckledegg.com.au
There's a bear in there … not to mention a huge gaggle of gollies, gorgeous kids' ornaments, and collectables that extend from mobiles and bookends to clocks and fi gurines. There's Peter Rabbit and The Wiggles stacking blocks, wooden trains, cot and throw-size quilts fi t for a prince and princess, collectable children's books, Noah's Ark pieces, miniature display chairs and rocking horses, wall art and so much more … making the Kid's Country room at Rick Rutherford's Country (in the NSW Blue Mountains) the most sought-out space within the nine-room gallery by all country-hearted youngsters and those who are just young at heart. www.rickrutherford.com
There is nothing as classic in a country bedroom as a cast-iron or brass bed, and the Class is Brass team expertly creates stunning handcrafted beds.These aren't production-run beds. Each bed is hand-crafted by the dedicated Class is Brass team of tradesmen and the quality is supreme. While many bed manufacturers use imitation aluminium castings to produce their beds, Class is Brass is old-fashioned, pouring molten iron into sand moulds, a labour-intensive method which has been in use since the 1800s. Their beds have a well-earned reputation for visual splendour and fl awless craftsmanship, ensuring that when you purchase a Class is Brass bed, it will become a family heirloom. If you are not in SA, take a look at the huge range of beds available on their website, as they will ship beds almost anywhere. In their extensive selection, there is sure to be a bed that will be perfect in your child's bedroom. www.classisbrass.com.au
Delight your little ones with beautiful, quality toys from Period Details. Teepee with little Indians, $64.95; mini timber doll house with timber family, $39.95. www.perioddetails.com.au
Kabuki Unique Homewares has a gorgeous new selection of children's bedlinen. Bedding is the easiest way to create a decorative theme in a child's room, so check out their beautiful range at www.kabukihomewares.com.au
Children adore chairs that are scaled to their size, and these classic children's chairs, available in a variety of great colours from Provincial Home Living, $69.95, would delight any small person. www.provincialhomeliving.com.au
Dream Easy custom-makes a fantastic range of pine, hardwood, cast-iron and wrought-iron beds, specialising in children's furniture. They also stock a great selection of mattresses and have an extensive range of coordinating bedroom furniture. It's all available to purchase online, direct from the manufacturer. If you don't see exactly what you want on their site, send them a sketch or photo of your dream bed and they'll give you a very reasonable quote for custom-making it. www.youngaustralians.com.au