Employ signature style for total flexibility in your home heating solution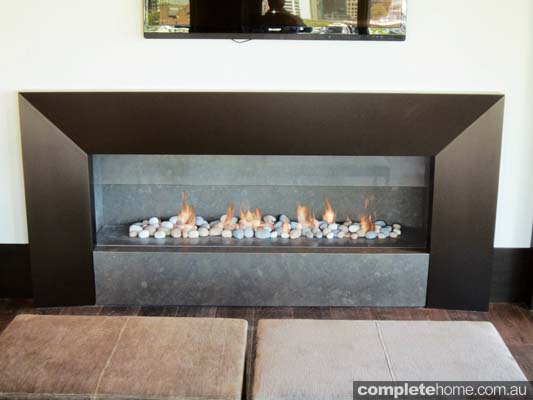 The 2014 Signature range from Real Flame is truly cutting-edge design for decorative contemporary home heating. With the ability to add glass to one, two, three or four sides of the Double Vision, Elegance, Simplicity or Pure Vision models, the Signature range allows for total flexibility.
Once the decision has been made on which sides will have glass, the designer then has the option to extend the glass on all sides up to 1600mm, creating an incredible design centrepiece for the modern home or commercial space.
The new Signature Range was conceived, designed, researched, developed and built in Australia. All models have electronic ignition, but homeowners can choose from conventional or power flue, pebble or coals and logs, natural gas or LPG and a range of sizes – 850mm, 1000mm, 1500mm or 1800mm.
Originally from Winter Warmth Volume 5