Having greener lighting or eco-friendly furniture doesn't necessarily make you an environmental expert. Sustainable living must start from the foundations of your home. Here are some of our favourite flooring materials to help you commence the groundwork of your eco life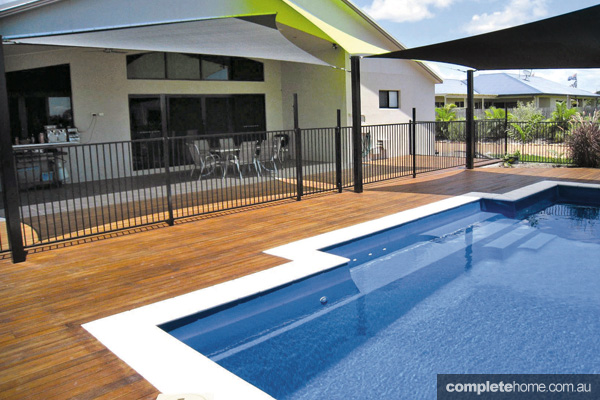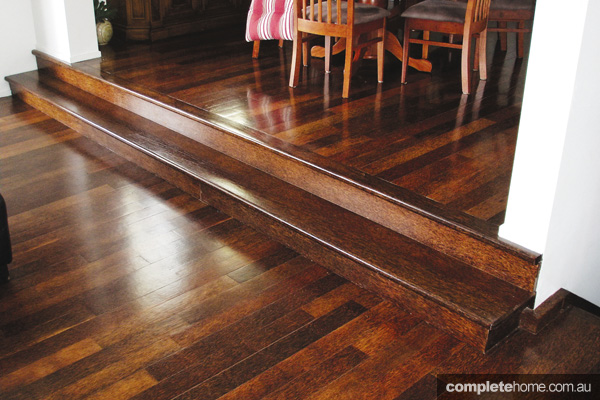 A lovely bunch
Mature coconut tree plantations sparkle all over the Pacific and are synonymous with paradise. These trees are a great source of timber yet many plantations lie untouched and unfarmed. Thankfully, the Australian Centre for International Agricultural Research (ACIAR) recognised the potential of this material and established the Cocowood Improvement Project. This project has generated jobs for villagers in the Pacific region who sustain and farm the wood for a return. Instead of the plantations lying untouched, they now generate both product and an income, making them 100 per cent sustainable. This is where Pacific Cocowood Pty Ltd comes into play. The company specialises in decking, screening and flooring products sourced from the plantations of Papua New Guinea. The high-density and versatile composition of the cocowood mean that it accepts any finish (ie oil, satin or gloss) so it can be used both indoors and outdoors. Its dark red, grainy appearance makes it an exotic option for your floors. The company's vision to protect and sustain precious forestry has made the product the number one choice for sustainable flooring.
pacificcocowood.com.au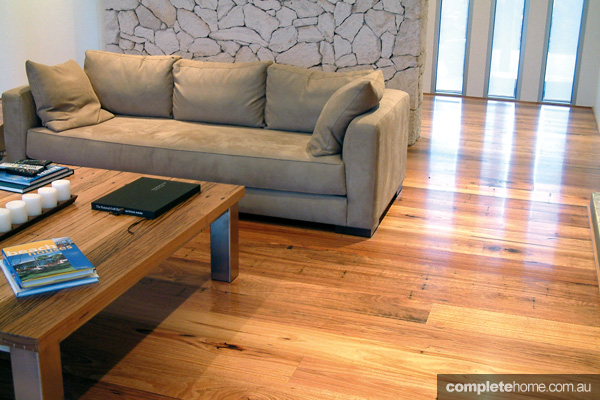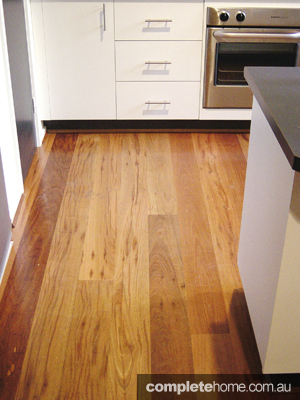 Rough beauty
Nothing is perfect. That is the philosophy for the people at Urban Salvage.  The company's craft is focused on recycling timber from the best sources in order to create floors with history and character. Urban Salvage's vision is to create a better world by utilising the materials that have already been given to us. Instead of harvesting materials from various timber plantations, the company sources wood that was once used for older structures. Instead of the regular jarrah or pine plantations, the wood sourced by the company becomes unique to its new location, having been from various different backgrounds. Creations include decking, cabanas, flooring, screening and cladding, giving architects and clients a huge portfolio to choose from. How does Urban Salvage source its timber? Well, mainly from buildings undergoing renovation or demolition, but also from re-milled and recycled timber. Each timber panel is professionally graded for reuse to make sure the most effective and durable product is provided for every customer.  The work ethic, resources and products adhere to eco-friendly standards.  Urban Salvage provides a suitable "green" option for your timber flooring needs and understands that there is unique beauty in flaws.
urbansalvage.com.au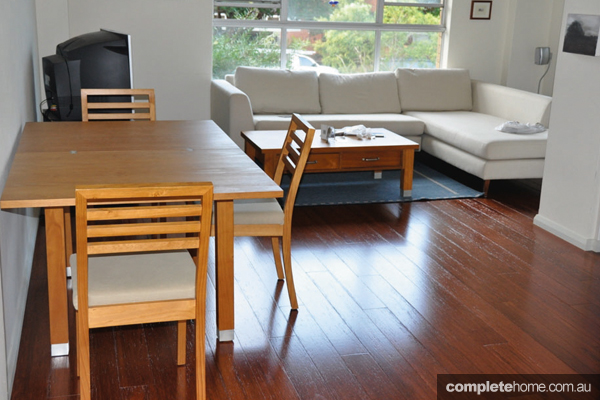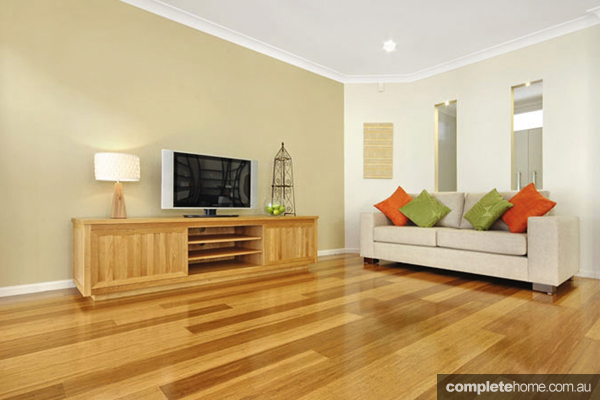 Bamboozled
Cheap and easy to install, bamboo flooring has always been a tough competitor against its hardwood opponents. Its quick regeneration means that there's never a shortage or a wait. Bamboo has long been associated with flooring and furniture for the home, but what Elite Bamboo Flooring offers is like nothing else. Elite Bamboo specially sources a specific species of bamboo — "Mao Zhu", or Moso bamboo — for its products. This type of bamboo is so important because, contrary to popular belief, it's not the preferred diet of the endangered panda, making it environmentally friendly to produce. What is also amazing about this product is that it comes in a range of colours — Coffee, Walnut, Coral Reef — providing an incredible spectrum of shades to suit any indoor or outdoor project. Elite Bamboo steers away from the typical natural look of most bamboo floors, giving your home a unique feel while protecting the environment.
elitebambooflooring.com.au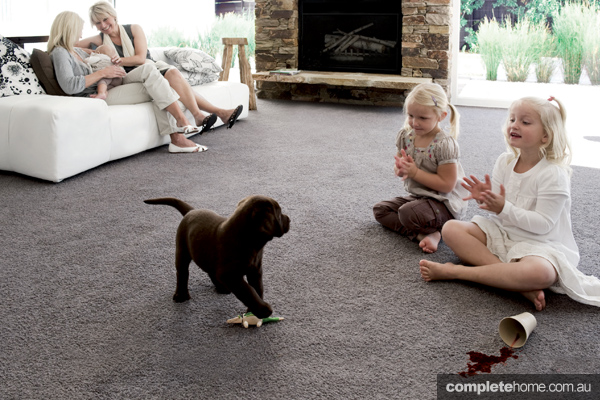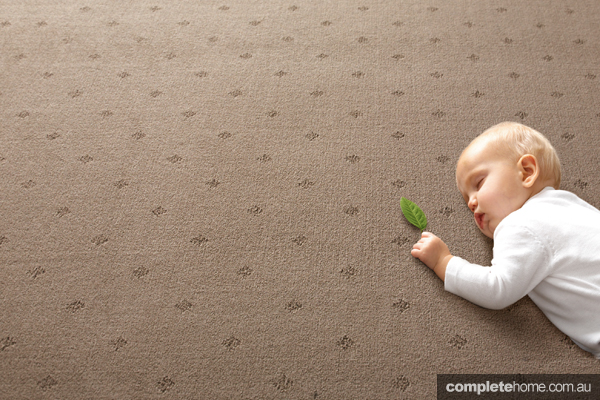 In fields of corn
Godfrey Hirst eco+® is the latest and greatest from Godfrey Hirst Carpets.  Combining Sorona® polymer and ColourSmart™ dye technology, the carpets are not only stylish but are a greener alternative to regular carpeting. Sorona® polymer is made by harnessing the solar energy stored when farming corn. After separating the naturally occurring compounds, natural sugars created by the corn are then used to create the special monomer. This unique component is one of the many ingredients in DuPont™ Sorona® polymer. By using renewable natural materials, Sorona® polymer's production produces fewer greenhouse gas emissions. What's more, these carpets are strongly protected against stains and are durable, colourfast and guaranteed for 15 years. In a range of different shades and styles, Godfrey Hirst eco+® carpets complement the texture and tones of your home.
ecopluscarpet.com.au  
Originally from Home Renovation Ideas magazine, Volume 1