Interior designer Veronica Cristovao from Collingwood House, shares 5 simple tips to bring the serenity of the outdoors into your home.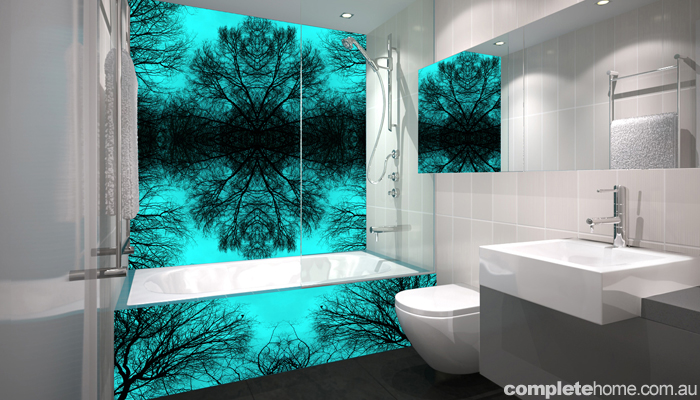 Incorporating the serenity of nature's outside into your home's inside is simple: think raw wood, clean lines, comfortable textures, and as much natural light as possible.
1. Glass wallpaper
Gaia (above) is a collection of high-resolution photographic imagery utilising the fractalisation of trees and plants. Available in various translucencies of clear glass as well as white, for aesthetic effects or control of light. Also available in a smooth or textured wallpaper, and with seasonal imagery — summer, autumn, winter and spring. gaia.cc
2. Plantscaping
Sometimes called living walls, green facades, bio walls, or vertical gardens, greenwalls are a dynamic and beautiful way to green a vertical built surface. Greenwalls refer to vegetation that grows directly onto a building's facade or to vegetation that is grown on a separate structural system that can be freestanding and adjacent or attached to the wall. By incorporating plantscaping into your interior environment, you're creating a warm, welcoming and comfortable first impression, and enjoying the health benefits of filtered air and an edible garden, plus the natural beauty of the greenery itself.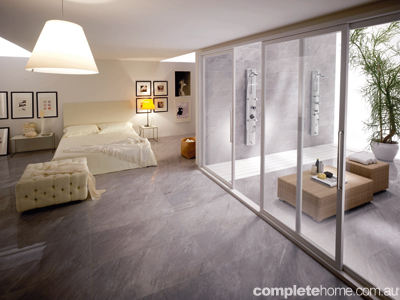 3. Living tiles
There's nothing like incorporating natural stone into your home for a genuine piece of nature. Natural stone is a product of nature formed over millions of years within, or on, our earth's surface through changes in heat and pressure. Quarried from the earth in blocks of stone, the stone is then cut into sheets and sorted for colour selection. It's not uncommon that one block can contain three different types of stone. livingtiles.com.au
4. Timber texture
You can't beat the natural warmth and texture of timber. Wood-look venetian blinds are designed to look like timber with the added advantage of being heat and moisture tolerant, making them ideal for bathrooms, laundries and kitchens. Venetian blinds can be operated by hand or motorised. They're also ideal for privacy, allowing you to see out while offering enhanced privacy within.
5. Blue-sky day
Skylights draw natural light into your home and offer a slice of blue sky on a sunny day. Natural light creates brighter, bigger spaces while skylights can also cut down on your electricity bill. Manufactured in various sizes and materials — galvanised, zincalume, aluminium, copper, and stainless steel — skylights are minimalist in design with maximum impact.
Visit collingwoodhouse.net.au
From Kitchens & Bathrooms Quarterly magazine Vol. 19 No. 4