Designing homes with flexible, multi-use areas saves space and money. Get the most out of your home with advice from architect Kristin Utz.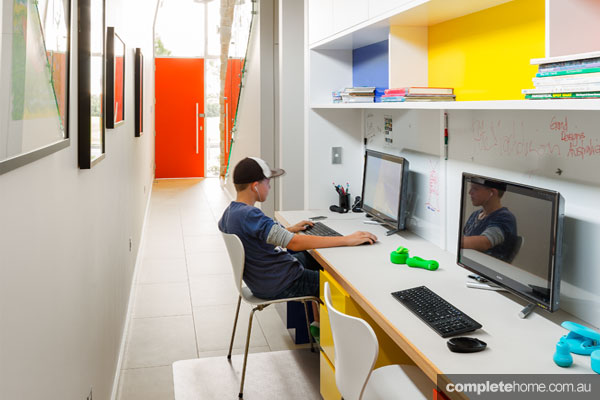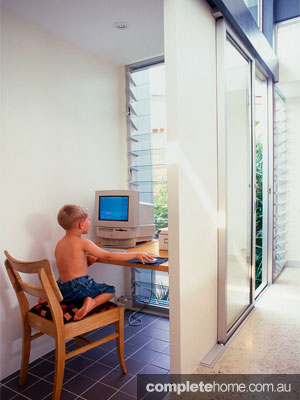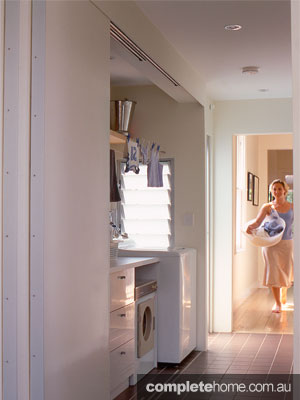 After almost 20 years spent designing both new homes and alterations and additions for the residential market, I have come to realise the importance of designing flexibility and multi-purpose areas into our projects. In my practice, Utz Sanby Architects, our experience has been that creative use of space saves money and adds vitality and interaction to the way we use our homes.
Work stations and study nooks
An example of this is the increased need for a "work station" or desk area for paying bills, sending emails and keeping track of the family timetable. A small alcove with a desk annexed to the kitchen or general living area can replace the need for a dedicated study in many homes. These areas function well because they are connected to what is happening in the living areas. We often build these spaces into circulation areas, as a desk does not require much space and long halls are usually perceived as "dead" space. A study nook facilitates multi-tasking — while dinner is being cooked, younger children can easily be supervised while doing homework or playing on the computer.
Guest bedroom/TV room
Guest bedrooms are also a luxury most of us cannot afford when renovating or building, particularly when you consider the amount of use they get over the lifetime of the building. It makes more economic sense to double-up the guest room with a TV room, rumpus room or study. If you hate the idea of a sofa bed, then there are some really great folding beds that can be concealed in joinery units or in the wall. The Europeans have been doing this for decades and there are some excellent products on the market. When compared to the expense of building an entire room, they can be a worthwhile investment.
Conquer and divide
Other ways we can build more flexibility into our homes is to plan for the future. Consider building a larger bedroom that can be shared by two young children and double as a sizeable indoor playroom. This can then be divided into two bedrooms later on with joinery units or cavity sliders. The use of sliding doors concealed within walls or bi-fold doors allows for living areas to be enlarged when the weather is warm or if you are entertaining. These can then be separated into smaller areas when you want to shut out noise from the next room, when it is colder, or to create more intimate spaces.
Adjoining a rumpus room with a garage and using a folding screen instead of a fixed wall can be a huge asset when you need the extra space. There are great products available that are used commercially for schools and conference centres, which offer sound and thermal insulation. Laundries are also all about the bench space and can be hidden behind sliding doors, which means they too can be annexed to circulation spaces requiring less of your precious project budget.
With a little bit of extra thought into flexible design before you build, you can save a lot of money by making every square metre work as hard as possible.
By Kristin Utz
Photography by Adrian Boddy, Marian Riabic, Ray Clarke
From Grand Designs Australia magazine Vol. 20 No. 1