Over the next couple of months Interior Designer, Editor of Home Design, Grand Design Australia and Renovate magazines Kate St James (FDIA) will be taking completehome.com.au through her tips and ideas on sustainable and stylish interiors.
We'll be learning how to create interiors that are unique to your style by making choices that are affordable and sustainable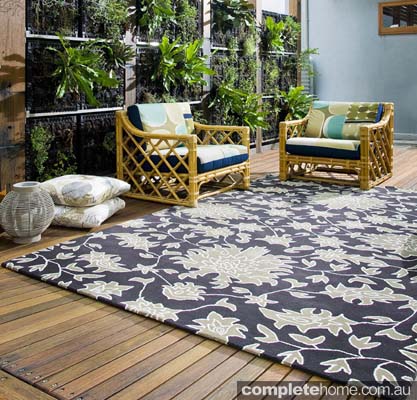 I've been interested in sustainability and sustainable or environmentally friendly architecture and design for more than 30 years. To me, the concept of conserving resources and using them in a responsible manner just makes sense.
During this time, there have been many important developments creating even more opportunities to choose environmentally friendly products and services. So, while the principles of environmentally sustainable design (ESD) haven't really changed, the range of products and services certainly has, making it easier for homeowners to choose to go "green".
There are 23 million people in Australia and we have an enviable quality of life compared to many countries. We have access to many natural resources, which we need to manage responsibly to ensure they last for future generations.
According to the Australian Bureau of Statistics, we throw away more than 53 million tonnes of waste each year, much of which ends up in landfill. That's around 19 x 120L wheelie bins per person! This is second only to the United States of America.
We all need to play our part and recycle as much as possible to reduce the amount of waste we create and the environmental harm caused by our actions. By choosing more sustainable goods and services that put less strain on resources and create less waste, you will not only be doing yourself and your family good, you will be helping others and the environment.
One way in which we can reduce waste and use less of our non-renewable resources is by incorporating eco-friendly, sustainable interiors in our homes.
To see the full series on future-proofing your interiors with Kate St James, check out the links below:
Part 2 – Why future-proof your home?
Part 3 – How to future-proof your home
Part 4 – How do you find your interior style?
Part 5 – How do you create your interior style?
Part 6 – What sustainable products are recommended?
Written by Kate St James, FDIA
Check out Part 2 here
Originally from Grand Designs Australia magazine Volume 3 Issue 1