Capture the essence of the sea in your home interior with these vibrant pieces and coral decor
1. Relax
Featuring an antique brass nail head finish and a beautiful exposed wooden frame, the Kercher chair by Bernhardt Interiors is a modern take on a classic design due to its contemporary colourway. This incredibly comfortable chair is available at DOMO.
domo.com.au
2. Get artistic
The Watercolour Bokeh range from Urban Road is a combination of hand-painted and digital art inspired by the bokeh effect in photography. Ready to hang, the artwork is professionally printed on 100 per cent cotton canvas and then gallery wrapped around a 30mm wooden frame.
urbanroad.com.au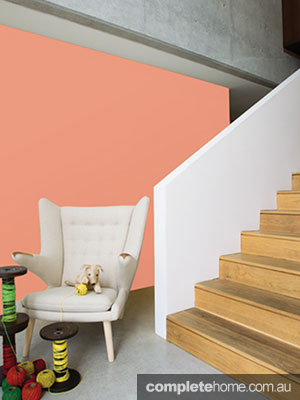 3. Blushing beauty
The Taubmans Endure range features Nanoguard technology that discourages dirt and grease from deteriorating the paint or becoming ingrained in it. The new collection features Blushed Coral, a fresh, vivid colour perfect for adding energy to dull or forgotten spaces. To make the colour pop, team with crisp white trims.
taubmans.com.au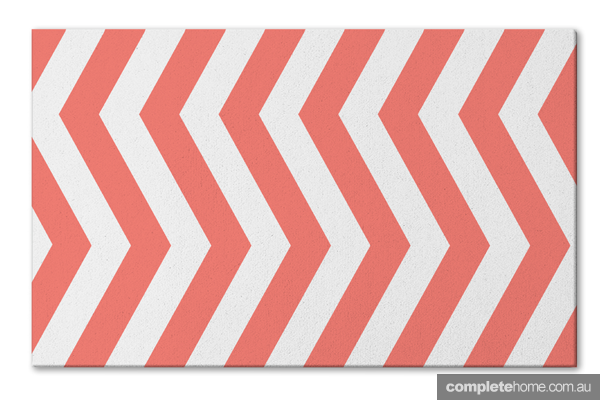 4. Fabulous flooring
Adding to its growing collection of artfully conceived textiles, accessories and home accents, Xavier&Me has updated its popular Chevron rug with some bright, bold colours. Handwoven from 100 per cent New Zealand wool, the luxurious Chevron rug is perfect for brightening up interiors.
xavierandme.com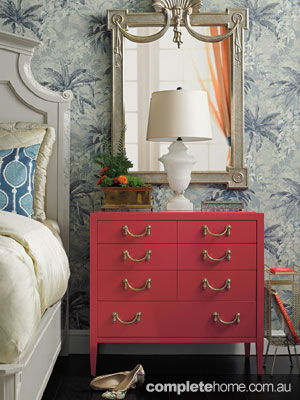 5. American Dreams
Designed for the discerning eye, each piece in the Charleston Regency collection from Globe Imports is the perfect combination of antiquity and avant-garde. The Beaufain Bachelorette's Chest features four drawers with partitions in the first two. Inspired by the rich, thick gloss of marine paints, this particular colour was inspired by the front door of a house in South Carolina.
globeimports.com.au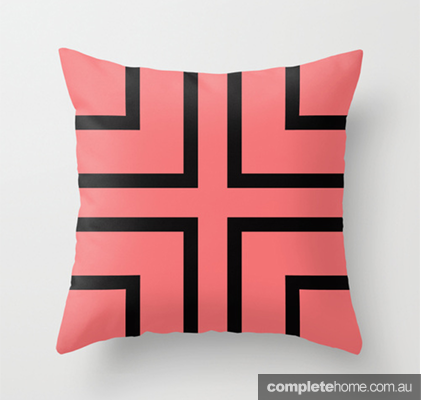 6. Get comfy
Cate Legnoverde makes bespoke cushions in contemporary patterns. With its contrasting colours, the Audra cushion in coral makes a bold statement.
catelegnoverde.com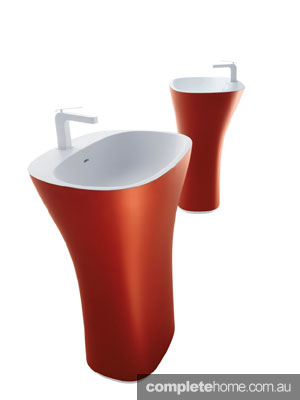 7. Work of Art
The Falper Scoop Soft free-standing basin is manufactured in Italy using Cristalplant, an innovative composite material similar to natural stone. The painted exterior, with its soft, rubbery feel, adds a textural element to this sophisticated, sculptural-looking basin.
rogerseller.com.au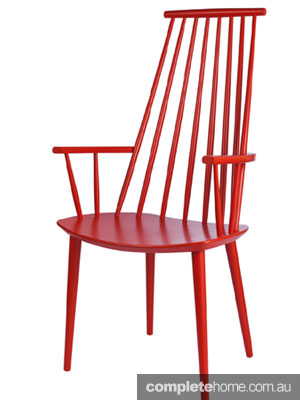 8. Classic Comfort
Part of the FDB collection from Hay, the J110 armchair is made from solid beech and finished with a bright coral-coloured lacquer. This classic yet vibrant piece is available at Cult.
cultdesigned.com.au
Originally from Grand Designs Australia magazine Volume 3 Issue 1