Whether it's a place to meet clients or a quiet space to work from home a few days a week, a well-thought-out home office is essential

Home office requirements come in various forms. If a space to operate your business is on the agenda, you will need one that addresses the needs of your business. Choose essentials such as a spacious desk with a comfortable work chair suited to hours of sitting; possibly some occasional chairs for greeting clients, suppliers or for staff meetings, and a sofa and break-out table and chairs for brainstorming and creative work.
For the less-frequent home office user, the same principles apply. Comfort is key, however, your selections may encompass more decorative elements.
Whatever your functional needs, try to position your office in an area of the house that offers a serene view or overlooks a garden. During high-stress moments, the tranquility provided by nature will initiate calm.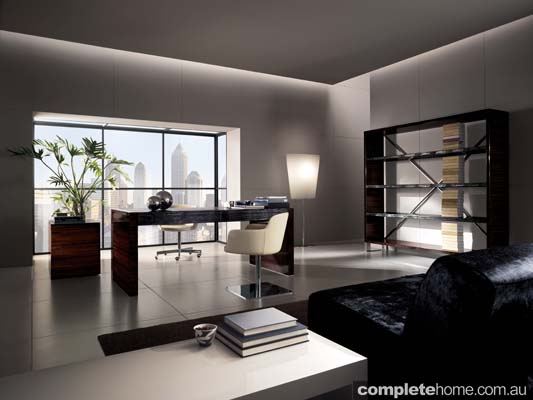 1. The Love Letters Desk is made from Makassar Ebony and covered in crocodile print black leather with two matching leather drawers. One hundred per cent made in Italy. sovereigninteriors.com.au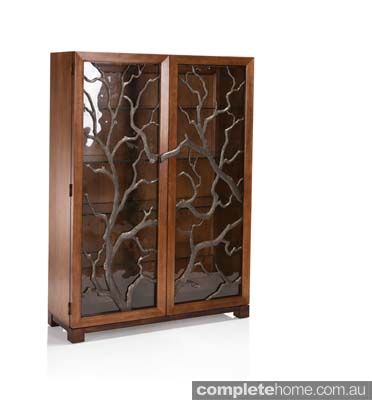 2. The Oregon Branches Display Cabinet features metal branch door detail and glass shelving. maxsparrow.com
3. Zoffoli Geo Desk Globe 33cm. petersofkensington.com.au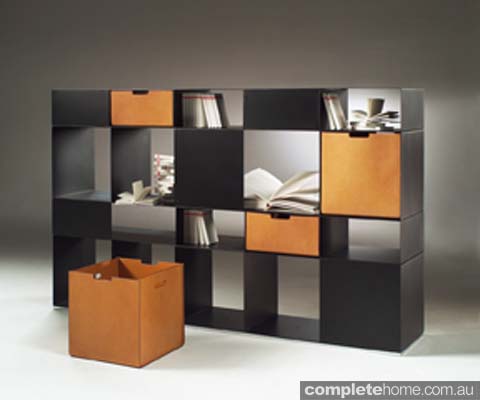 4. The Infinity shelving system can be arranged in various combinations and configurations. fanuli.com.au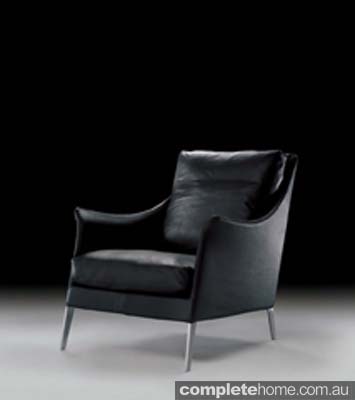 5. The Boss chair is available in fabric or leather, armchair or small sofa versions, with removable covers. fanuli.com.au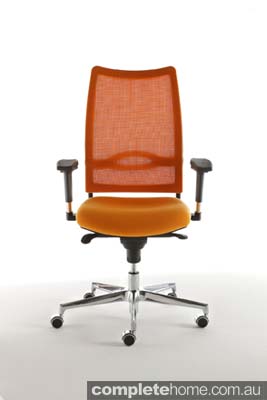 6. The Flash office chair, available in eight different colours, adjustable lumbar support, with gas lift or synchronised mechanism. fanuli.com.au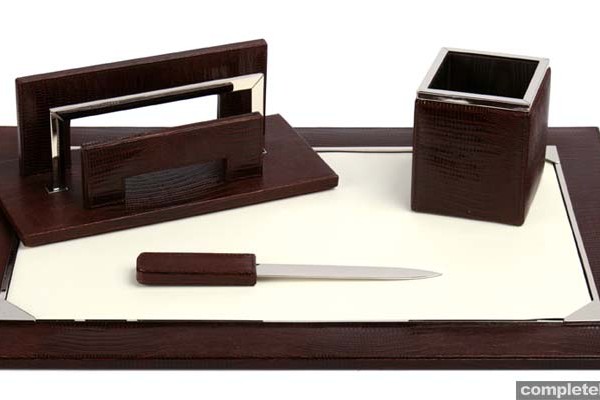 7. Renzo Brown Thesius four-piece Leather Desk Set. Beautiful prestige pieces made entirely by hand in Italy. petersofkensington.com.au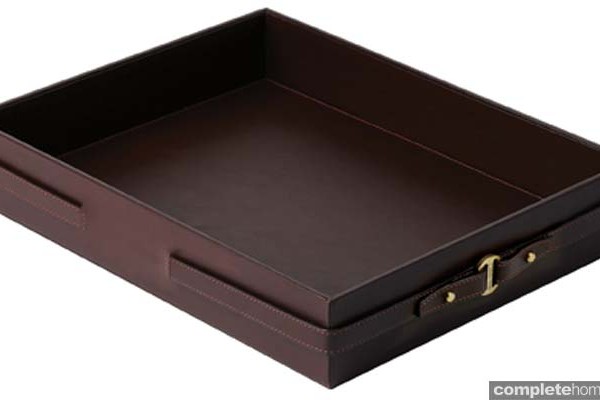 8. Wedgwood Equestria Desk Tray. petersofkensington.com.au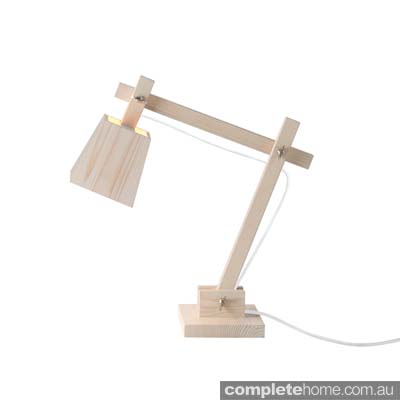 9. The Wood Lamp, designed by TAF Architects for Muuto, is available with either a white or green cord. greatdanefurniture.com
10. The Evergreen collection includes sofas, modular sofas, chaise lounge and pouf options. fanuli.com.au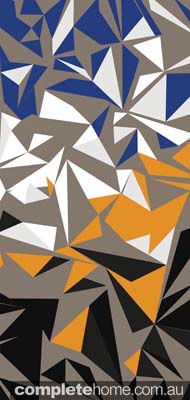 11.  The Shattered rug is available in custom sizes, fibres, colours and shapes from Tappeti Fine Hand-crafted Rugs and Carpets. tappeti.com.au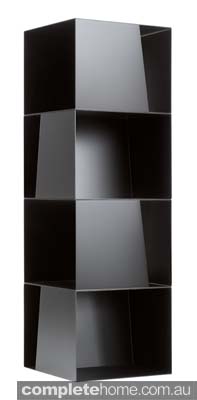 12. The Stay modular bookcase is available in white or black lacquered metal and units can be arranged up to four cubes in height, with either a fixed or rotating base. fanuli.com.au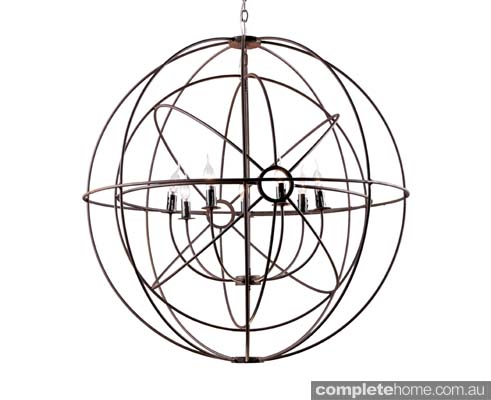 13. Timothy Oulton Double Gyro Chandelier. cocorepublic.com.au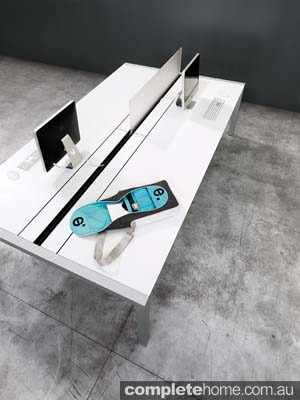 14. The Sushi workstation desk is available in black, white or grey, in seven sizes. fanuli.com.au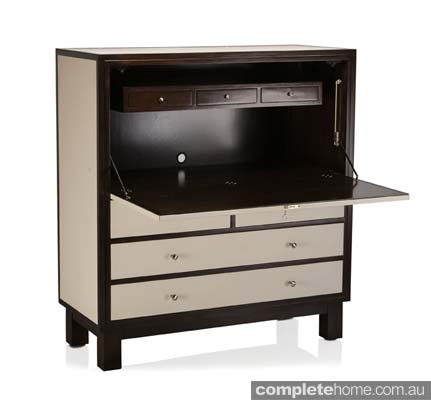 15. The Vermont Secretaire is made from solid timber with leather panelling and high polished internals. It is also Key lockable. cocorepublic.com.au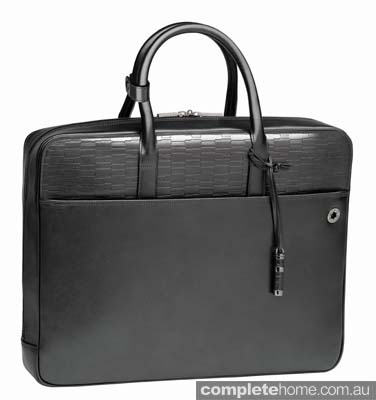 16. Montblanc 4810 Westide Black Mystery Document Case and Notebook with zip. montblanc.com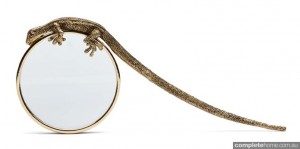 17. L'objet Gecko Magnifying Glass. petersofkensington.com.au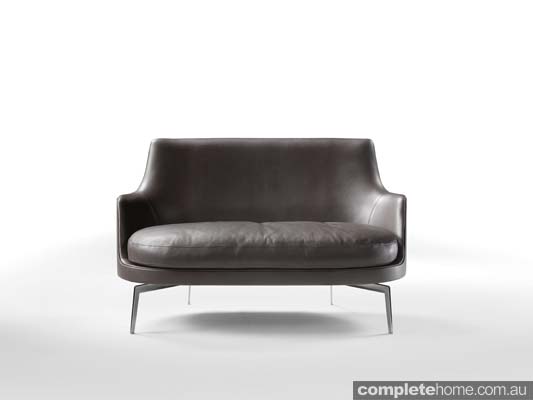 18. The Guscio Sofa in fabric or leather. Also available as a lounge chair. fanuli.com.au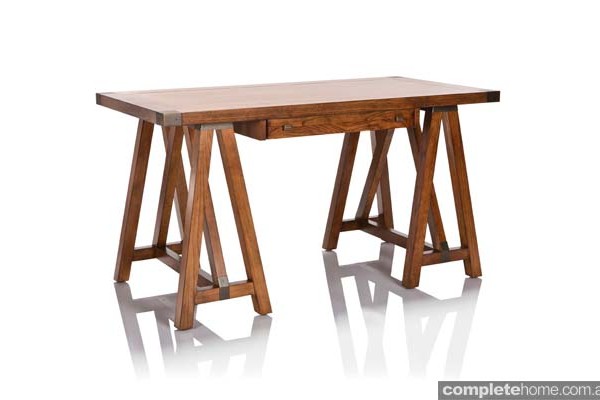 19. The Hudson Desk features a solid timber trestle base, drawer unit and metal hardware. maxsparrow.com
20. ABC is available in fabric or leather, as sofas, armchairs and ottomans with removable covers. fanuli.com.au
Edited by Linda Delaney
From Home Design Vol. 16 No. 4