Metallic surfaces, clean lines and geometric themes are all a part of modern and contemporary interiors. We look at some of the best furniture and decor in this vein from Beyond Furniture.
Clean and customisable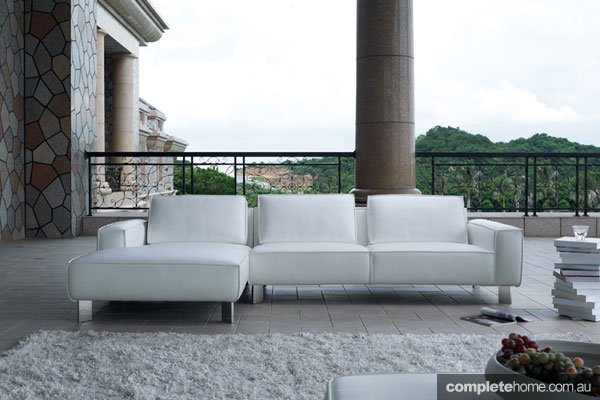 Clean lines are perfect for any modern interior, as are quality white materials. And this new sofa from Beyond Furniture has both in abundance. But it also is completely customisable – you can choose from a variety of materials, colours, down to the legs.
Featured product: Termoli Leather Chaise Lounge
Going geometric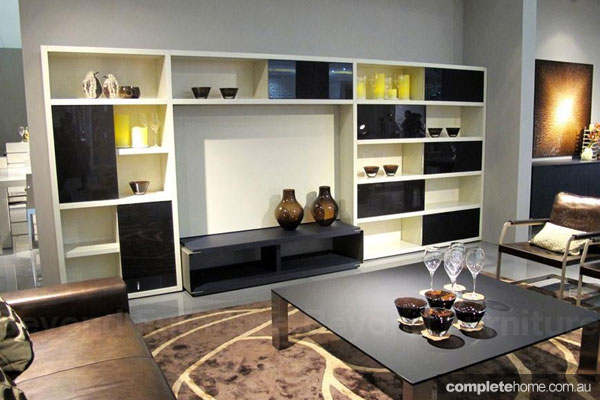 This wall unit is designed for modernity in so many ways. We love the geometric design and the use of contrasting colours. But it also gives so much space for all the modern accoutrements –  your television, speakers, a sound system, tablets and remotes, books and magazines, and décor pieces.
Featured product: Alba Tv Section Combination Matt Beige 
Contemporary Drinks Trolley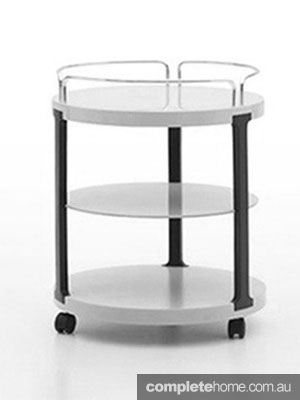 We love this cute and contemporary black and white drinks trolley. Perfect for a dinner party or cocktails night, it takes an old fashioned concept and transforms it with clean lines and surfaces.
Featured product: Vinnello Wine Trolley Glossy White
Glass and glossy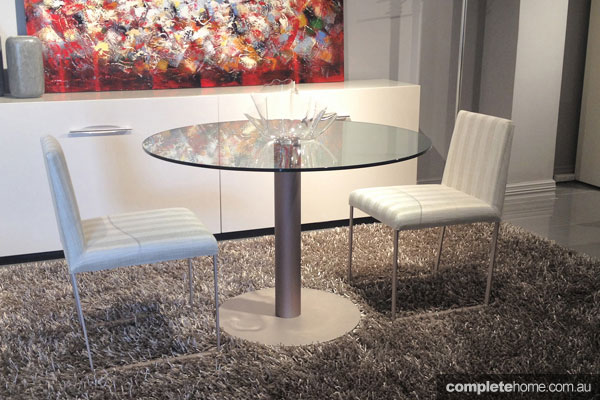 This glass dining table is cool and refined. With the clean design and quality materials, this modern piece is perfect for any contemporary home.
Featured product: Hudson 1100mm Round Dining Table Clear Glass with Champagne Gold Base
Abstract art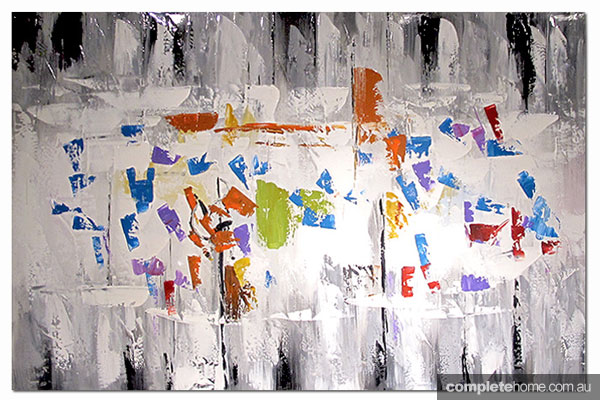 For any modern interior of black, white and neutrals, a colourful and abstract print such as this "Painting Fragment stream" will give the desired focal point. We love how the colours go from a simple black and white to brighter tones.
Featured product: Painting Fragment Stream 150x100cm
For more information and beautiful furniture check out Beyond Furniture.
Written by Lauren Farquhar