There is an amazing range in the market these days to guarantee anyone can customise their home exactly to their tastes. Boconcept shows us how to inject some personality into decorating your interior.
Customisable couch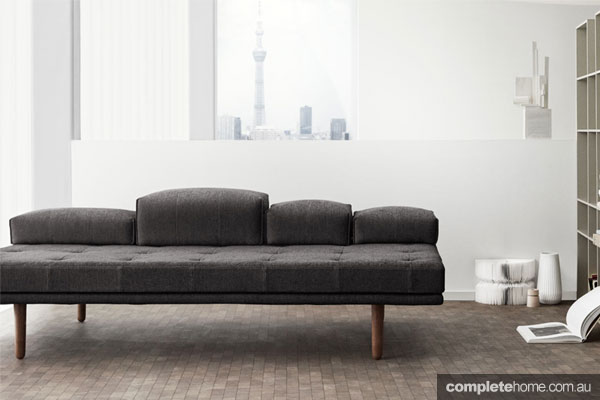 This couch has an unusual, laidback design, but that's just the beginning. Bonconcept's Fusion sofa is fully customisable, from 90 different fabrics and leathers and a choice of 2 different legs. With a range of choice like that, anyone can find a combo that suits their style.
Featured: Fusion sofa in dark grey Bari fabric
Quirky cushions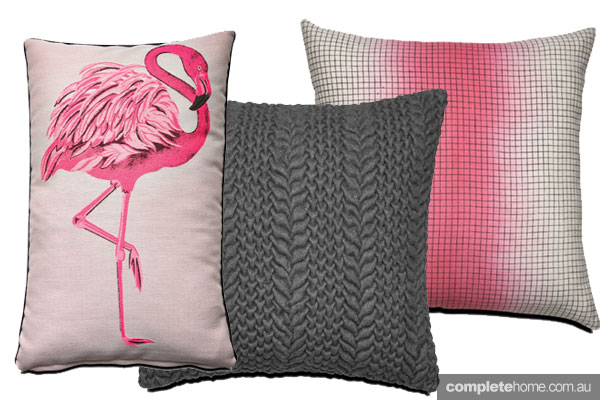 Unusual cushions are an easy way to add instant personality to a room. Play with textures, and pair plainer pieces with one or two feature cushions for maximum effect (and comfort!).
Featured: 'Flamingo' neon pink, 'Net', pink/sand & 'Quilted', grey.
Violet vase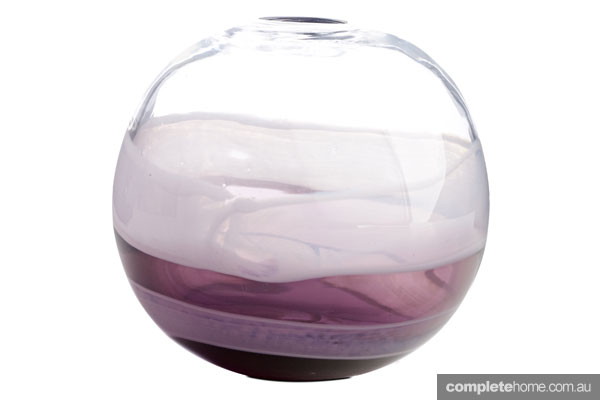 No home can have too many vases, and the team at Boconcept have a wide range to choose from. This violet vase with its dreamy marbled colours instantly caught our eye.
Featured: Vase clear/rose/purple glass
Industrial candelabra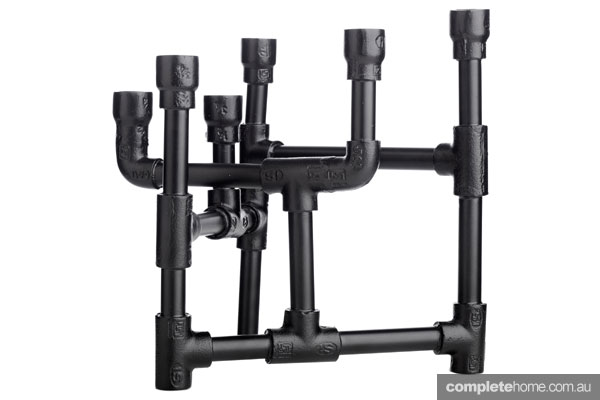 Candles can be clichéd, but not in this dark industrial candelabra. Resembling something between machinery and plaumbing, this is a candle-holder unlike any other.
Featured: 6-armed candelabra, black steel
Clean and contemporary chair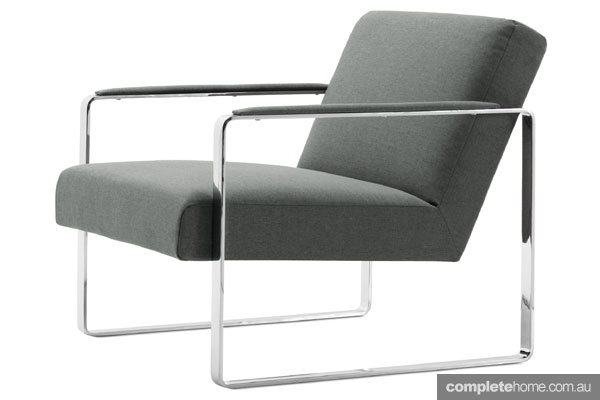 Bonconcept's designers work on the principle that a chair needs to be both stylish and comfortable. The Ross Chair demonstrates just that. Its clean and sleek design will appeal to anyone with a bit of sophistication.
Featured: Ross chair
Cute clocks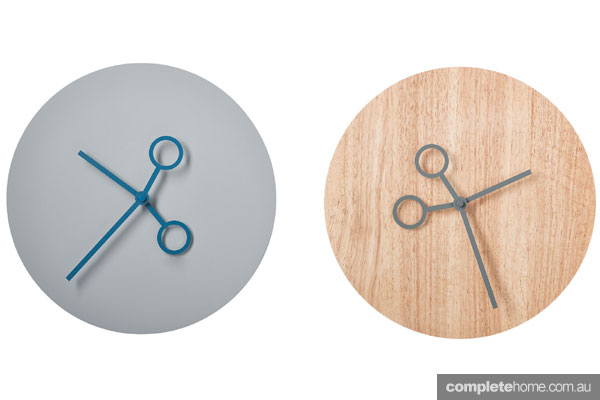 We love the cute, crafty vibe of these wall clocks. Bound to brighten up any room they're placed in, whether the living area, a kids room or a special sewing room.
Featured: Wall clock, grey/blue steel, fusion design by nendo
Written by Lauren Farquhar
Horned homewares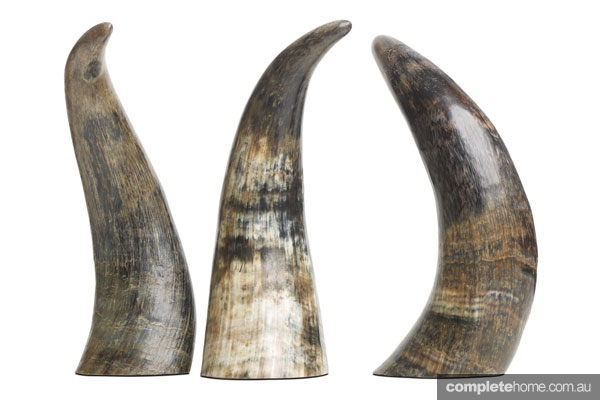 This Boconcept sculpture takes the cake in originality. And we love the idea of having horns rising from a glass coffee table or dining table.
Featured: Horn sculpture, natural colours and shapes
Fresh footstool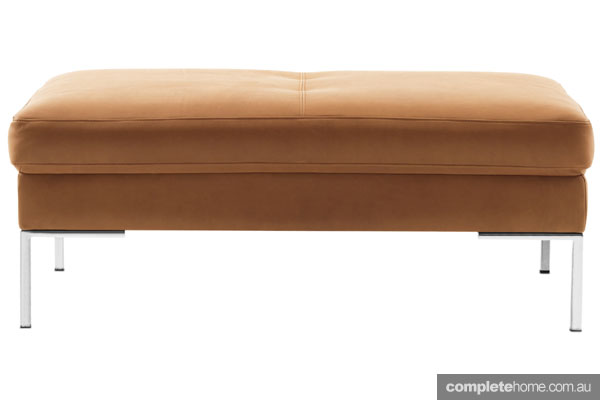 We love putting our feet up at the end of a long day, and who can disagree? Especially with this natural styled footstool. From quality materials, all customisable, this piece will give some added comfort to your home.
Featured: Istra footstool in caramel oxford leather
Sophisticated shelving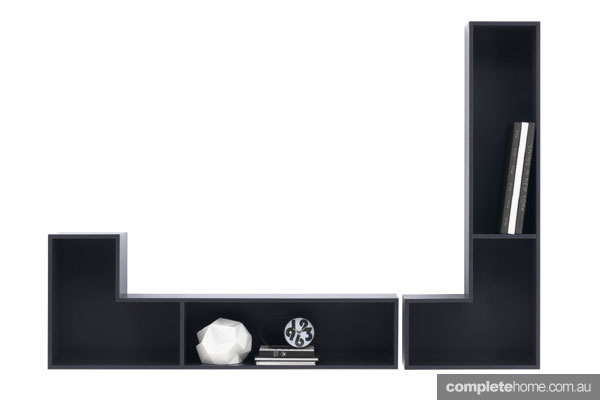 These days extra shelving is always handy to have around with the collections of books, homewares and odd-sods. This design is perfect for creating that extra level of storage in style. And it leaves the perfect space for some art on the wall.
Featured: Occa bookcases, 2 pieces, charcoal grey lacquered
Pretty poufs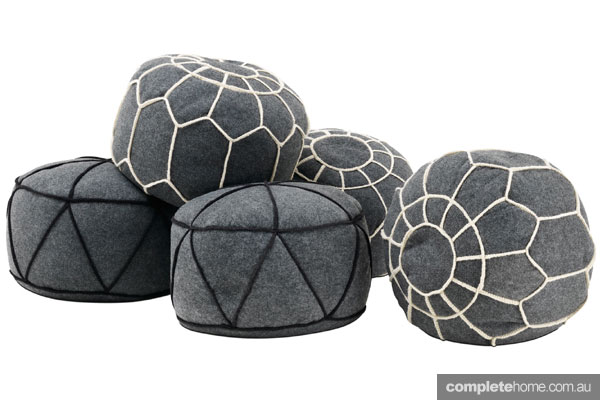 For a laidback but stylish home, some floor cushions (or poufs) are perfect for relaxing in style.
Featured: Pouf, dark grey/black & grey/white.