Move over white and neutrals, this season we're loving interiors that use bright and bold feature colours.
Pretty in pink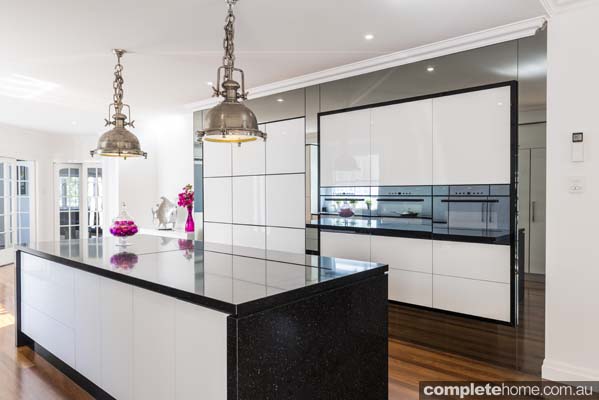 This luxurious black, silver and white kitchen by Enigma Interiors uses glossy surfaces to create the perfect look. This is instantly enhanced by the splashes of fuchsia pink around the room – not too much to be overwhelming, the balance is just right.
Ready for action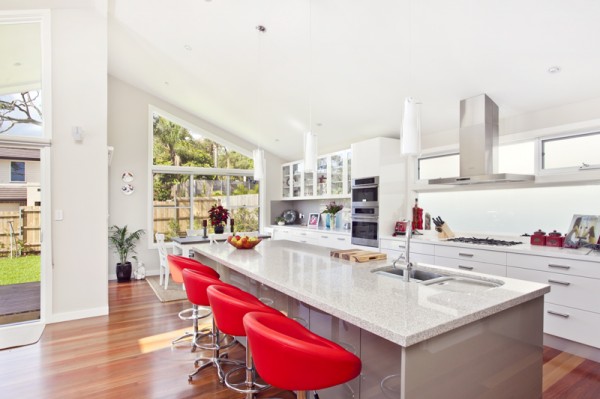 For feature colours, you can't go past red. This open and light-filled kitchen by Classic Country Cottages makes fantastic use of these red bar stools. Against a palette of timber and white, the brick red stools pop perfectly.
Tropical pastels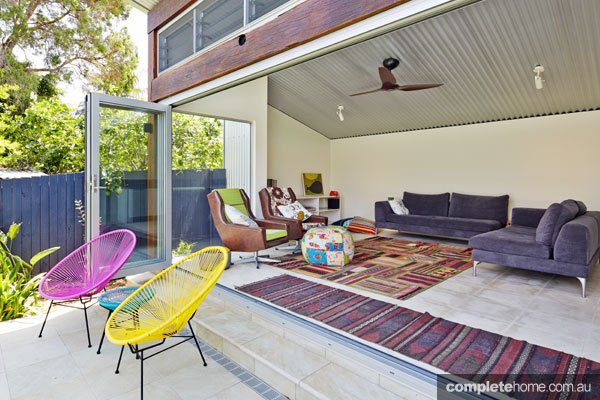 This sweet poolside cabana and entertaining area by Jakin Constructions uses an interesting interiors palette. The use of dark indigo and muted patterns is an unusual choice, and is strengthened by the addition of more tropical pastel colours in the pink and yellow chairs. A gorgeous and unusual combination.
Luxurious red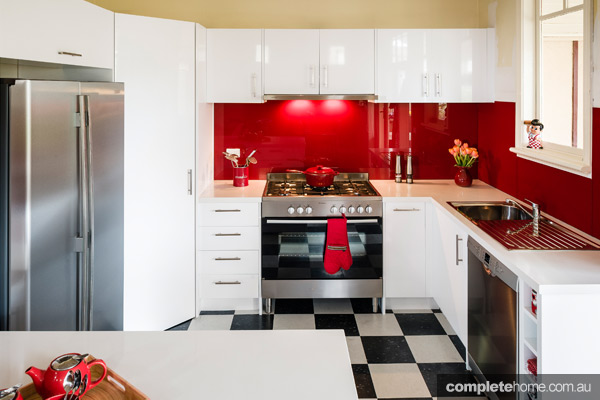 This Hafele Kitchen doesn't miss a beat; chessboard floor tiles, lots of white cupboards for storage, and a fantastic use of stainless steel. But the standout is the glossy, deep red splashback. The matching red vase and cookware only increases the style factor.
Feeling blue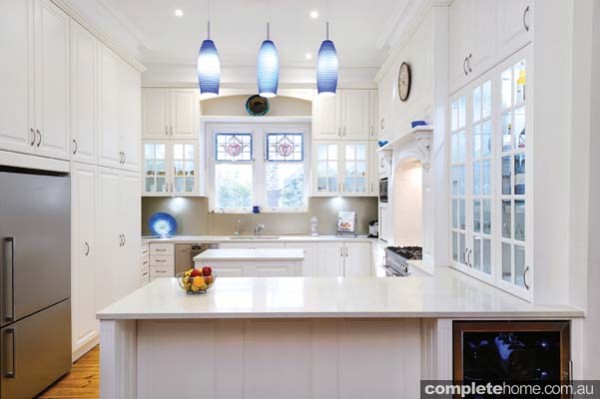 This Alby Turner and Son's kitchen is a little more traditionally styled in its colours and finishing. But what takes it from nice to knockout is the use of the softest and sweetest shade of blue; seen in the hanging lights, the stained glass window and several vases. The blue proves a stunning addition to a beautiful space.
By Lauren Farquhar