Jen Bishop of The Interiors Addict has been named as one of ProBlogger's Top 20 Bloggers to Watch in 2012. We caught up with her to find out some of her hot picks for interior design.
1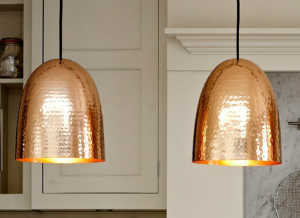 2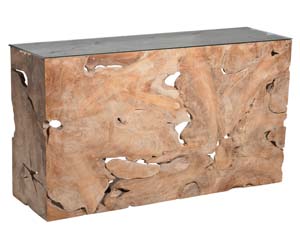 3.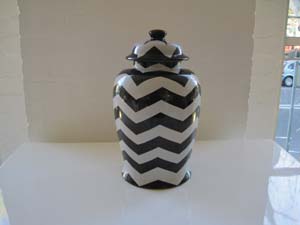 Earlier this year, Jen Bishop of The Interiors Addict was named among ProBlogger's Top 20 Bloggers to Watch in 2012. "She's leveraged her skills as a journalist to get access to industry news and interviews, and has turned her hobby blog into a very prominent force," says ProBlogger. The accolade came less than a year after Jen started The Interiors Addict. "I was really flattered and thrilled to be included on such a prestigious list," she said.
Little did Jen know when she started her blog in April 2011 that it would be received so well. Thousands of people stop by every month to read Jen's showcase of the best bits of the Australian interiors industry, including her interviews with stylists such as Sibella Court, Greg Natale, Glen Proebstel, Jason Grant and Anna Spiro. "I think this reflects people's interests in interiors and renovating and the growing celebrity status of interior designers and stylists," says Jen.
The Interiors Addict also features interviews with the people behind the big name homewares brands, furniture designers, buyers, photographers, magazine editors (including our very own Kate St James). There's gorgeous photography, top tips and information on new stores, websites, homewares, furniture, events and sales. And Jen's showing no signs of slowing down yet: "I have big plans for the blog in 2012, including holding The Interiors Addict events, where experts will share their expertise and inspiration in real life. I have some great interviews and collaborations lined up for the coming months," she said.
Jen's Hot Picks:
1. I'm a firm believer that metal goes with everything (which is why every girl should have a pair of silver or gold shoes). These Stanley lights, in copper or brass, are stunning and each piece is made in England from a single piece of metal. It's hammered by hand more than 300 times to form the small dimples, creating a gorgeous textured, yet high-shine finish. While their most obvious home might be the kitchen, they could certainly make a statement anywhere in the home. Available in standard and large sizes from www.dunlinhome.com
2. We're all increasingly fickle about what we have in our homes and where, so a great piece of furniture that offers flexibility is appealing. The Montrose Console, made of reclaimed and sculptured solid teak root segments with a glass top, can be used one way up as a coffee table or on its side as a console table. And the best thing about using raw natural materials? They never date. Available from www.cocorepublic.com.au
3. I'm pretty sure the chevron trend isn't going anywhere in 2012. I love this large (23x44cm) statement ginger jar. Bold black and white goes well with most colours as well as sitting comfortably in a monochrome scheme. And while I'm not sure where the craze for ginger jars as decoration came from, it's certainly popular. Available from www.orsonandblake.com.au
4. I can't get enough of Dinosaur Designs resin creations and I love that they're all unique because they're designed and made by hand here in Australia. No two pieces are exactly the same. Vases such as these are a great way to add a pop of colour to a room. And the colour combinations you can create by pairing your blooms with your vases are endless. Available from www.dinosaurdesigns.com.au
4