Perched on a sloping rural site in Tasmania, the winner of 'Building Design of the Year' has truly set the bar high.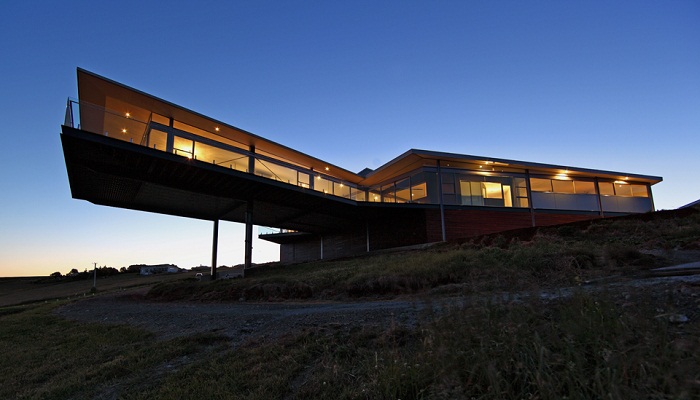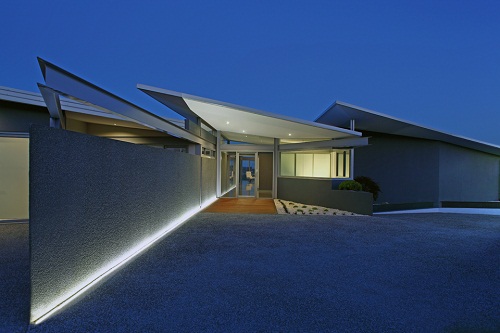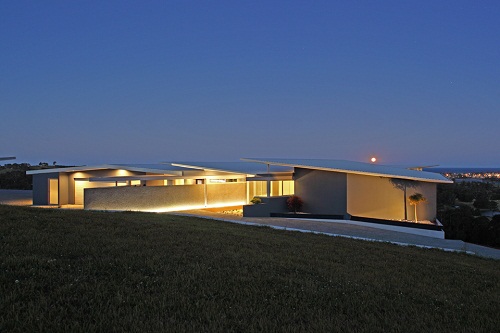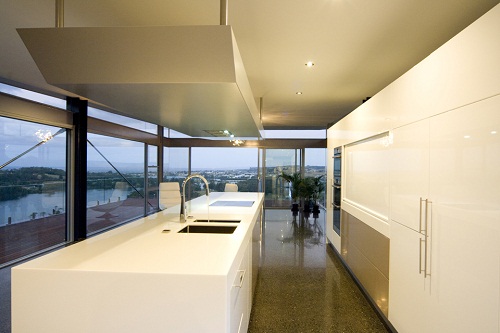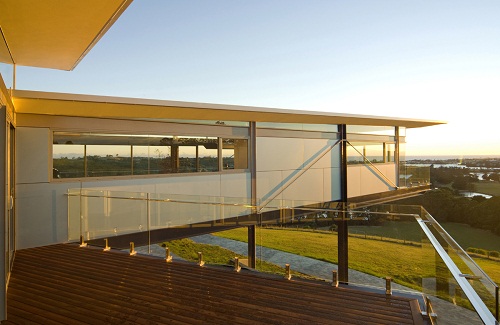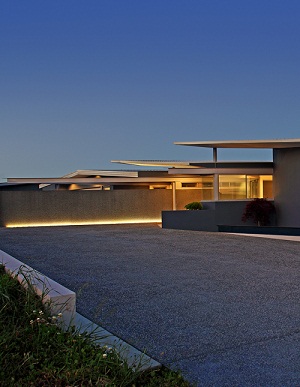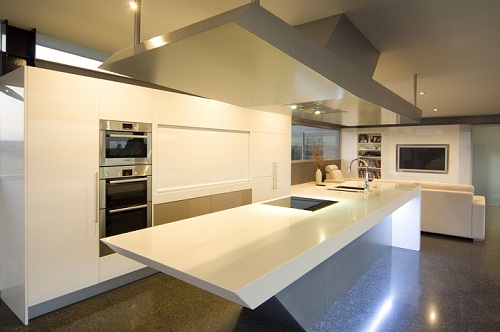 Described as 'unapologetically modern,' this new home by Clever Design collected two commendations and three awards at the recent Building Designers Association of Victoria Building Design Awards.
"Out There" received the following awards and commendations:
Building Design of the Year 2012 (Winner)
Most Innovative Use of Steel (Winner)
Residential Design – New Houses: $500K-$1M construction cost (Winner)
Interior Design: Residential (Commendation)
Most Innovative Kitchen Design (Commendation)
This new home pushes the boundaries of family living in Australia. The design's use of simple lines and angles in sharp materials (such as glass and steel), gives the design an almost alien appeal. The shaping of the exterior, especially the layered roof-tops, only adds to this appeal and lends a futuristic edge.
The sustainable elements of the home are vital to its brilliance; solar power is utilised, as are the materials of the home itself. The construction of the home and the materials used are entirely focused on energy conservation, and energy generation. This is illustrated through the stylish concrete floors, which absorb and then expel heat and circulation spaces which store solar gain for later use. Additionally, the site makes use of rainwater tanks as well as recycled water.
Overall, this Clever Design home is a triumph of architecture and an innovative step for Australian home design. It is most certainly deserving of the title "Building Design of the Year".
By Lauren Farquhar